By Ruth Richter • January 27, 2021
Blog
|
The Future of Cash: Digital Payments and Electronic Transactions to Grow in 2021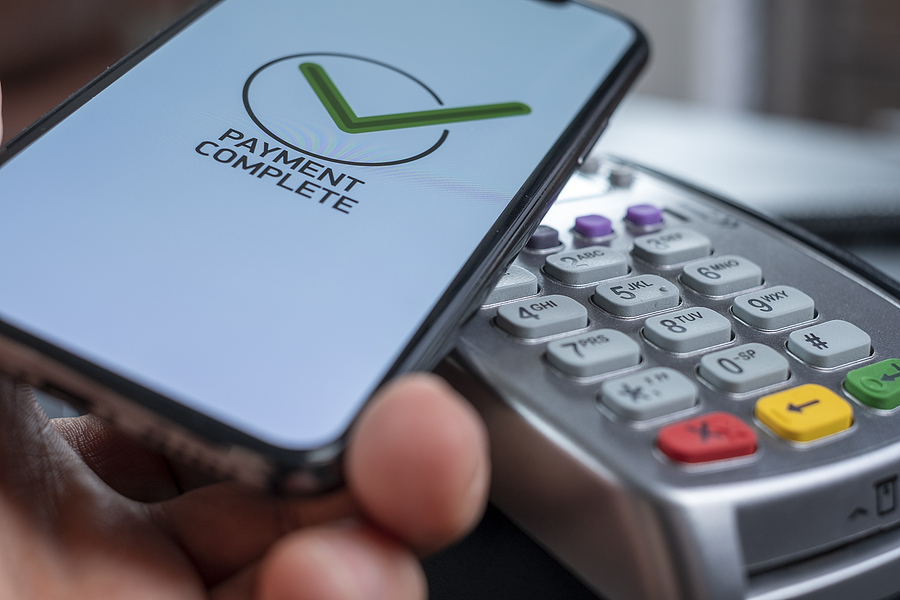 As the health crisis of 2020 ramped up, businesses began looking for alternative ways for customers to pay for necessary goods while limiting the human-to-human interaction and therefore exposure to the possibility of infection. Many essential stores offered a "buy online, pick up curbside" option so shoppers could pay digitally on a website before collecting their goods. Others put up notices on checkout lines that they were not accepting cash at this time, only cards. Anything that supported a contactless payment system was encouraged.
Digital payments are on the rise and are a driving force behind many of the top payment trends that will shape the future of the ecosystem this year. Here are some major trends to keep your eye on.
Frictionless Payment
The ubiquity of the internet and smartphone access means markets around the world are geared for an explosion in digital payments, adoption of which rapidly increased during COVID-19. One report predicts that as much as half the world's population will use mobile wallets by 2024.
With digital payments comes the opportunity to offer a frictionless payment experience: minimizing the barriers involved in the checkout process. This can apply both on- and offline and involves cutting down the number of steps to make a purchase into a streamlined process. Frictionless payment experiences can include mobile payments, one-click payments, auto-renew subscriptions, digital wallets, and more. Expect the demand for these frictionless experiences to only increase in 2021.
Real-Time Payments
Evocative of the real-time exchange of hard cash from buyer to seller, real-time payments (RTP) ensure funds are immediately available to the beneficiary of the transaction. It provides speed and convenience, but most of all security via real-time transaction notifications. These could include payment confirmations, invoices, requests for payment, account statements, and more. RTP systems provide a certainty and transparency in transactions for both parties involved.
Merchants around the world are increasingly adopting RTP solutions so merchants, buyers, and individuals can send and receive money immediately. The big push behind RTP's boom? Smartphones, digital currencies, real-time settlement systems, even social pay and biometrics. RTP also enables anyone to authorize payment securely, and overall improves the process management for payments, which then leads to lower operational costs. With competition pushing the growth of RTP, this is a trend you can't afford to miss.
Cloud Influence on Payments
Late payments don't just inconvenience the customer by adding late fees and interest to their existing bill. Late payments are also a big challenge for the business, affecting business operations. Business technology was already on a slow uptick to the cloud before 2020 and rose significantly throughout the last year. This technology uses remote servers hosted on the internet to store and manage the payment data.
Cloud computing offers flexibility, faster cash flow, automation, and high security, which not only upgrades your payment system, but eliminates late payments. Supported by a cloud-based ERP accounting solution, businesses gain flexibility in accessing their financial data securely and effectively, any time and in any location. Invoices and payments are handled automatically, and payments are received and sent in a single click. Cloud also offers increased security via encryption to protect your company's—and your customers' —most sensitive data.
Mobile Payments and Digital Wallets
With the rise of cashless payments, businesses have increasingly reduced intermediaries and allowed customers to pay directly. This is beneficial for restaurants, cafes, gas stations, and other companies that are looking to build loyalty with their customers. Mobile payments will only continue to increase in conjunction with the technology innovations that have pushed us through 2020. Smart merchants will jump on board now with adopting mobile payments through services such as Google Pay, Apple Pay, and Samsung Pay and integrating these providers to facilitate a faster and easier mobile pay process.
The pandemic may have shifted our perception of "normal," but the payment innovations it has promoted in the last year can only benefit the businesses who implement them well.
Start modernizing your payment processes for digital transactions and electronic payments today.
About ROI and IN-SYNCH for Sage 100
ROI's customers want to maximize their e-commerce platforms and we are constantly noting new trends to share in our weekly blog. Our customers benefit from real-time data synchronization with any third-party system, including e-commerce sites, third-party carts, databases, Sage ERP, and more with IN-SYNCH® Sage 100 integration.