Needing to automate data "intercompany" movements within your Sage 100cloud accounting system is usually a good thing because it often means your business has grown to include new operations, new entities, or new supply chains—all things that signify expansion and success. But, if that data isn't being processed quickly and accurately enough, the information delays between locations could wreak havoc on your business.
With IN-SYNCH®, we can automate the intercompany workflows and eliminate the inefficiencies caused by manual postings. See the following "before and after" example:
Intercompany Data the Old Way
Here's how that process might look right now for a Sage 100 user:
An order is manually created in the Main Company's Sage 100 ERP.
Main Company manually creates a PO for Secondary Company.
Secondary Company manually creates a sales order for the PO from Main Company.
The order is processed and shipped from Secondary Company.
Main Company manually completes the PO using a PO receipt entry.
The order is invoiced by Main Company via a sales order from their Sage ERP.
Intercompany Data the IN-SYNCH Way
Using IN-SYNCH, Sage 100 users can automate that intercompany data process with instant, bidirectional, and secure data integration. Using IN-SYNCH, that process looks more like this:
A sales order is created in the Main Company ERP, either manually or automatically, via an ROI integration.
The integration automatically creates a PO in the Main Company ERP that corresponds to the original order.
From there, a Sales Order is automatically created for Secondary Company.
Secondary Company ships the order. This is the only truly manual step necessary.
Integration reads this action and creates a PO receipt entry for Main Company's ERP for the original PO.
This triggers an invoice to be automatically created for the original sales order that started the process.
With IN-SYNCH's real-time Sage 100 data synchronization capabilities, you can be sure that any data—intercompany or otherwise! —is integrated quickly, securely, and accurately with very little manual input. Give us a call to learn more about this time-saving option available with an IN-SYNCH integration!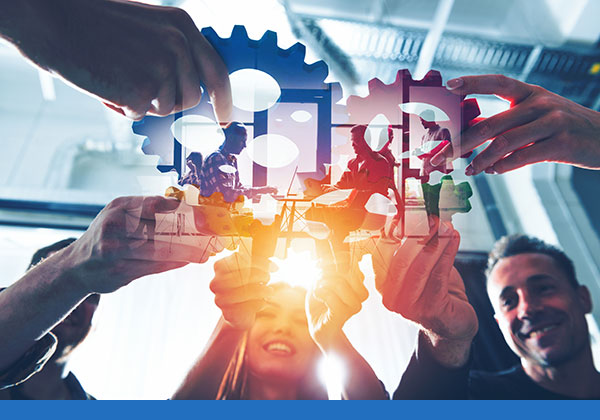 "A number of our fulfillment clients wanted help in getting their orders from various websites to our Sage100 platform. We wanted an integration solution that would work in a multi-company environment, was cost effective to implement, and wouldn't require our team to learn how to run another piece of software. The team at ROI accomplished all of that and more with the installation of their In-Synch solution."
Greg Kilmer
The Fulfillment House