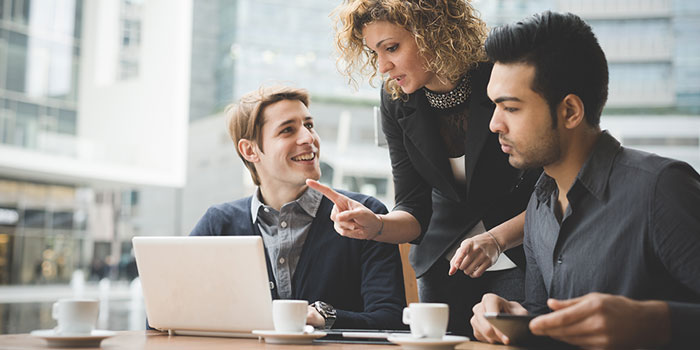 Real-Time Data Synchronization With ANY Third-Party System
A Powerful Partner
Developed with our Sage Gold Tech Partner license, IN-SYNCH® is a Sage 100 installed application that provides real-time data synchronization with any third-party system. We can accommodate customers using just about any version of Sage 100 and its predecessors. IN-SYNCH is a flexible tool that can be used for multiple types of integration needs—from just the basics to complex, customized systems.
Our engineers can assess the solution needed to integrate your Sage 100 platform with e-commerce sites, third-party shopping carts, custom sites or databases, and any other system. Because we completely understand the Sage 100 file structure
and how to integrate using the third-party API, we can perform most any type of
integration necessary for Sage 100 customers.
We specialize in Sage 100 process automation, from intercompany transactions to tokenized credit card integration. IN-SYNCH is infinitely versatile, able to be
expanded into complex solutions that will pay dividends in return on your investment.
Features and Benefits of Our Integration Solution
Proven
We can offer peace of mind to our customers, knowing IN-SYNCH has been running on Sage customer systems for over 20 years and our third-party connectors have been working perfectly now for ten years. Our solutions are proven and mature, no bugs to work through, and you can rest assured that you will not be our "trial and error" project.
Secure
With our solution, data exchanges are
initiated and controlled from within the Sage 100 server, making IN-SYNCH the most secure architecture possible. Plus, security will never equal down time. You still get maximum speed without the need for outside access to the
accounting system server.
Bidirectional
IN-SYNCH seamlessly integrates and synchronizes all relevant data between Sage 100 and the third-party system, whether the data originates in Sage 100 or the external system.
Real Time Synchronization
Sage 100 ERP and your third-party system—whether e-commerce shopping cart, CRM database, or warehouse management system—are provided with automatic, real-time changes and updates as they occur
Independent
Our solution allows for the two systems
to run independently, so if one happens
to be down for maintenance, the other
system stays up. The two will
sync up automatically.
Lightning Fast
IN-SYNCH uses the most efficient data mirroring methods available, so you can receive orders, new customers, changes, and updates automatically as they happen, with maximum speed.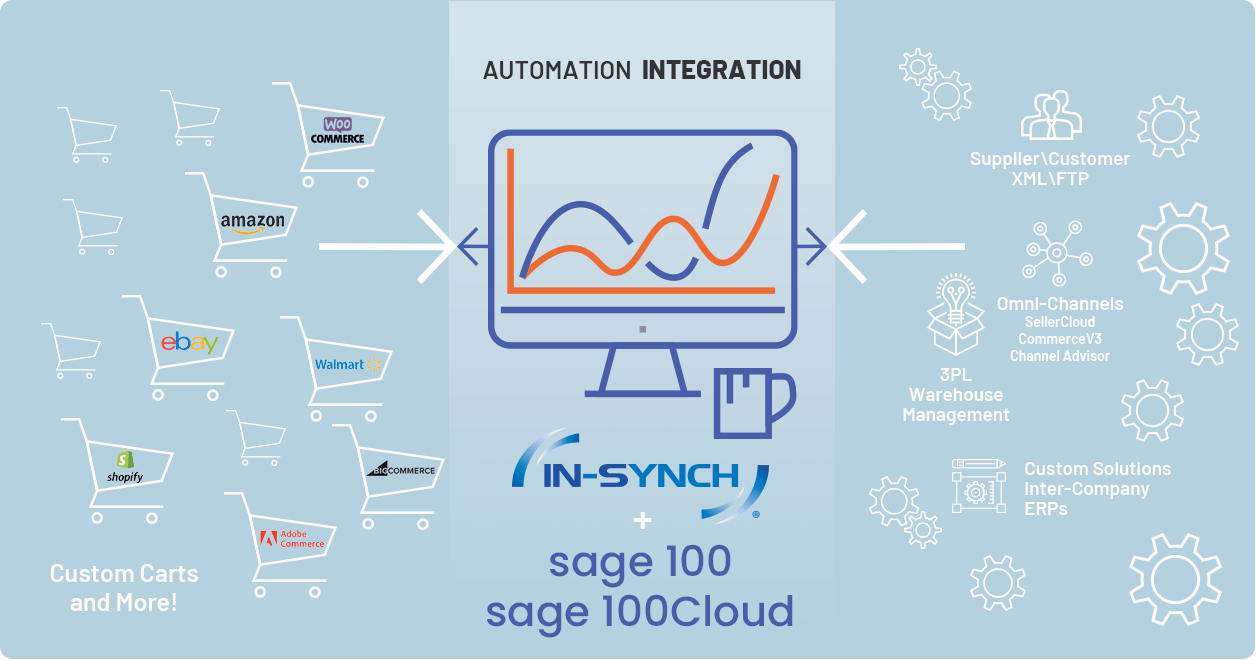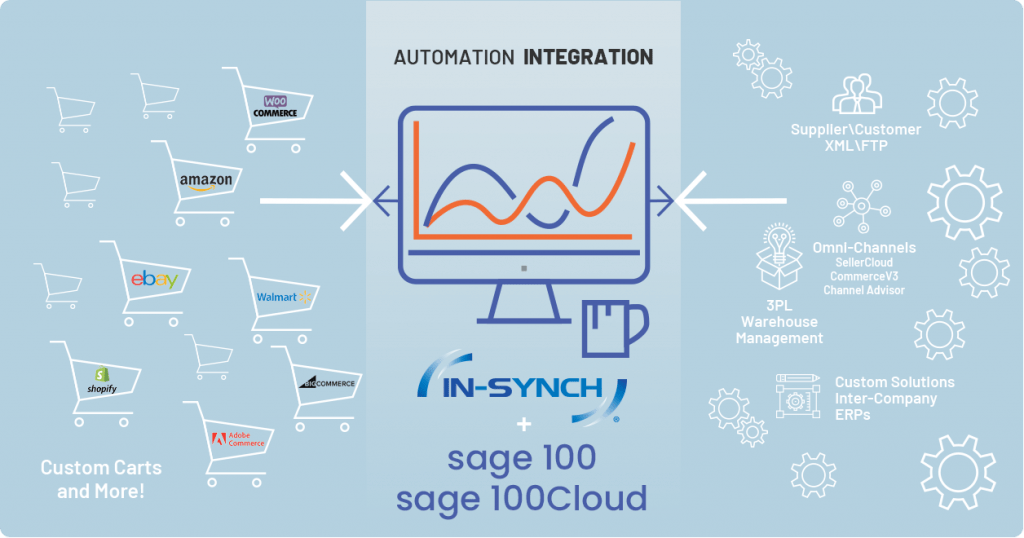 WATCH OUR 60-SECOND VIDEO
HOW IN-SYNCH WORKS FOR YOU
See how IN-SYNCH simplifies your business through integration and customization. Let our in-depth knowledge and decades of experience save you time and money.
Real-time, bidirectional synchronization
Lightning fast
Secure
24/7 independence
Flexible & scalable