By Ruth Richter • August 03, 2021
Blog
|
Synchronized Skin-Care: Beauty Behind the Scenes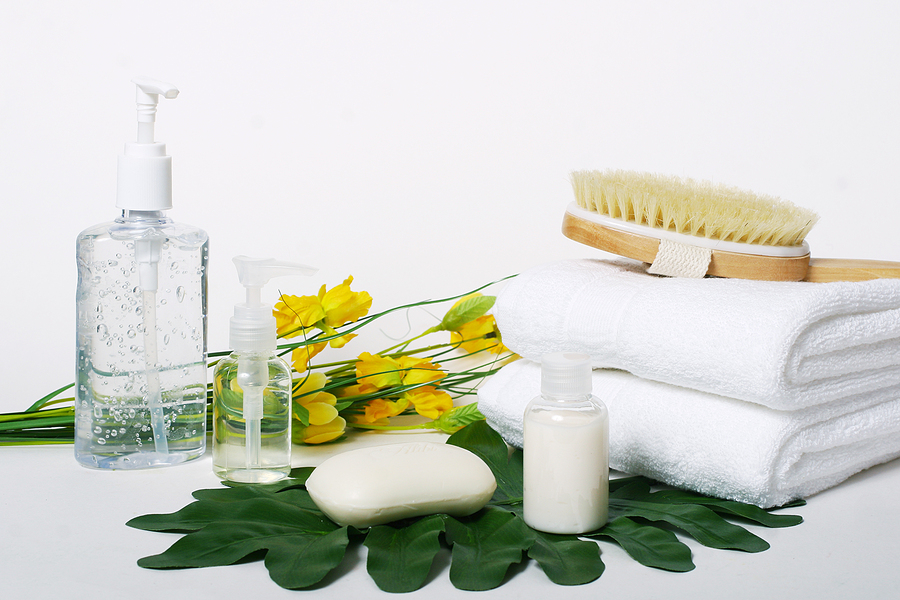 We recently shared a blog where we introduced you to three medical supply companies who have integrated their systems using ROI's IN-SYNCH® Integration for Sage 100. We described how this streamlined efficiency helps consumers feel more confident in receiving their medical supplies accurately and punctually. But there's another key area of healthcare that we are proud to work with and that's the skincare market. We'd like you to meet three companies who are focused on wellness that starts with the skin. They have gone the extra mile to ensure their e-commerce stores are working accurately and efficiently, ultimately delivering essential and health-conscious products to help customers shine from the inside, out.
Farmacy Beauty
Farmacy Beauty gives customers a clue about what makes them unique in the very name of their company: their products are farmer cultivated and scientist activated, resulting in farm-to-face skincare. Working with family-owned farms in Southern California and Northeast Brazil, Farmacy Beauty not only believes in using natural and clean products, but also in being conscious when it comes to sustainability and food security, too.

With an e-commerce shop as bright and clean as they hope you'll feel using their products, Farmacy's website is easy to navigate with one-time purchase options or subscription availability. They also have discount incentives not only for returning customers, but for front-line workers and affiliate programs. Consumers can easily find what they're looking for thanks to Farmacy's efforts to integrate their systems. You can not only easily find what you're looking for, but also learn about all the ways this company is giving back.
Kerstin Florian
Internationally recognized as a leader in the spa industry, Kerstin Florian strives to be at the forefront of the rapidly expanding market for holistic concepts that lessen the effects of stress, age, and the environment. With a corporate responsibility of safety, wellness, sustainability, and community in mind, Kerstin Florian products and supporting treatments are specifically designed to successfully address care of the face and body.
Kerstin Florian products are easy to find on their e-commerce site and are readily available thanks to their decision to use IN-SYNCH when they significantly upgraded their webstore. We are grateful to have worked with them for many years because we've been able to see them grow and continue to inspire. Kerstin Florian is utilizing the IN-SYNCH application to integrate with Sage 100, making their shopping cart capable of providing real-time connection to the Kerstin Florian inventory system so consumers can easily access their natural, botanical-based products.
Naturopathica
Naturopathica believes not only in the use of treatments to improve the skin's functions, but also dives deeper into the reflection the skin gives of the body's inner health. Offering herbal remedies, tinctures, aromatherapies, and topical treatments, Naturopathica strives to improve the skin's function at a deeper, more efficacious level using the following pillars: do no harm, use the healing power of nature, preventative care, and treating the cause using a holistic approach.
Naturopathica has an extensive menu on their website including products, discount incentives, and deep dives via their blog. This makes it easy for consumers to find exactly what they're looking for, whether that be products or further information. With the option to either express check-out or create an account, their shopping cart offers two free samples with customers' purchases. By connecting with ROI and integrating their Sage 100 systems, their e-commerce shop touts ease of navigation, readily available product information, and synchronized shopping carts.
Beneath the Surface
Much like the skin can be an indicator of what's going on underneath, a webstore with unintegrated and unsynchronized systems can be indicative of perhaps less-than-healthy ERP solutions which can result in frustrating online shopping experiences for consumers. Luckily, because these three skin-care companies have kept you, the customer, in mind they've set the groundwork for simple, healthy, and successful consumership by using ROI's IN-SYNCH integration. Learn more about how you can get started with this fully customizable integration by contacting an ROI integration specialist today.