By Ruth Richter • October 06, 2021
Blog
|
Set It and Forget It: The Best Recipe for Your Data Integration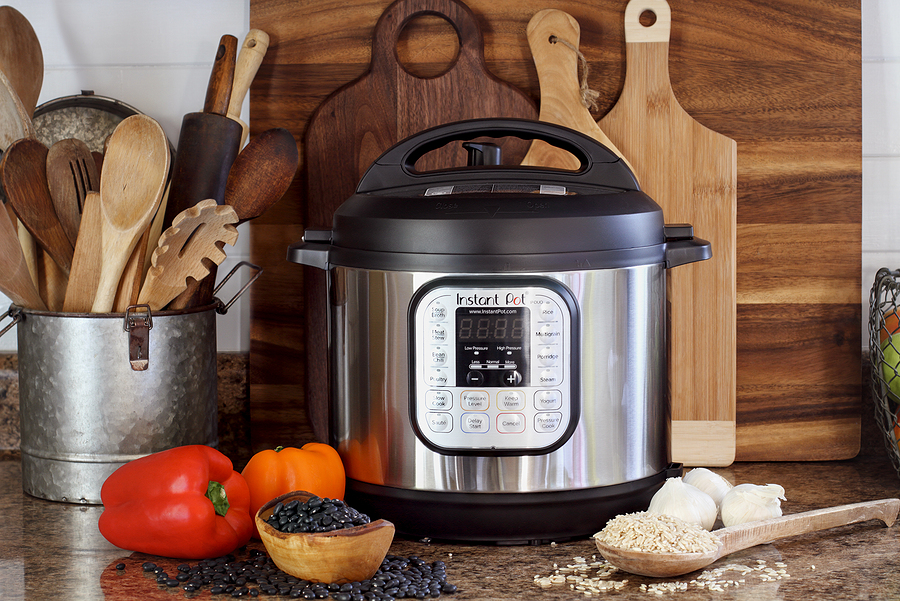 As the days of autumn grow shorter and shorter, so too does our patience for repetitive and costly mistakes. The little free time we have in the day shouldn't have to be spent on easily avoidable human errors, especially when automation is so readily available. Like the Instant Pot® is for cooking, there are ways that you can manage your data flow so that once you set it up, you can forget about it and leave it to reliably perform while your team can go about focusing on more productive tasks like generating more sales, being available for customers, and packaging and shipping new orders.
The IN-SYNCH solution is designed to reliably perform the functions our clients request. Once the seasoned engineering team implements the solution to the specifications, your team can turn their focus from order entry, tracking updates, and error corrections to growing the business. Like the Instant Pot, IN-SYNCH requires a small amount of interaction by the team but otherwise it will reliably perform its job, 24×7.
Starting with Enterprise Resource Planning (ERP) E-commerce
One can define ERP e-commerce in many ways, depending on the perspective—for the most part, our view of ERP e-commerce is the merchant's view. They care about bringing in orders to the ERP as quickly and accurately as possible.
IN-SYNCH® by ROI can accurately sync data and create the necessary forms and workflows on a real-time, immediate basis. Think about the possibility of eliminating documents, paperwork, and data entry (as well as costly data entry errors) so that the team can concentrate on business improvements and growth instead. Here is just a sample of the functions the IN-SYNCH solution can automate:
Order entry
Reporting on what is invoiced and shipped
Updating important customer information
Keeping track of multiple stores
Optimizing the supply chain with (or without) 3PL
And more!
Adding Integration Is the Way to Go
When Sage 100 ERP is integrated with third-party systems, it can eliminate what would be a mountain of work for the order processing and finance team. The solution keeps data flowing seamlessly through the business, increasing efficiency. Teams and departments can view necessary information from across the business right from the ERP without the need to interfere with anyone else's work, ensuring every department has a holistic view of the business. Integrated ERP solutions will link multiple modules, gathering data automatically from internal and external sources to centralize information.
Integration also pushes a business forward by managing accounting and reporting (among other practices) from across the organization, from the ERP—even if the areas of the business function as multiple entities. Integrated ERP systems build efficiency with the production systems used in the other departments. A business that strives for automation by connecting applications such as warehouse, HR, sales management, and inventory management enable interactions across silos by triggering automatic processes and saving the business needless paper pushing.
Making It Your Own
Every organization is different regarding its integration and automation needs. Fortunately, ROI specializes in making sure the solution fits the business vs. the business fitting the solution. Tell us what the automation goals are, and we'll make sure that's how IN-SYNCH delivers information between systems.
Take our friends at The Fulfillment House, a third-party logistics business that utilizes Sage 100 ERP. Automating orders received from their clients' websites to the Fulfillment House warehouse was a massive improvement over manual methods. The ability to connect multiple e-commerce sites to Sage 100 made an instant impact at The Fulfillment House, allowing a greater service at a lower cost. "The payback to our customers is usually in the three to six-month range as we are able to charge fewer hours for administrative support," said Greg Kilmer, President of The Fulfillment House. Learn more about that story here.
Getting Your Perfect Recipe Started
Automation and integration might seem like a large task, especially if you're new to working with an ERP solution; but the good news is, we've got you. ROI specializes in Sage 100 process automation accomplished through integration. We can connect your Sage 100 ERP to your e-commerce platform, third-party marketplaces (such as Amazon or eBay), 3pl systems, shipping, inventory, and more. IN-SYNCH can be used on everything from basic integrations to complex, customized systems.
Take back your free time with solutions at your fingertips. We're ready to design your integration solution today. Contact us online or call 402-934-2223, 1.