By Ruth Richter • January 31, 2023
Blog
|
ROI Customer Focus: Caviar, The Perfect Pairing for Romance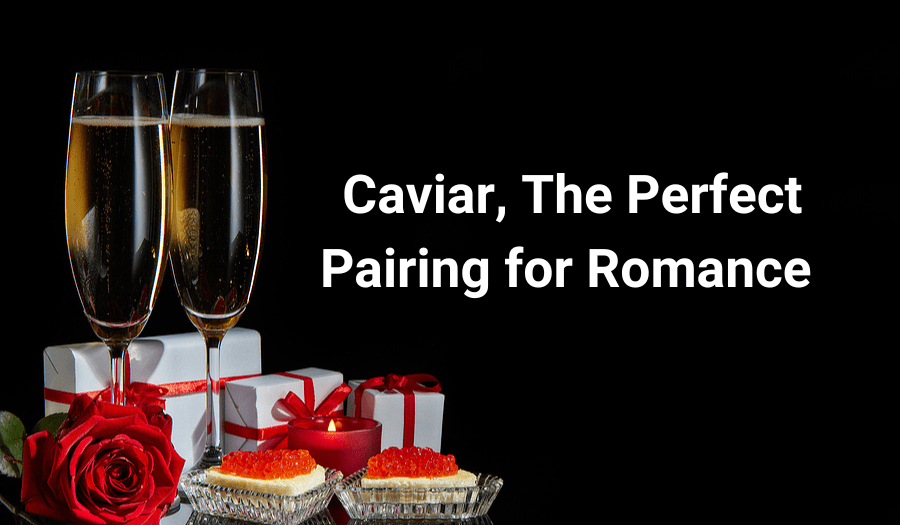 With Valentine's Day upon us, it's time to start thinking of gift ideas for that special someone. Sure, there are the typical exchanges: chocolates, flowers, etc., but why not make this year a little more interesting? There are few foods more synonymous with romance than caviar. When was the last time you treated yourself or a loved one to this centuries-old delicacy? For hundreds of years, caviar was considered "food for the royals" —so maybe this year, up the ante with a divine gift for kings and queens alike.
At ROI, we have two clients whose specialty is caviar and, even better—because they've paired up with us to use our IN-SYNCH® solution to integrate and optimize their ordering flow process—shopping for caviar has never been easier. Check out these extraordinary companies who are ready to bring some indulgence and that extra wow-factor to your Valentine's Day!

The Petrossian family owns and operates restaurants and boutiques in Paris, New York City, and Los Angeles and thanks to the online store, Petrossian caviar and other delicious foods can be purchased and enjoyed anywhere in the world!
Whether smoking north Atlantic salmon or maturing a pristine batch of Special Reserve caviar, all Petrossian's processing is conducted in laboratory standard "clean rooms" in order to ensure nothing but the world's finest caviar makes it into their tins. Each and every tin is packed by hand, then machine sealed to guarantee an impenetrable seal will hold the caviar in perfect freshness until you crack the tin. Learn more here.

Marky's co-founder, Mark Zaslavsky, moved to Miami, Florida from his native country of Ukraine and with fellow business partner, Mark Gelman, they opened a gourmet grocery store in 1983 to sell caviar and other delicacies.
Today, Marky's is available at their online store and via the Amazon marketplace, with many options for caviar, cheeses, and other gourmet delights. The range of products in retail and online shops is so wide that it allows for anyone to pick up ingredients for anything you can possibly think of. The number of different sauces and spices, designed to improve the taste of your food, captures the imagination.
Helping Merchants Deliver Top of the Line Goods
Caviar is a complex delicacy, heightening the senses of the consumer, and even better, the browsing and purchasing of this royal food has never been easier because these two companies have used ROI's IN-SYNCH integration. We specialize in helping merchants deliver the goods with a smooth online shopping process. Learn more about how you can get started with this fully customizable integration by contacting an ROI integration specialist today.