By Ruth Richter • September 23, 2020
Blog
|
Rethinking Retail With a Multichannel Approach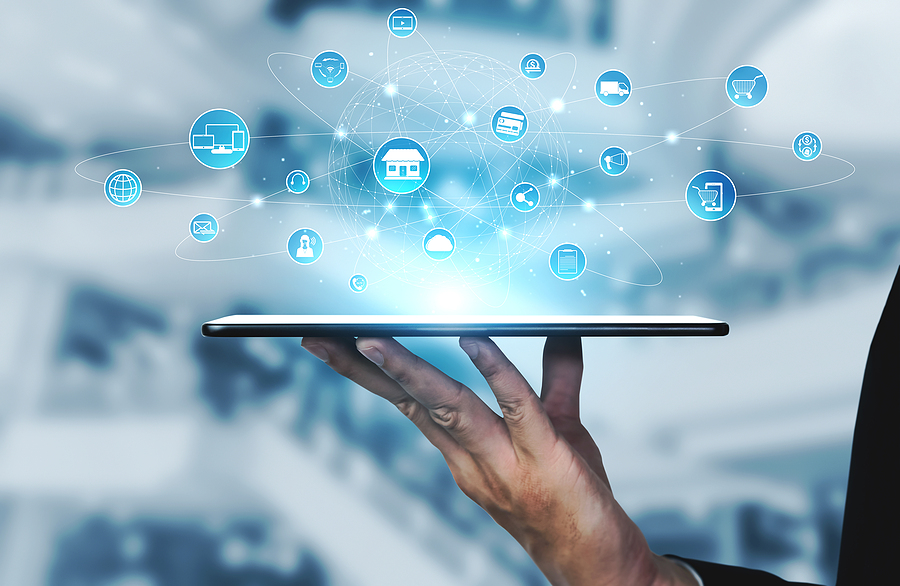 It's been difficult to be a retailer in 2020. The way customers shop has been dramatically impacted by stay-at-home orders, supply chain interruptions, job loss, and multiple other contributing factors. As the economy moves into the next normal, retailers are looking for ways to encourage shoppers to come in to brick and mortar locations by promoting safety first with limited occupancy, mask requirements, and hand sanitizer stations.
Ecommerce, on the other hand, has grown significantly. This means many retailers are examining options to move from a single sales channel—such as a brick and mortar store, or even one independent ecommerce site—to a multichannel approach.
Branching Out
There's certainly value added to the in-person shopping experience. Consumers that wander around store aisles for what they need often end up purchasing additional items that catch their eye. Plus, store associates are available to provide guidance on certain products, from fit and style to technical specifications. But with stores either closed or limited, there is need and value to developing a multichannel sales strategy and adding the solutions to deliver on those strategies.
Multichannel can be as simple as offering ecommerce shopping options in lieu of closed stores, or fulfilling orders from that closed store if fulfillments back up in warehouses due to social distancing or quarantines.
Even before the pandemic hit, operating in a single sales channel made a business vulnerable to the progress of their competition. Now, those vulnerabilities are exacerbated, and those who are investing in diversifying to multichannel are the ones who are pivoting business models and remaining afloat, if not outright successful.
The Many Multichannel Options
So, how exactly do you move your business to multichannel? Start by evaluating the different sales channel options and seeing which ones are the best fit for your business model.
Ecommerce Store: This is probably the first solution that comes to mind for most businesses—launching an online ecommerce website—and for good reason. Operating an online store gives your organization full control over products, sales, branding, marketing strategy, and more. It also offers returning customers the ability to manage their own orders and tracking 24×7. Plus, the business will achieve a higher profit margin. Traditional brick and mortar retailers may have a challenge with establishing an online customer base.
Third-Party Sellers: Online marketplaces—including Amazon, eBay, Walmart, and others—are excellent for non-niche product sales. Businesses benefits from the brand credibility and established traffic heading to those sites, but there could be more competition and lower-than-expected profit margins.
Social Media Selling: Social media giant Facebook already allowed businesses to set up selling via a business page. Now, with the late spring announcement of Facebook Shops, businesses who set up this selling medium have the ability to brand their Facebook storefront, directly interact with customers (similar to how they used to in person), and even tag products for direct purchase in photo posts and stories. This newer opportunity is being rolled out across businesses throughout the summer, and ecommerce businesses using Shopify have the opportunity to be first in line.
Strategy, Support, and Integration With IN-SYNCH
Having a multichannel presence is a great opportunity to grow sales. Businesses also need the right strategy and infrastructure to maintain not only new sales channels but an efficient approach to order processing, inventory management, and supply chain across multiple purchase points. That's where IN-SYNCH® Sage 100 and Sage100cloud integration by ROI comes in. This secure, real-time integration solution can connect data from as many other systems and solutions as you can think of, from warehouse management software tracking inventory, to ecommerce platforms reporting sales to third-party shopping carts, and more. Keeping operations centralized not only ensures your business stays on track with profit and growth, it also gives your shoppers a better customer experience, no matter where they're buying.
The COVID-19 pandemic certainly magnified and accelerated an already massive and ongoing transformation in retail. Find out how easy it can be to move your business to a multichannel selling approach with the help of IN-SYNCH. Talk to an integration specialist now.