By Ruth Richter • September 09, 2020
Blog
|
Facebook Shops Empower Shopify Ecommerce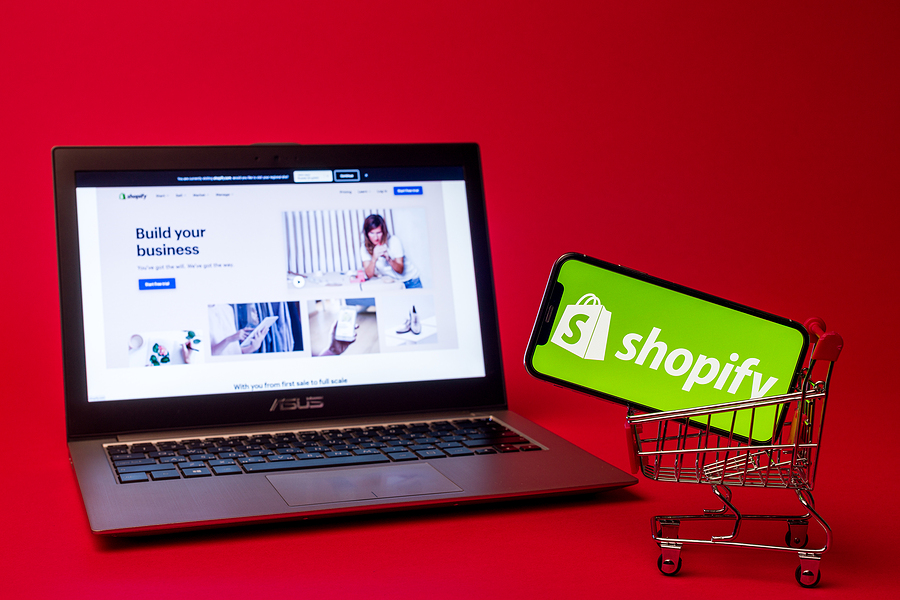 The resounding stay-at-home orders that echoed across the country and the globe in early 2020 ended up bringing record sales to many ecommerce companies. On the other hand, small businesses—especially those with only a brick and mortar presence—had to halt operations. Many are courting imminent failure if something doesn't change.
Opening an ecommerce store seems like the only logical solution but, for some small businesses, that might be easier said than done. Other ecommerce retailers are struggling to reach customers when foot traffic is reduced or eliminated altogether, and their ecommerce needs some help to get in front of the right sets of eyes.
That's where social media giant Facebook decided to step in, offering options for businesses of all sizes to open free ecommerce storefronts right on Facebook, turning the social network into a top-tier shopping destination.
Facebook Shops
Announced in mid-May, Facebook Shops is a new way for businesses to set up free storefronts on Facebook and Facebook-owned Instagram. Free Facebook Shops have the opportunity to garner significant new opportunities by being available in business Facebook pages and Instagram profiles, as well as appearing in stories and ad promotions. Customer support issues can be managed through Messenger, Instagram, and WhatsApp. Future integrations will include the ability to tag items from their Facebook Shops catalog in live videos, and loyalty program integration.
With Facebook Shops, businesses can customize a storefront that resembles their existing website. Shoppers have the option to check out without ever leaving Facebook, making this new option infinitely shoppable and cohesive.
Facebook Shops – By Invitation Rollout
Facebooks Shops are rolling out to current business users by invitation. Ecommerce store owners who take advantage are able to use of social media marketing to create brand identity across platforms and reach new customers. There are currently two options to get started:
Facebook Shops for Shopify Merchants: Shopify has helped Facebook sellers access top-notch multi-channel commerce solutions for five years. Facebook Shops builds on this Shopify partnership, offering a new, mobile-first shopping experience to Shopify Merchants. For businesses already selling via a Shopify platform, Facebook Shops is available as an additional sales channel. With the connection to Shopify, the platform can access inventory and other information available from the Shopify store, allowing the management of the "omnichannel" customer experience all from one place. Even if your business has not been notified yet of Facebook Shops availability, Shopify sellers can prepare by adding a Facebook channel on Shopify.
Create a New Facebook Shop: Until recently, businesses created Facebook storefronts using the "shop" tab on their Facebook pages. Some of these businesses have already been automatically migrated to Facebook Shops, while others wait for the wider rollout. While you wait for rollout in your region, consider enabling the shop tab to promote and sell products directly to Facebook users on the platform itself in the meantime.
3 Perks of a Facebook Shop
Once the Facebook Shops store is set up, the following are some of the benefits:
Product Tagging in Posts: Promote an image in a post and tag the featured products to make it quick for viewers to click into the products available and place an order for something they like. Price tag icons give viewers quick information on the product and pricing, so they know right away if they want to take action.
Leverage Social Engagement: Many website shoppers will leave items in their cart to consider for later, using the shopping cart as a sort of wish list for future purchases. With Facebook Shops, consumers can like, save, share, and comment on products right in your storefront, giving your businesses social proof in the eyes of other potential consumers.
Another Option for Frictionless Checkout: The easier it is to complete a purchase, the more likely your customers are to do so. Facebook Shops let customers browse products, add them to a cart, and check out, all without leaving Facebook. For those who prefer, there will also be an option to finish their purchase on your ecommerce site.
Integration for Shopify Customers With Facebook Shops
While competition may be fierce, selling on Facebook is an incredibly smart move. The site boasts more than 2.6 billion active monthly users, which means incredible opportunity to reach out proactively to a wider audience than ever before. While there's no concrete timeline yet from Facebook for making their Shops available to all businesses in all regions and countries, serious online sellers can begin the process to create a Facebook Shop through Shopify, retaining complete control over their business while adding a new suite of features that will only help grow the bottom line.
Keep all your ecommerce options connected—from Shopify to Amazon and eBay—with the help of IN-SYNCH® Sage 100 and 100cloud integration from ROI. This superior integration solution makes it easy to monitor omnichannel selling and present excellent customer experience no matter where your buyers are shopping. Find out how your ecommerce setup could benefit by talking to one of our integration experts today.