By Ruth Richter • April 22, 2020
Blog
|
Providing for Your New Fur-Worker: Pet Supply Companies Use IN-SYNCH to Navigate the New Ecommerce Landscape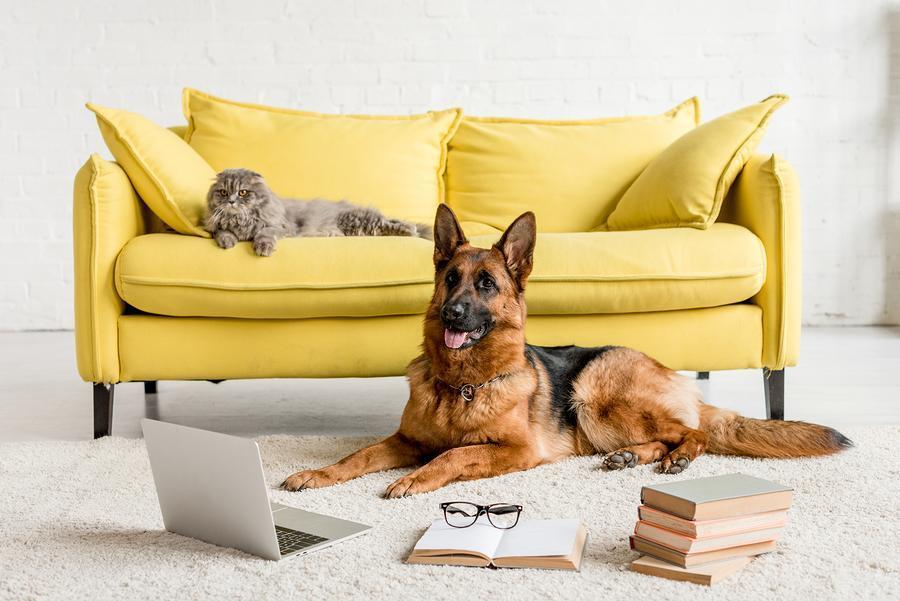 With the pandemic forcing the majority of companies to move to remote work from home setups, employees are finding more positives beyond the ability to work all day from the couch in pajamas.
The most exciting perk? They've traded two-legged colleagues for four-legged ones.
There are more benefits to working with pets at home beyond snuggling. With the change to remote work, many are struggling to find a new routine. Since dogs and cats are creatures of habit, it can help to build a work-from-home routine around your pet or motivate yourself to finish a big project by making a long walk with your pup the reward for a job well done. Pets also help reduce the stress and anxiety that build up from the current uncertainties. More than half of pet parents say they feel less anxious because they have their pet with them, and 86 percent say spending time with their pets helps alleviate some of the stress from the ongoing news on coronavirus, the economy, and surrounding politics.
There's no doubt we love our pets. When it's hard to get to the store for treats, toys, and other things your pet needs, these ecommerce retailers can help both you and your faithful friend live your best shelter-at-home life.
Outward Hound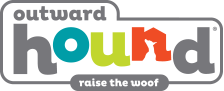 Founded in 2014, Colorado-based Outward Hound is committed to solving common problems and improving the lives of pets and their humans with innovations that, as they say, "Raise the Woof!" The team at Outward Hound creates high-quality toys, chews, games, gear, and feeders. Their award-winning products are available at global omni-channel retailers, ecommerce—such as their own website, Chewy, or Amazon—or local pet stores.
Because they sell products on so many platforms, Outward Hound has a big challenge to keep their inventory at the right levels for each selling platform, including their own Magento ecommerce platform. This has been especially challenging as brick-and-mortar stores either close their doors or go to a "purchase online, pick up curbside" model, and even Amazon, for a time, limited the inventory they'd receive from third-party merchants. That's where IN-SYNCH Sage 100 integration came into play. With IN-SYNCH data integration, this application fetches data faster than Fido can catch a tennis ball. Its lightning fast bi-directional data transfers ensure the teams at Outward Hound can keep business moving forward, even when access to other platforms is limited.
Campbell Pet Company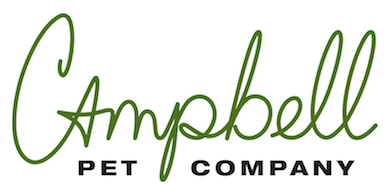 First a direct retailer to select veterinarian and animal service agencies, today Campbell Pet Company sells hundreds of products directly to pet-loving professionals and consumers. More than 30 years ago, Campbell Pet Company developed the most durable rope and flat leashes, which have now become industry standard. Most of their products are developed and manufactured in their Vancouver, Washington warehouse and factory.
Today, Campbell Pet Company sells online, with a complete catalog of products available by request. Their Shopify ecommerce website is easy to navigate and full catalogs are available for download or by request. Especially in these uncertain times, Campbell Pet Company uses IN-SYNCH integration to consolidate information across its order platforms and scale inventory and planning to accommodate for shifting buying habits under the shadow of the COVID-19 pandemic. As retail emerges into whatever the future looks like, IN-SYNCH will help manage sales and inventory information to plan for what's next.
PetCareRx

Prescriptions can be pricey no matter if you've got two legs or four. Born out of a love for his beloved pup who was diagnosed with cancer, Blake Brossman founded PetCareRx to help other pet parents get the medications their pets need at a more affordable price. Since 1998, PetCareRx has grown into a full-service pet pharmacy and pet supply provider, with veterinarians, pharmacists, and nutritionists on staff. Today, PetCareRx sells treats, toys, food, vitamins, flea, tick, and heartworm protection, and a wide array of prescription and non-prescription pet medicines.
PetCareRx relies on accurate information relay to fill prescription orders on its website. Customers find the medicine and dosage needed and add it to their cart, like any other ecommerce experience. After that, the site gathers information on the pets and their vets to verify the prescription. Once the prescription is verified, the order is processed and filled. This information gathering required a custom integration to get data from their ecommerce site to their Sage 100 ERP. Fortunately, IN-SYNCH is a fully customizable integration solution that can connect to almost any other system, including information gathering for verification. With IN-SYNCH, PetCareRx can be sure that they're sending the correct medicines to the pets who need them.
Let IN-SYNCH Integration Fetch Your Company's Data
Working at home with pets is a definite silver lining during the health and economic uncertainties we currently face. With IN-SYNCH integration, you can be confident pet supply businesses will continue to be able to provide your best friend with the things they need (and of course, the treats we know they deserve) to live long and happy lives.
Find out how IN-SYNCH integration can benefit your business. Talk to an integration expert now. (We'll even introduce you to our dogs, because we're working from home too.)