By Ruth Richter • January 29, 2020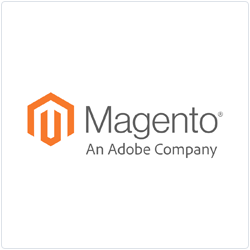 When Magento launched in 2007, it upended the ecommerce landscape. Its easy-to-use, open source, PHP-based platform rose in popularity until it was the default choice for online sellers. In fact, more than a quarter of a million merchants rely on Magento to run their online business, and it's estimated that Magento powers 1.2 percent of the internet. That might not sound like much, but that's a full 12 percent of all ecommerce sites.
Back in 2018, Magento announced that it would sunset support on Magento 1 in June 2020. It sounded like enough time to migrate, but now we're less than six months away from end of life (EOL) and not everyone has migrated to Magento 2. In fact, there are some who still haven't even upgraded to the latest version of Magento 1 version 1.9.4.3.
Still Running Magento 1? You're Not Alone
If you're among those who haven't migrated over to Magento 2, the June EOL deadline could be looming over your head. And there are a number of good reasons you—or any other user—may not have upgraded yet, including:
Not knowing what an EOL situation means
Not keeping up with Magento and PHP upgrades
Not ready (or able) to invest in a Magento 2 upgrade
No matter what your reason for staying with Magento 1, it's time to make a decision about what's next. Are you migrating to Magento 2? Moving to a brand-new ecommerce platform? Or, are there other choices?
Options for Staying
We recently heard something from an ROI partner, Inverse Pardox, that may be music to our M1 customers' ears. If your ecommerce business needs to remain on Magento 1 after EOL, it's now possible with a brand new simple solution called Safe Harbor.
Launched this month, the Safe Harbor add-on is a simple solution that offers extensive support to cover what will be sunsetted by Magento's EOL plan. These include:
Daily Malware Scans including support for remediation
Enhanced Threat Protection that will monitor users, bots, and http requests
Staging Environments where you can test upgrades
Backported Security Patches available after EOL
On top of all these benefits, Safe Harbor is more cost effective than migrating straight to Magento 2, making it the perfect solution for budgets that simply do not have room to accommodate a migration before EOL.
If Magento—specifically Magento 1—is still the best fit for your ecommerce business, you might consider staying with the help of Safe Harbor. Need a referral? We have ecommerce platform experts standing by who can help you determine if Safe Harbor is right for you and set you up with protection against the looming June EOL.
Interested in learning more about Safe Harbor? Click here to contact our experts.