By Ruth Richter • May 06, 2020
Blog
|
IN-SYNCH Upgrades a Growing Appliance Market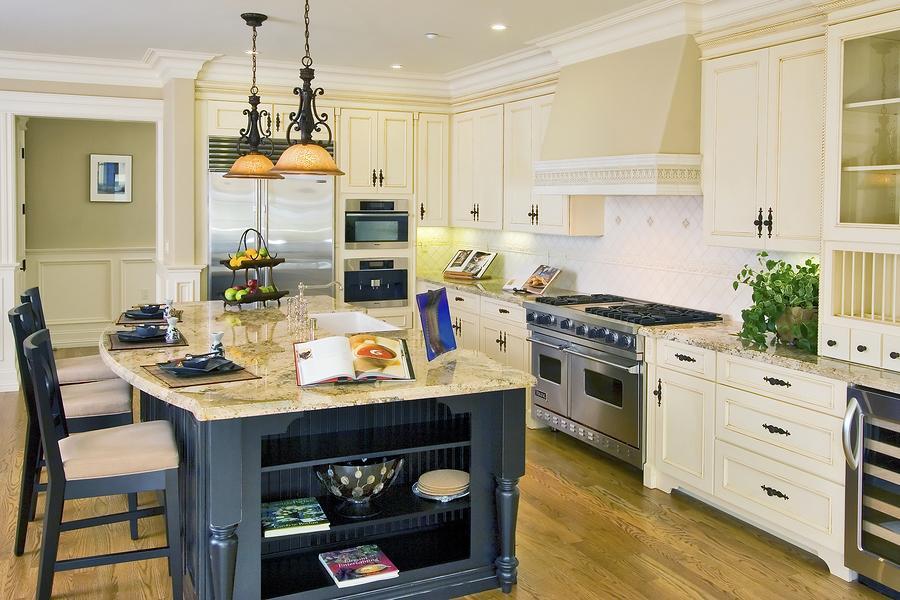 Nowadays, when people consider outfitting a new kitchen or remodeling an existing one, they look at all the ways they can upgrade appliances to have the latest and greatest features. This could include anything from a special smart feature to an energy saving design. After all, appliances are responsible for 13 percent of the monthly energy bill for an Average American home.
We certainly love our gadgets. Appliance consumption was at a record high in the United States in 2018, with imports of household and kitchen appliances totaling more than $31 billion USD. This growing marketplace is supplied by manufacturers and distributors across the country. Some of these big names sell directly to consumers—commercial, residential, or both—while others distribute through authorized dealers.
Producing an appliance is only part of the process. Without proper inventory, sales, order processes, and delivery, an appliance group may quickly go the way of the avocado-green refrigerator. See how these two different appliance companies have successfully navigated their sales landscape with help from IN-SYNCH and ROI Consulting.
Eastern Marketing
Family-owned Eastern Marketing in New Jersey has seen quite the evolution in its product offerings over the years, and still they successfully set the standard in luxury appliances as the East Coast's exclusive distributor of Bertazzoni, Blomberg, Vent-A-Hood, and XO appliances. While they sell mainly through a network of authorized dealers, the dealers themselves are able to order products online, and customers are encouraged to drop by Eastern Marketing's Designer Showroom to put live products through their paces before deciding to purchase.
With such varied ways for customers to explore future products virtually and in person, Eastern Marketing needed a solution that could keep their sales flowing and their inventory accurate. That's when they brought on IN-SYNCH Sage 100 integration by ROI Consulting. Using this secure, bi-directional integration solution, Eastern Marketing can be sure its inventory is set to provide every customer with quick delivery. It's not just appliance inventory that Eastern Marketing can track, it's parts for regularly-scheduled service and required repairs, as well. With IN-SYNCH, Eastern Marketing can be ready to answer any call with the right product on hand.
Migali
Since 1955, Migali has been manufacturing world-class commercial refrigeration equipment to keep food properly maintained for health and freshness. From a humble start post-WWII in a rented garage in South Philadelphia, Migali has grown from manufacturing kick-plates for front doors to hood systems, stainless worktops, and custom kitchen cabinetry to standardized refrigeration equipment for the foodservice and hospitality industries in the 1960s. The company is now an internationally recognized commercial refrigeration manufacturer and distributes its products worldwide.
Migali doesn't just handle standard refrigerators, however. They also design and distribute bar and beverage refrigeration supplies, such as horizontal bottle coolers and direct draw beer dispensers, alongside commercial kitchen and retail and display refrigeration.
Such varied products—and all the associated parts—require an excellent inventory and order management system, which Migali chose to complete with IN-SYNCH Sage 100 integration. IN-SYNCH automatically updates inventory and order data from the company's Magento ecommerce site with inventory and sales systems. Migali can be confident they won't be undersold on products or parts so they can help customers keep their cool.
Cook Up Success with IN-SYNCH Integration
Appliance customers may only care about getting the shiny new product installed in their kitchen, but for manufacturers and distributors, it takes multiple steps to deliver the final product to the right place at the right time. Integrating Sage 100 data with other data sources, such as ecommerce sites, warehouse management, shipping, and 3PL providers, ensures you have complete oversight of what's going on in your business to continue building success.
IN-SYNCH's fast, secure integration can connect to any and as many data sources as you can think of. Find out how IN-SYNCH can work with your data by contacting one of our integration experts now.