By Ruth Richter • April 13, 2022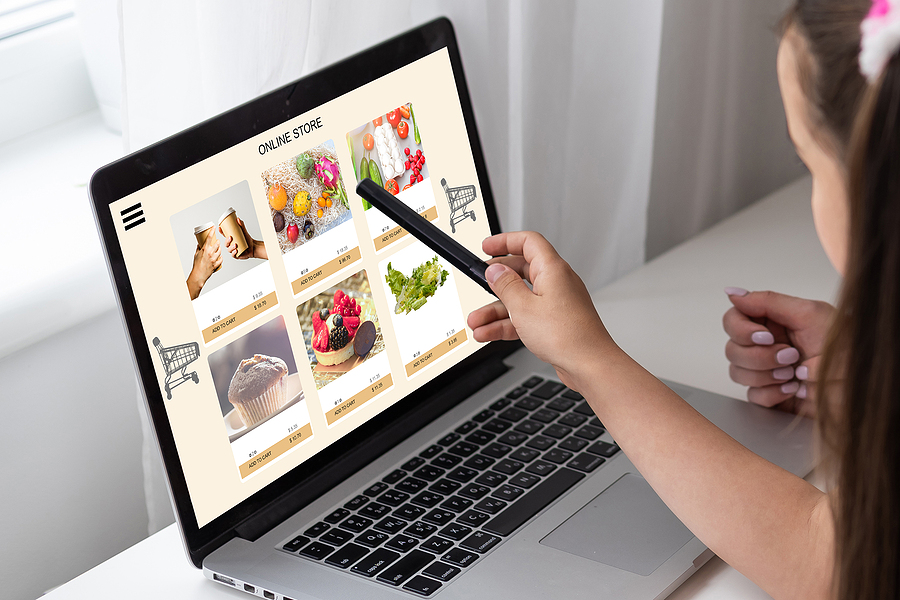 In our last blog, we discussed Integrated Payment Options for Sage 100 eCommerce. This blog is a continuation, with the biggest takeaway being: if integrated credit card processing is a requirement, it's critical to verify the abilities (or limitations) for credit card processing before selecting a new e-commerce platform. All too often, we see our clients have invested in a new platform and then find these important details with great disappointment. There are many independent third-party payment solutions for Sage 100 users to choose from and these solutions' capabilities can vary.
With Sage-compatible payment gateways, IN-SYNCH can provide integrated credit card tokenization with Sage 100. However, not all e-commerce platforms have Sage-compatible payment gateways. This is because these platforms have their own fulfillment networks with payment processing built in. With fulfillment networks, integrated credit card tokenization is not possible. In these cases, online retailers can benefit from the automated reconciliation that IN-SYNCH can provide.
Here's a chart which shows IN-SYNCH capabilities for our most common payment solutions.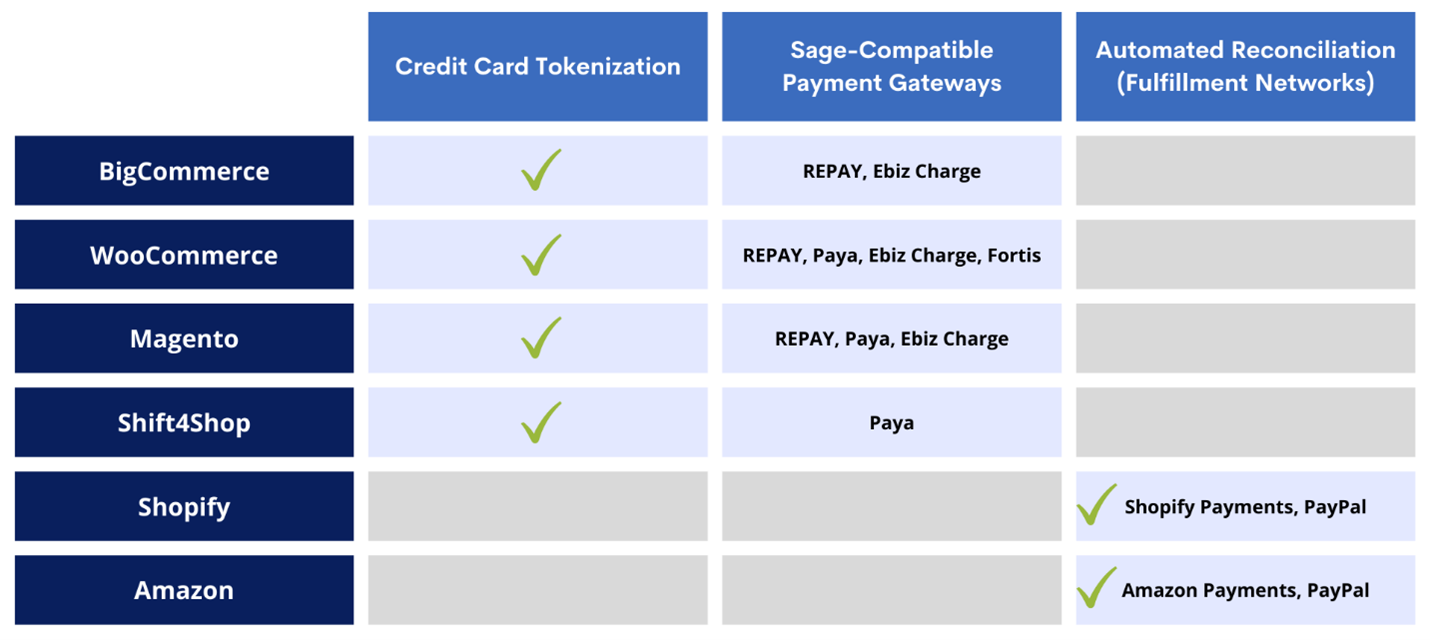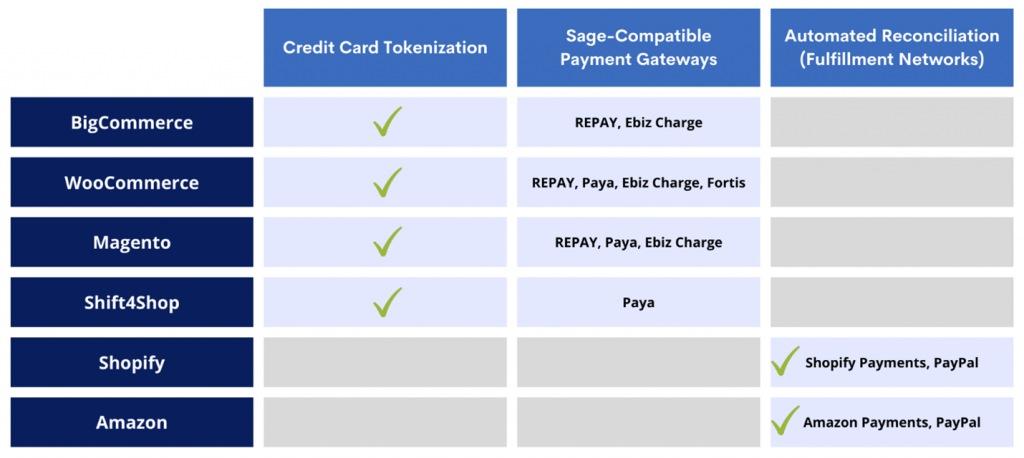 Basic Questions to Ask Before Starting a New E-Commerce Platform
Does the solution have Sage-compatible payment gateways?
In this case, you can utilize credit card tokenization using IN-SYNCH. Tokenization is a process by which a security token replaces the customer's account number to provide extra security on the blockchain whereas automated reconciliation is a process which ensures that transactions made with credit cards match the transactions in your general ledger.
Does the solution have its own fulfillment network?
With a fulfillment network, credit card processing takes place within the front-end system. In this case, tokenization integration with Sage 100 is not possible. Instead, IN-SYNCH can provide automated reconciliation for each transaction with your Sage 100 data.
What types of fees may be involved?
Companies are sometimes surprised when they get hit with credit card processing fees from their third-party payment solution. Take for example, Amazon: although they have a very broad reach which can be beneficial for sales and marketing, there are fees for shipping and processing payments which results in less profit for the company actually selling the goods. Take some time to ask about and understand the company's fee structure before making any decisions.
The solution you choose will depend on your shopping carts and marketplaces. For example, using an e-commerce solution (such as BigCommerce or WooCommerce), along with a Sage-compatible payment processing solution, gives you more control over branding, packaging, and shipping. They often offer the most autonomy, where the fulfillment comes from the e-commerce business. On the other end of the spectrum, marketplaces like Amazon provide end-to-end services (which can come with heavy fees).

No matter which payment processing service you choose, there is an integration option that will keep information flowing effortlessly between providers. As a Sage Gold Development Partner, ROI has synchronized dozens of different e-commerce platforms and Sage 100 for many years. IN-SYNCH® is a Sage 100 installed application that provides real-time, bidirectional data synchronization with any third-party system. IN-SYNCH's integration capabilities range from simple connections between e-commerce platforms and Sage 100, to complex, multi-platform, and B2B integrations. Check out some of the deeper integration projects we've been a part of: any one of them might be the ticket to leveling up your payment integrations.