By Ruth Richter • March 14, 2022
Blog
|
When Your Business Needs Integrated Payment Options for Sage 100 E-Commerce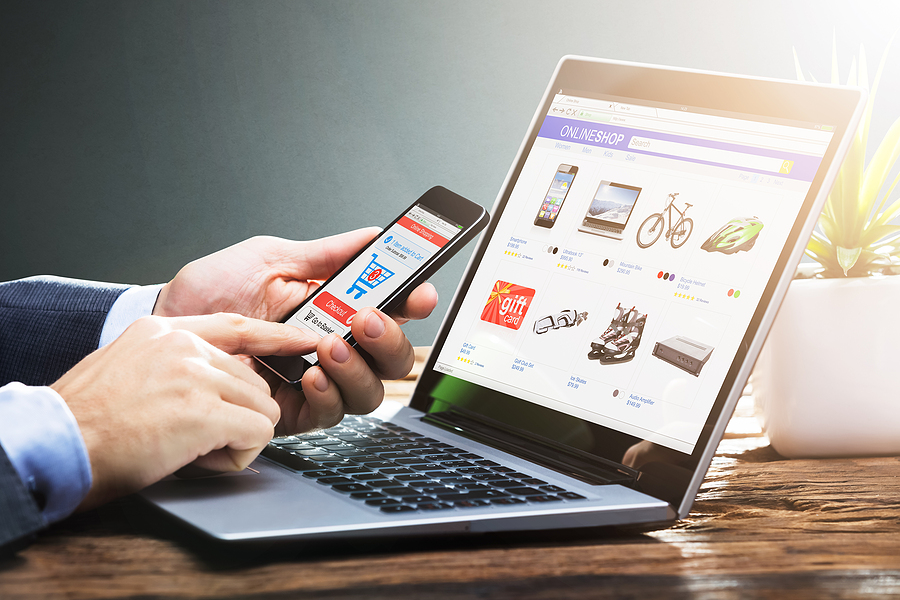 Payment options for e-commerce keep growing! Having more options gives vendors a better ability to negotiate rates. But offering additional payment methods is also important for online revenue growth. In fact, online buyers will stop a purchase if they are not satisfied with payment options. Keeping up with the rapidly expanding payment method field is far easier by using a third-party payment processor. Luckily for Sage 100 users, there are many options and our solution, IN-SYNCH, can provide automated integration for credit card tokenization between the systems to ensure a secure, user-friendly process.
Why Integrated Payment Processing Is Beneficial
In online sales, providing a smooth, simple buying experience is critical. Online buyers will abandon their carts when payment processes don't meet their expectations. According to ppro research, 42% of online buyers will stop their purchase if they can't use their favorite payment method. And 58% say they will abandon the checkout process if it is too complicated.
According to McKinsey, (McKinsey: Trends in US Consumer Digital Payments) modernizing payments technology requires three things:
Fully automated and optimized payments functions including on-demand tokenization, and distributed ledger
Middleware to easily enable new workflows such as routing and authorization
Front-end channels that improve the customer experience
We find that companies who use Sage 100 often need greater flexibility with their orders that are purchased with a credit card. Integrated credit card processing is beneficial because it streamlines accounting processes by allowing the credit card transaction to be finalized in Sage 100. This is important if changes are needed to the order for any reason, such as adding freight, or removing a backordered item. In addition, it will vault the card for future use such as processing credit memos or returns.
Payment Processors for Sage 100
With all the current and future changes in payment processing, most online vendors are choosing to use a third-party payment processor. There are several popular payment processors that work with Sage 100 systems. ROI has many customers who use these third parties and IN-SYNCH for integrated credit card tokenization.
REPAY: One of the compatible payment processors for Sage 100 users is APS. APS was recently acquired by REPAY Holdings Corp. The solution provides a customer vault and recurring payments capabilities as well as a variety of popular payment options.
Paya: This company uses an open environment which allows simple connectivity for payments from online, in store, or mobile. Their recent acquisition of VelocIT is meant to provide even more advanced digital payment solutions for Sage 100 users.
EBizCharge: Another option for Sage 100 users is EBizCharge payment gateway by Century Business which will help streamline workflows, eliminate double data entry, and make payment processing more efficient within Sage.
Fortis: Another processor that is new to Sage 100 is Fortis. They have taken a specialized approach to understand the nuances of specific industries such as healthcare, hospitality, and B2B.
Sage 100 Payment Integration with IN-SYNCH
Regardless of the gateway you choose, ROI is here to help integrate credit card tokenization with Sage 100 and e-commerce sites using IN-SYNCH®. Working with tokenized-compatible credit card processing solutions, IN-SYNCH provides real-time payment processing and authorization. The solutions are PCI compliant, while the checkout user experience is enhanced to ensure fewer abandoned carts and more sales.
Change is inevitable in the integrations industry and at ROI, we are no stranger to this. We can integrate your Sage 100 with any website, shopping cart, e-commerce connection, marketplace, and pretty much any other solution you need. If you are looking to integrate your payments solutions with Sage 100, contact us today to talk about how can help you keep your processes consumer friendly.