By Ruth Richter • April 01, 2020
Blog
|
5 Ways to Improve Your Ecommerce Checkout Process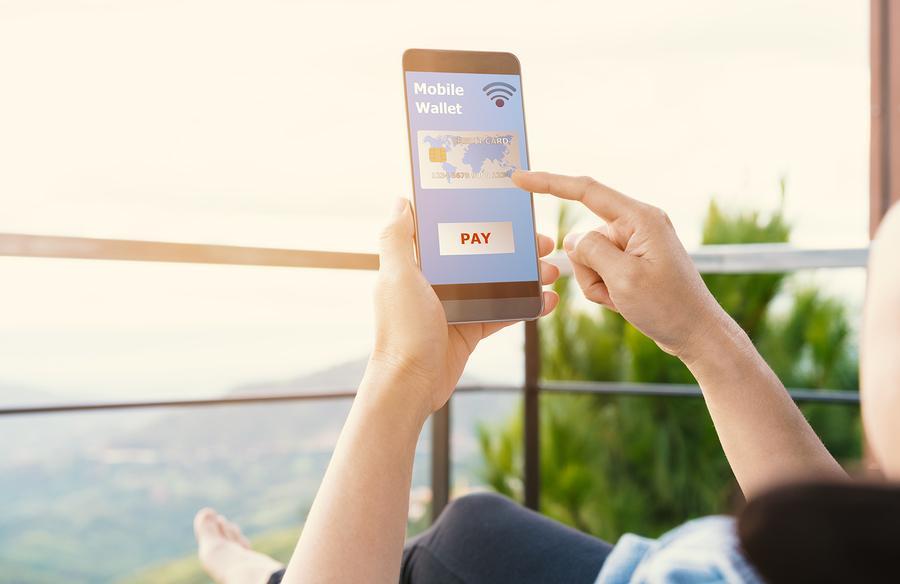 This spring has seen a huge shift in how people buy in response to isolation orders and uncertainty. Consumers are shifting what, when, and how they're buying, moving to bulk purchases and online shopping. Ecommerce is growing even as the opportunity to purchase in-store is becoming less and less available. Everything is fair game, from antibacterial products to medicines to food for pantries.
It's the perfect time for ecommerce businesses to step up to the plate to fulfill customer needs. It's also the time where poor ecommerce practices will come to light and impact your ability to provide necessary products to your customers. Take the time now to uncover poor practices in your ecommerce stream to enable your business to continue serving customers now and build up for a healthier future.
Friction in the Checkout Funnel
More than ever, consumers are looking for a quick and easy checkout process, especially from a mobile device. Over half of ecommerce visitors are searching on a mobile device, but considerably fewer result in sales. If purchasing from your site on any device—but especially mobile—has snags, you risk losing sales and repeat customers. Things to look for when uncovering friction include:
Customer behavior: Do you know what changes have a positive or negative effect on your buyers' behaviors? Be sure to test both mobile and desktop experiences.
How many steps are involved: A lengthy or convoluted checkout process can cause impatient customers to bounce from your site.
Alternative payment methods: Offering PayPal Checkout, Venmo, and other easy pay options can result in a higher conversion rate.
Optimize for mobile: Is your site dynamic and adaptable to multiple screen sizes? Compact fields can minimize necessary scrolling.
Guest checkout: Enable options for shoppers to check out without having to first create a user account on your site.
Sales Tax Management
Failure to properly file sales tax on time can result in a range of consequences from fees to jail time. Make sure you know where you have sales tax nexus, what products or services are (and are not) subject to sales tax, register for your sales tax permit, and set up all necessary tax calculations so customers can see their estimated total before checking out. You'll also need to ensure you report sales tax collected by state; automated solutions can help keep you compliant with filing and reporting.
Easy Payment Processing
Beyond friction in your checkout process, having complex checkout processes can result in up to a 40 percent cart abandonment. Complexity is often due to the payment provider and processor. Automated payment processing can simplify the process and give shoppers easy ways to buy what they want from any device. Secure shopping experiences can also encourage purchasing and payment; checkout processes that require too much information input or don't appear secure can result in cart abandonment.
Offer Credit and/or Payment Options
Many brick and mortar stores ease the burden of larger purchases by offering in-store financing or credit options. Adding point-of-sale financing can increase cart conversion rates and minimize abandonment due to sticker shock. Provide upfront, clear payment solutions that customers can choose if paying in full is not within their current budget. Integrating with mobile payment apps such as Apple Pay and Amazon Pay can also smooth out the buying experience and offer credit to your customers without you needing to manage account sign-up, fee management, or credit checks.
Seamless Omnichannel Experience
Ecommerce isn't the only option in these unprecedented times. Many stores have been offering buy online/pick up in-store with curbside pickup. Keeping a seamless, personalized omnichannel experience is important to a smooth ecommerce process. Ensure your customer profiles capture not only ecommerce purchases, but any curbside or in-store pickups, as well, to give you the holistic view of your customer. Fulfilling purchases in different physical locations—such as store versus warehouse direct ship—can wreak havoc on inventory if you don't have the capability to synchronize information. Maintain a robust inventory management system that can scale to accommodate online and in-person purchases. Finally, consolidate payment options to ensure they are unified between ecommerce and brick-and-mortar.
Improve With Integration
Now more than ever, ecommerce can come to the forefront as an important player in keeping the economy moving forward and providing consumers with necessary items. You can start reducing friction in your ecommerce processes with a simple yet powerful integration tool, IN-SYNCH® Sage 100cloud integration by ROI Consulting. With the ability to connect your Sage 100 ERP to warehouse management, ecommerce platforms, third-party carts, 3PLs, and more, your ecommerce experience can be smoother than ever, for your business and for your customers. Lightning fast bi-directional secure data syncs mean inventory is always updated, custom information can display for logged-in customers, and taxes can sync to accurately reflect based on the purchaser's zip code.
There's no time to lose in improving your ecommerce purchasing process. Contact an ROI integration expert now to get started.