By Ruth Richter • December 09, 2020
Blog
|
10 Amazing Enterprise eCommerce Platform Features You Should Know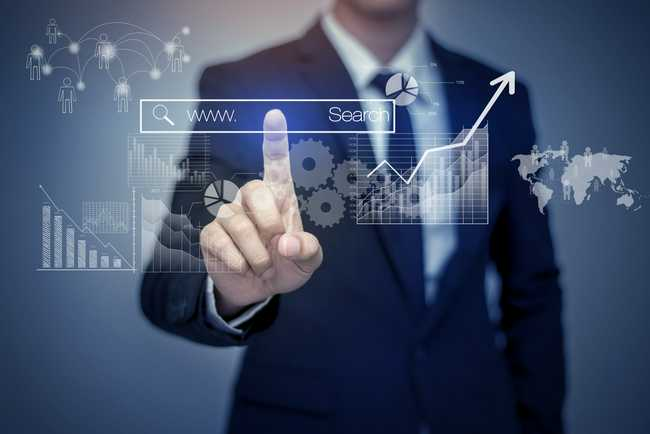 Online shopping is one of the largest industries in the world. In 2019, online retail sales amounted to $3.53 trillion.
With the current surge in remote work and social distancing, people shop online now, more than ever.
It's no secret that if businesses want to compete, they must have an online presence. New and old businesses have already begun adapting to the new way of doing things.
There are some considerations for setting up your online store. Different platforms have different features. To understand which eCommerce platform suits your needs best, you have to know what the options are.
That's why we're going to outline what an eCommerce platform is and what enterprise eCommerce platform features exist.
What Is an eCommerce Platform?
eCommerce is short for electronic commerce. eCommerce is any purchase made over the internet. This includes online stores, paid online services, or even online bill payments.
eCommerce is only defined in such broad terms because it encompasses so many industries and online purchases. The retail industry is the most prominent user of eCommerce. In fact, the retail fashion industry makes up the majority of online purchases.
An enterprise eCommerce platform makes up the foundation of what the online store is built on. The platform simulates an in-person shopping experience without users having to leave their homes or look up from their screen.
eCommerce platforms provide ways for customers to shop, hold onto items, and make payments. Some platforms provide even more features for businesses to keep track of customer experience.
Types of eCommerce Platforms
The most obvious type of platform is the online retail store. These eCommerce platforms mirror the typical in-store experience. Most of these kinds of stores cater to B2C (business to consumer) commerce.
Another kind of eCommerce platform is the marketplace model. These online marketplaces consist of several smaller vendors. Some examples of eCommerce marketplaces are Amazon, Etsy, or Alibaba. These platforms cater to B2C and B2B (business to business) commerce.
The third type of platform is the electronic auction. This is where consumers bid on items or services like they would at an in-person auction. A prominent example of this is eBay.
Most retail and other eCommerce websites use SaaS (software as a service) platforms to host, create, and backup their sales platform. These are a popular option because businesses don't have to download software or provide hosting. SaaS eCommerce platform providers also supply technical support. All users need is a computer to sign into their sales portal.
Top 10 Enterprise eCommerce Platform Features
Many companies supply SaaS eCommerce platforms. The top three suppliers are Shopify Plus, 3dcart Enterprise, and BigCommerce. Each of these SaaS companies provides features for businesses to choose from and customize their consumers' experiences.
1. Easy to Integrate With CRM Software
CRM (customer relationship management) software is an essential part of an eCommerce website. If your eCommerce platform does not sync well with your CRM software, you risk getting inaccurate data about your customers.
Every business knows the importance of getting the most accurate customer information. So, make sure your eCommerce platform and your CRM software are compatible in that way.
2. Customizable Storefront
Your storefront needs to be unique and align with your business style. Because of that, your eCommerce platform should allow you to customize the theme and layout of the website.
Many eCommerce platforms offer add-ons that make customization even easier. If that's something you need, which it is, then it's a feature to look for.
3. Seamless Multi-platform Shopping
Today, consumers shop on a variety of platforms. Your eCommerce site needs to be compatible with mobile devices, laptops, desktop computers, and even smartwatches. With mobile devices, you have to make sure your eCommerce platform keeps up with software updates and new kinds of devices.
4. In-Store to Online Transactions
Stores that have brick and mortar storefronts often have a separate inventory for online and in-store. To ensure the best customer service in-store, give employees the option to easily order and ship products to the customer or the store.
5. Personalized Customer Experience
Customers are more likely to buy from your online store again if they find personalized content. This consists of suggested products for them, email marketing, or any other form of customization.
6. Fast Page Loading
If a page on your eCommerce site does not load quickly, customers will move on to another website. Having good load speeds makes a better customer experience and encourages customers to return to your store.
7. Order Management
eCommerce platforms allow you to keep track of inventory and order information. When customers can see inventory information, they won't order something that's out of stock. Also, customers want to track their order and see its progress.
Featuring order management on your eCommerce platform makes your store look trustworthy, which assures customers that their purchase is in safe hands.
8. Simple Deployment
The last thing you want to do is spend days trying to figure out how to set up an eCommerce platform. Platforms should be simple to use and set up. If you can't use it right after purchase, then it might be too complicated of a system.
9. Good Security
Make sure the eCommerce platform you use provides tight security. Retail websites are at a high risk of hacking. Good security is essential to protect your assets and the assets of your customers.
Cloud hosting is more secure than a single hosting point. Broken up information is much more difficult to access than information stored in a single point.
10. Maintenance and Support
Finally, most SaaS eCommerce platforms provide technical support. Before purchasing a service, make sure their maintenance and support are easy to access and quick to deploy.
Of course, these are only a few important features to look for in an eCommerce platform. The features you need mostly depend on your business goals and customer base.
Choosing and Integrating the Right eCommerce Platform
Choosing an eCommerce platform is an important step for setting up your online services. Once you've chosen your platform, integration with your ERP is an important next step.
ROI provides Sage 100 integration with any platform, marketplace or online auction site. Learn more about our 3dcart integrations to Sage 100.
Author's Bio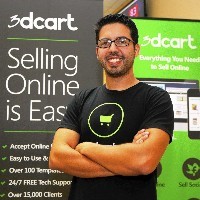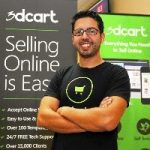 Jimmy Rodriguez is the COO and co-founder of 3dcart, an ecommerce software to build SEO-friendly online stores. He's dedicated to helping internet retailers succeed online by developing digital marketing strategies and optimized shopping experiences that drive conversions and improve business performance.