By Ruth Richter • November 04, 2020
BigCommerce
|
Is BigCommerce the Right Online Sales Platform for You?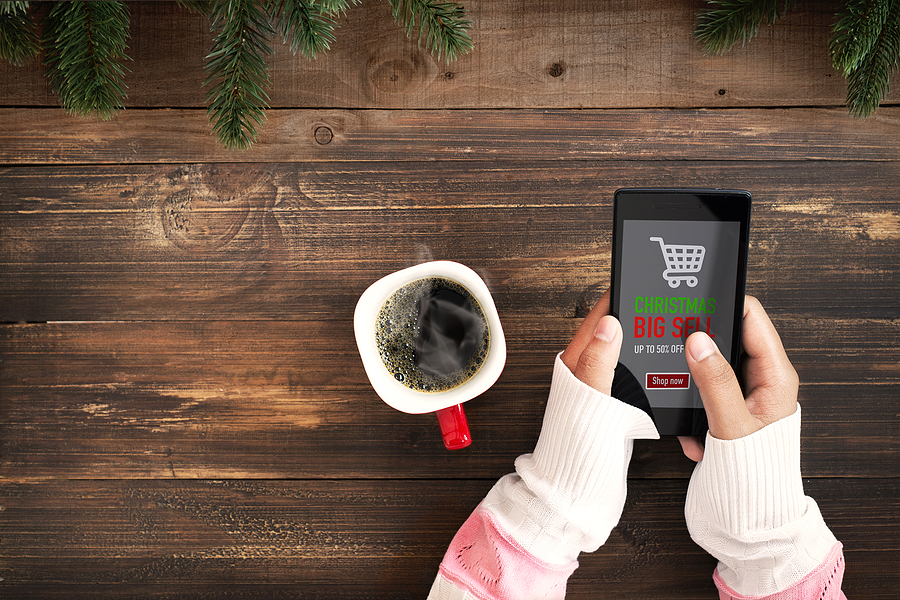 There's no doubt that how consumers shop in 2020 has changed dramatically. In fact, according to DigitalCommerce360, 36 percent of surveyed consumers now shop online weekly, and nearly a third say they now shop more online than in-person.
If you're an e-commerce retailer, that's good news. But if you're just getting started with e-commerce, that might feel a bit intimidating. With so much competition for online retail, how can you be sure to stand out from the crowd?
A lot starts with having the right e-commerce platform. From scalability to SEO to built-in features that make your products shine on a screen, an e-commerce platform can certainly help boost your business. One of the top e-commerce platforms businesses are using is BigCommerce. Why? Let's take a look.
Scalability to Grow With Your Business
E-commerce platforms all have a similar premise: They let users set up a store, add products, and ideally make money via online sales. But it's in the details that the differences lie. For the BigCommerce platform, this specialized, user-friendly, e-commerce builder is specifically designed to help retailers sell online via a plethora of built-in features, data tools, and more. BigCommerce fuels growth by leveraging the capabilities of enterprise-size e-commerce, but without the complexity or cost. E-commerce businesses can ramp up fast with BigCommerce and be selling online in no time with this user-friendly e-commerce platform.
While BigCommerce is especially suited for fast-growing and large businesses, that shouldn't deter smaller startups from exploring the e-commerce platform solution. On the contrary, BigCommerce is a platform that a smaller e-commerce retailer will not likely outgrow for a long time, which is especially good because the platform can promote an average growth of 28 percent for its clients, year over year.
BigCommerce also provides a wide range of built-in marketing tools and analytics to help e-commerce retailers grow. While other platforms require third-party analytics or add-on tools, BigCommerce features its own marketing and analytics enablement that provide data-driven business insights to improve conversion rates. This is especially valuable now, as consumers report that sales and deals are the most valuable communications from brands right now. The ability to send marketing messages on how your business can help your customers could be more invaluable than ever.
Expand Accessibility With SEO and Mobile Optimization
With so many businesses adding e-commerce options in 2020, the competitive space is more crowded than ever. This means that e-commerce businesses have to work even harder to be successful, which starts with ensuring the right customers can find the online store. BigCommerce is programmed to optimize its e-commerce stores to meet the ever-changing algorithms of search engines with the most up-to-date SEO practices.
BigCommerce also expands e-commerce accessibility with mobile optimization, providing themes and templates for building a mobile-friendly site. Poorly optimized mobile pages result in nearly three quarters of shopping cart abandonment; when approximately 32 percent of consumers are using their mobile devices to shop, having a mobile-friendly site is an important key to e-commerce success.
Extensive Integration Requires Only One Solution
BigCommerce itself comes with a multitude of tools and templates to help e-commerce retailers be successful, but it's not just the online selling part that builds an e-commerce business. It's the fulfillment, shipping, returns, third-party carts, and more.
Fortunately, there's a solution for your BigCommerce integration needs. With IN-SYNCH Sage 100 and 100cloud integration by ROI, BigCommerce can be connected to Sage 100 ERP. With bi-directional, lightning fast data exchange, IN-SYNCH helps keep BigCommerce online retail stores up to date with the latest pricing and inventory availability on the front, while coordinating information for shipping, tracking, fulfillment, and even returns on the back end. IN-SYNCH is also versatile enough to manage process automation, including intercompany transactions and tokenized credit card integration.
E-commerce can seem complex, but with BigCommerce and an IN-SYNCH integration to Sage 100cloud, selling online becomes a smooth journey to profit and success. Connect your BigCommerce platform today with help from an ROI integrations expert.