By Ruth Richter • November 18, 2020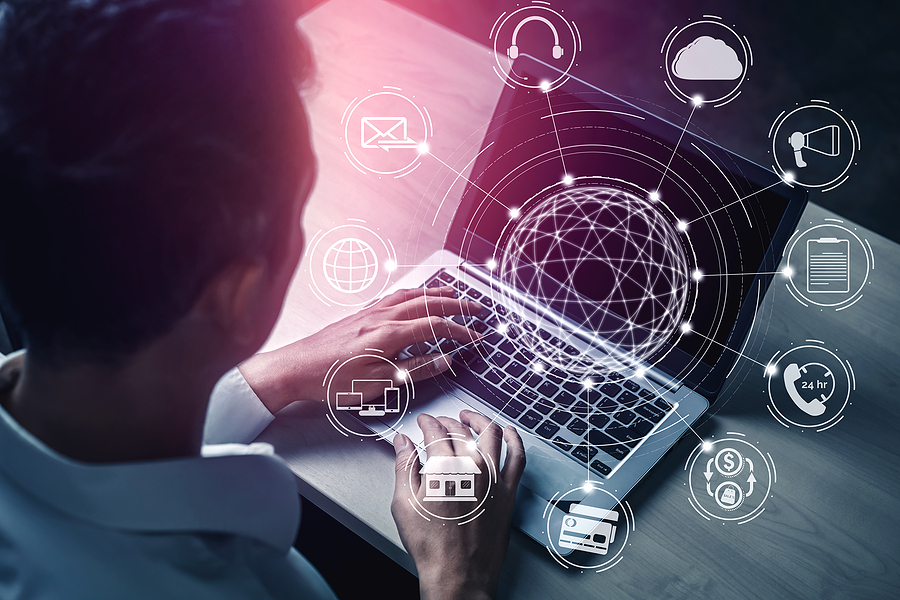 Launching a successful e-commerce store takes more than one might initially think. Not only is there the new design and updated content that needs to be created and approved by the marketing department, finance has an important role with adding the e-commerce back-end. There are multiple processes related to recreating the company's sales process for online selling, including the e-commerce storefront, payment processing, catalog, fulfillment, shipping, product information, pricing and reviews, customer feedback, and the list goes on.
Many businesses choose to launch an integrated e-commerce platform to eliminate the need for manual data entry/sharing with the business CRM and/or ERP platform. This completes the automated processes and data sets to create a one-stop solution for the seller and a more positive experience for the customer. While some businesses add integration post-launch, some have launched integrated e-commerce stores at the outset and reaped considerable benefits.
At ROI, we recognized the business of creating e-commerce platforms takes a high-level of genius that includes platform expertise, website design and development talent and project management abilities. We found these qualities in the digital agency Inverse Paradox, who has the credit of creating e-commerce websites which ROI has integrated for the following customers.
Migali

With more than 500 dealers nationwide, multiple warehouses, and service techs all across the U.S. and Canada, Migali provides high-quality refrigeration and cooking equipment that foodservice dealers can rely on. Originally started post-WWII in a garage in South Philadelphia, Migali grew from making front door kick plates to hood systems and custom stainless kitchen cabinetry before moving to the forefront of developing standardized refrigeration equipment for the hotel and foodservice industry. The company is now internationally recognized as a commercial refrigeration manufacturer, distributing products worldwide.
Distributors and end users alike can purchase high-quality items directly from the Migali website, proudly built with Magento 2x by Inverse Paradox and integrated to Sage 100cloud using IN-SYNCH by ROI. IN-SYNCH automatically updates both inventory and order data from the integrated e-commerce platform with inventory and sales systems, so both sellers and consumers can be confident that necessary products and parts will not be undersold.
Dewey's Bakery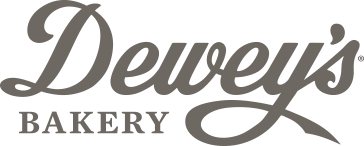 Since 1930, Dewey's has provided delicious treats for every occasion, featuring more than 300 delicious ice cream flavors as well as sorbets, gelatos, and cakes. Every treat is baked with care and reflects popular and beloved local North Carolina flavors that celebrate life and enjoyment.
Dewey's recently replatformed to the Magento 2x e-commerce platform. Having previous experience with IN-SYNCH integration to their Sage accounting software, the Dewey's team wanted to make sure that continued. Provider Inverse Paradox worked together with ROI to maintain a streamlined sales and ordering process. Dewey's integrated e-commerce platform continues to feature a simple process on the front end for customers, as well as a portal where customers can review their accounts, including past orders and current order status.
SuperMoss
Whether a professional or a hobbyist, gardeners know the importance of having the right materials available to create beautiful projects. California-based SuperMoss offers sustainably procured non-toxic gardening materials, starting with its namesake—moss—all the way to sand, gravel, birdhouses, and even moss baskets in varying shapes and sizes. Many independent garden centers and small craft store chains partner with SuperMoss due to their distinctive offerings and excellent customer experience.
Launching a new e-commerce store had to maintain that success, so the SuperMoss team turned to e-commerce digital agency Inverse Paradox to build their WooCommerce site, while simultaneously working with ROI for custom integration via the IN-SYNCH® Sage 100 and 100 cloud integration solution. The tight integration between systems ensures accurate inventory to supply customers, from old favorites to new introductions.
Boost Your E-Commerce Presence
There's no doubt that each one of these e-commerce sites is beautiful and easy to navigate. But what makes them truly stand out as leading e-commerce businesses is the turnkey solution for connection and integration: IN-SYNCH. Real-time data synchronization connects to any third-party system, integrating e-commerce platforms with Sage 100 ERPs, third-party carts, databases, custom sites, and more.
If your e-commerce solution isn't doing everything you hoped, perhaps it's time to look at e-commerce platform integration and process automation to drive more strategic success. See how easy it can be to integrate all of your e-commerce solutions. Talk to an integrations expert now.