By Ruth Richter • February 17, 2021
Blog
|
Why You Should Consider Social Buying in 2021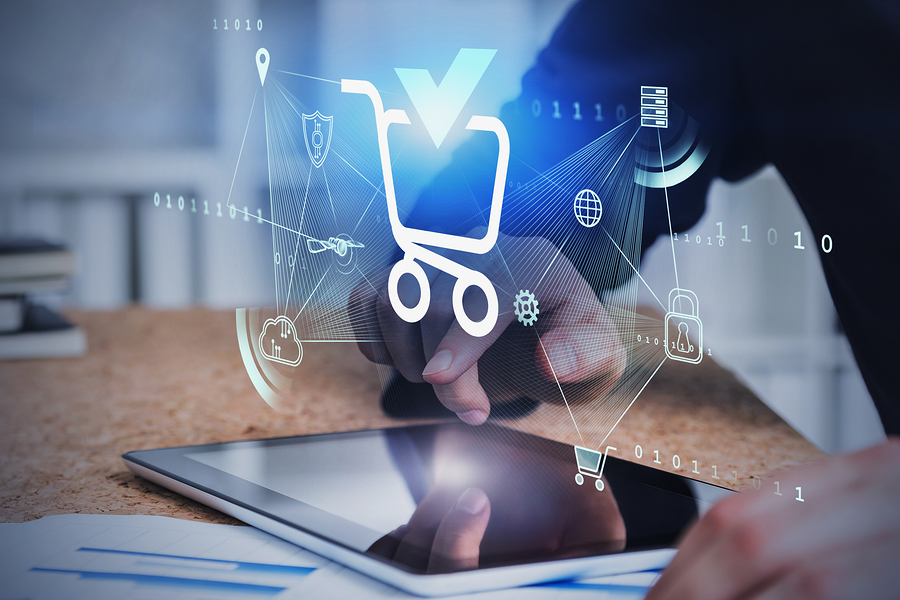 Social media is used by seven out of ten Americans, and by close to half of the global population. In the US, social media users spend an average of two hours and three minutes on social media every day. And, social media channels welcome more than one million new users every single day.
So, it stands to reason that e-commerce marketers would begin looking to social media as a way to leverage selling opportunities, and social platforms are rising to the call with in-app purchase capabilities of their own. Welcome to social buying.
What is Social Buying?
One of the first to start social buying was Instagram when they released an in-app checkout function back in March 2018, allowing brands to tag up to five products in a post. Users clicked on the tags to see additional information about the product, such as a dedicated product image, description, and price. From there, users could purchase the item directly in Instagram, or add it to a shopping cart on the brand's e-commerce website.
What social buying does is help shorten the customer journey by making the checkout process frictionless and instantaneous from seeing the Instagram post, for example, to checking out in a matter of seconds.
How Social Media Influences Purchase Decisions
Social media itself has long influenced its users' purchasing patterns. According to GlobalWebIndex, more than half of social media users will use their social channels to research products. Nearly three quarters are more likely to purchase products and services based on social media referrals. Social media has changed the way businesses promote products, providing new ways to advertise. But that's not the only way social media impacts customers' buying decisions:
Social media shortens the customer journey. A process that used to take days or weeks between seeing the product advertised and having the opportunity to purchase in-store has shortened to mere minutes. Users see a product, click the link, and buy. There's no need to wait for a store to open, or even take the drive time to get there. Users can also check hashtags and comments for reviews that may influence their decision.
Social media provides social proof. Personal reviews and recommendations are deeply influential for customers, whether positive or negative. Forbes reports that 81 percent of consumers' purchasing choices are influenced by friends' social posts.
Social influencers have power over buying decisions. Social influencers can also impact a shopper's decision whether or not to buy. These individuals have large, loyal audiences, and their opinions are often seen as even more trustworthy, despite being strangers.
TikTok Joins Social Buying
Now, the newest channel in the social crowd—TikTok—is joining the brand awareness and social buying trend. With more than 800 million active users worldwide and an algorithm that is especially geared toward niche and specific products based on a feed curated from interests, TikTok makes it easier to find new followers and push content to the right potential audience.
During 2020's holiday shopping season, TikTok partnered with Walmart to allow users to shop live in the app during a showcase of videos that featured closet tours, dance offs, living room runway shows, and more. While this was a new partnership for TikTok and Walmart, Alibaba has been running similar social buying partnerships in China for some time. The event was seen by many as a strategic move to target the younger generation and was earmarked as a space to watch for the future.
Looking into Social Buying for Your E-Commerce Plan
While social media was not originally intended as a selling platform, there's no denying the value it provides to consumers in the form of influencers and reviews. Now, with the integrated capability to offer product purchases directly on your brand's social channel, e-commerce retailers who are looking to grow their brands in 2021 and follow the latest trends would be wise to investigate adding social buying to their e-commerce strategy.
E-commerce has been a saving grace for many companies in the past 12 months, but with more and more businesses offering online shopping, it's becoming more difficult to stand out from the competition. Leveraging social buying, reviews, and influencers in 2021 is a trend to look into.
About ROI and IN-SYNCH for Sage 100
ROI's customers want to maximize their e-commerce platforms and we are constantly noting new trends to share in our weekly blog. Our customers benefit from real-time data synchronization with any third-party system, including e-commerce sites, third-party carts, databases, Sage ERP, and more with IN-SYNCH® Sage 100 integration. This lightning fast, bi-directional integration solution can be instrumental in setting the groundwork for taking advantage of 2021 e-commerce trends, as well as whatever the future holds.