By Ruth Richter • December 16, 2020
Blog
|
What Does 2020 Have in Store for E-Commerce Year-End?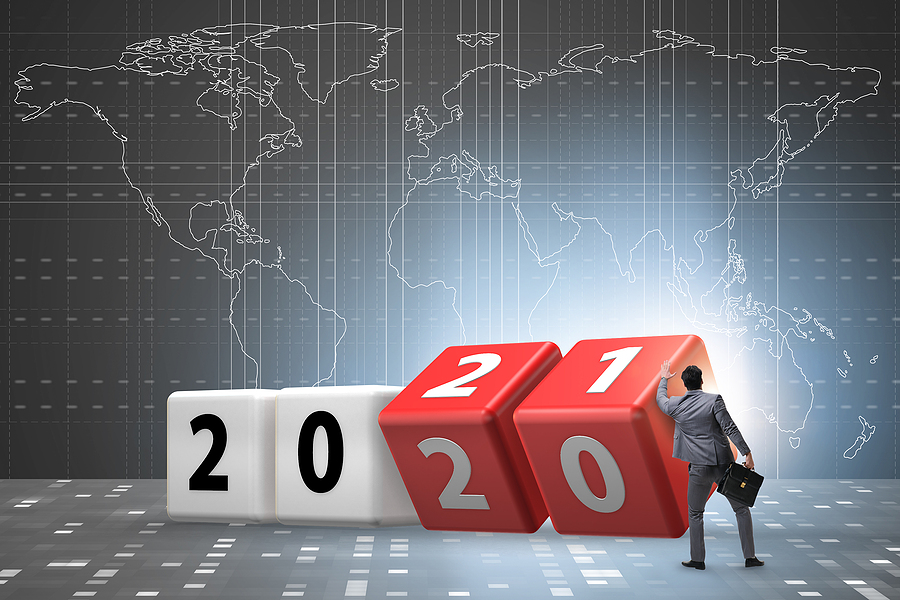 For many in e-commerce, this year has managed to seem like both the longest and shortest year. Multiple unexpected challenges coupled with uncertainty of when things will get back to "normal" have made for many long days and late nights. On the other hand, keeping up with demands and compensating for loss of sales from brick-and-mortar stores has put many into overdrive, working fast and causing the weeks to fall off the calendar at an alarming pace.
The breakneck pace of work in 2020 is unsustainable, and many will risk burnout heading into 2021. But with careful preparation, e-commerce businesses can work through year-end successfully and position themselves to manage whatever 2021 may hold.
Finish Strong and Start Fast
Year-end doesn't only apply to financials and accounting in e-commerce. While it's important to close the books, these other 2020 year-end e-commerce prep actions for inventory, analytics, revenue, budget, and taxes can help an e-commerce business set up strong for the new year.
Inventory: It's important to know what you have, what it's worth, and how much you'll need to keep on hand over the next 12 months. First, perform a full stock inventory, counting new inventory that is on order but perhaps not arrived, and leaving out items that have been sold but not shipped. Reconcile physical counts with what warehouse management systems show. Put accurate value to your inventory. And finally, look for areas to improve inventory management in 2021, whether that's an upgrade to your inventory management solution itself, or adding automation to speed up the task.
Analytics: It's fair to say that no one expected the turns that 2020 would take when they were planning metrics and goals in 2019. Still, take time to review what you've been tracking this year and ensure those metrics are still valid and important. This is a good time to retire metrics that aren't giving accurate pictures, add new metrics that will help achieve the goals you've set for 2021, and set the timeframe for tracking: daily, weekly, monthly, and so on.
Taxes: Of course it's important to keep accounting and bookkeeping up to date and submit all required paperwork to the government for tax purposes. While closing out 2020 year-end for e-commerce and prepping for 2021, make a note of all applicable tax deadlines and set plans in motion to ensure all necessary information is collected from various data sources to meet those reporting deadlines. Smaller e-commerce retailers may want to consider hiring an outside accountant or tax preparer, while larger businesses may choose to rely on internal finance and accounting teams.
Goals and Budgeting: Dream big, but set realistic goals for business revenue. After all, whatever is set as a goal must be achieved by marketing strategies, paid for with an allotted budget, and proven via the appropriate metrics. Some goals may require new equipment or technology in order to achieve; make sure those needs are accounted for when calculating the 2021 budget.
Integration Can Boost Business for 2021
While many businesses entered 2020 with high hopes, the reality of the year has shifted a lot of focus onto e-commerce, a spotlight that will likely continue well into 2021. We may close out 2020 from a reporting and planning perspective, but its impact will continue to be felt.
Make sure you have access to the right data for successful year-end in 2020 and preparation for 2021 with IN-SYNCH® Sage 100 and 100cloud integration by ROI. In the midst of the complexities of the past many months, IN-SYNCH can help simplify business by maximizing your accounting software investment using integration and customization. Get real-time data on inventory, shipping status, customer buying patterns, and so much more. If a solution has data, IN-SYNCH can connect and integrate.
Talk to one of our integration experts now to see how adding IN-SYNCH to your e-commerce technology stack can help you be successful in 2021 while saving you both time and money in the future.