By Ruth Richter • May 12, 2021
Blog
|
Three Reasons to Consider Integrating ERP, CRM, and E-Commerce Platforms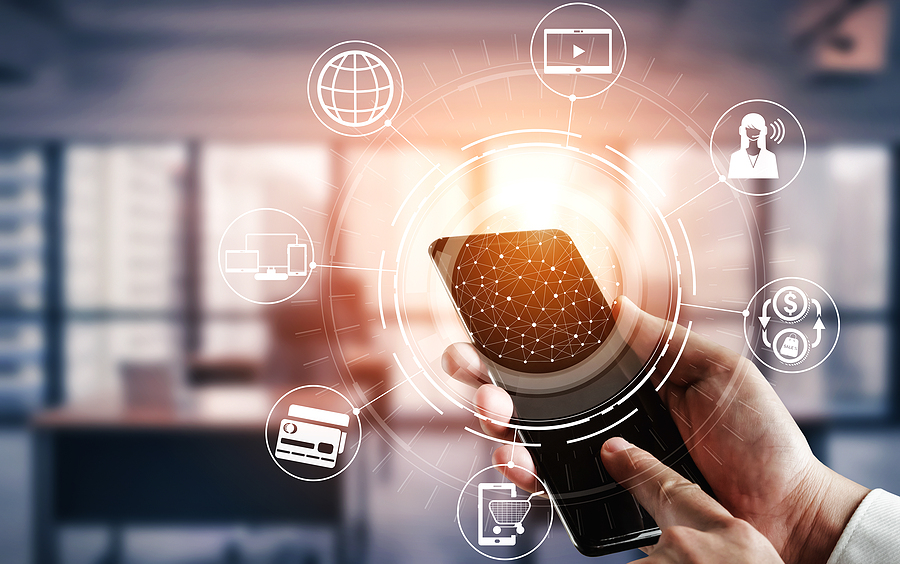 Online retailers know how important accurate and complete data is when it comes to every single aspect of their business. From customer experience to order fulfillment, inventory and so much more, integration of small and mid-size businesses' ERPs, CRMs, and e-commerce platforms can help paint a clear picture of their data which ultimately leads to better decision making. Connecting your various channels will certainly help build efficiency in your online business and provide a better experience for clients and employees. Consider the following for your ERP, CRM, and e-commerce platform integration:
Integration Helps Keep Up With Demands
Integrating your company's e-commerce platform with your ERP and/or CRM is a crucial step in keeping up with increasing demand for digital shopping. Having all your data in one place enables your business to focus on fulfilling new orders and customer requests without being slowed down by incomplete or inaccessible data. Integrated information allows for your teams to access accurate and complete information for current or potential customers in real-time, without delay or doubt.
Improve Data Accuracy
Without seeing the complete and up-to-date picture of your data, making informed decisions for your business becomes incredibly difficult. When data such as customer contact information, inventory counts, and any other records are stored in various silos and databases, it becomes a challenge to know what data is accurate and what isn't. Multiple systems mean redundancies, manual entry (which is prone to human error and time wasted), and missing information. Integration of your ERP, CRM, and e-commerce platforms allows your business to not only capture data but integrate it to create a complete and correct visualization of your data.
Automate Tasks to Improve Efficiency and Reduce Errors
If you're already using an ERP, CRM, and/or e-commerce platform, then you're well versed in the tasks that can be automated to save time and reduce human error—tasks such as sales orders, information management, customer service, inventory management, finances, and much more—but what if you could take that automation to another level? When your ERP, CRM, and e-commerce platforms are integrated, every aspect of your business is controlled from a single, real-time, and easy-to-use application. Existing as well as incoming data is streamlined so your teams can access the information they need without having to interfere with other departments. Data is gathered automatically from both internal and external sources and centralized, thus reducing time spent searching for and validating data from multiple places.
What Do We Mean by Integration?
ROI's integration solution is real-time data synchronization with any third-party system. We can accommodate customers using just about any version of Sage 100 and its predecessors. IN-SYNCH® for Sage 100 is a flexible tool that can be used for multiple types of integration needs—from just the basics to complex, customized systems. Sage 100 ERP and your third-party system—whether e-commerce shopping cart, CRM database, or warehouse management system—are provided with automatic, real-time changes and updates as they occur.