By Ruth Richter • July 20, 2022
Blog
|
Three Hot Companies Who Are Helping to Cool Things Down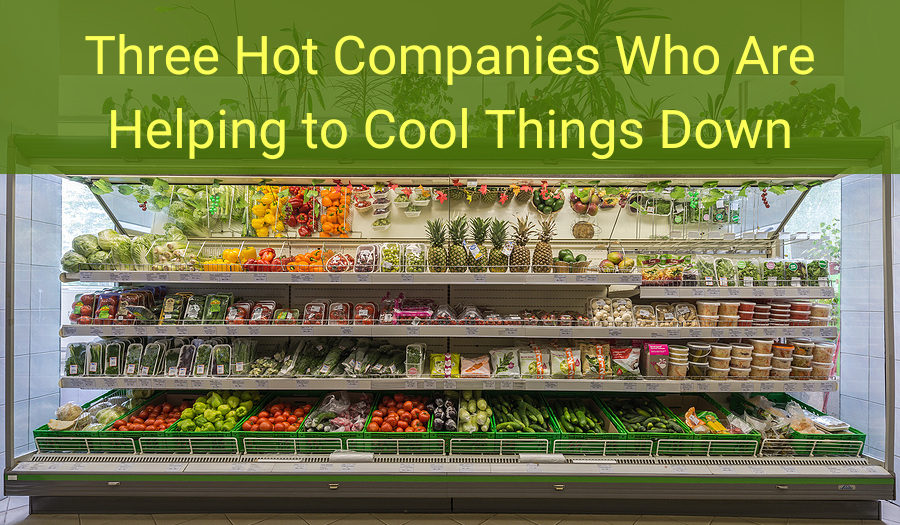 This summer has certainly pushed the envelope with high temperatures. Luckily, there are many ways to deal with the consequences of such hot temperatures like backyard pools, top-of-the-line A/C units and having your favorite brand of popsicles on hand. One area that might not come to mind, however, are the appliances and refrigeration systems that keep our food, drinks, and other perishables protected—the equipment which helps our grocery stores, restaurants, and personal kitchens function properly and efficiently.
We'd like to highlight a few of these companies who not only provide top-of-the-line products and service, but also set themselves apart from the rest by working with ROI behind the scenes to integrate, streamline, and automate their critical data so their clients have a seamless shopping experience.
Killion Industries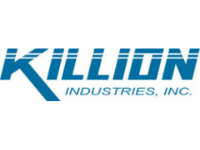 Killion Industries, Inc. has been a leading source for innovative quality checkout systems, produce fixtures, and store fixtures for over 30 years. Their products include fixtures for check stands, customized refrigeration, produce and floral display cases, and more. Their facilities, coupled with state-of-the-art equipment and quality artisanship, generate new opportunities as well as continue partnerships with many of the world's top retailers across numerous retail formats. It is also important to them to be an environmentally friendly manufacturer.
They help design packages which allow their customers to quickly pursue their store opening goals by providing a turnkey approach with a single point of contact to streamline the process from design through delivery. Killion has been able to take the same approach with their data. By integrating their systems with Sage 100 using ROI's application, IN-SYNCH®, Killion's beautiful e-commerce webstore is easy to navigate and allows customers to create accounts for even quicker future shopping.
Migali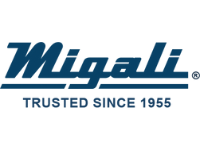 Migali Industries, Inc. has been a leading manufacturer for commercial foodservice equipment for 60 years. Shortly after WWII, Bruno Migali began the B.E. Migali corporation in a rented garage located in South Philadelphia. He originally manufactured metal kick-plates for the front doors of many Philadelphia row homes. Eventually he began making hood systems, stainless worktops, and custom-made stainless kitchen cabinetry. In the early 1960s, Bruno began to see the enormous need for standardized refrigeration equipment in the hotel and foodservice industry. He hired refrigeration engineers and production managers and constructed a sales force. In just a few short years, the Migali name became highly respected and admired for its superior quality and value against competing brands. Migali Industries has since grown into an internationally recognized manufacturer of commercial refrigeration equipment that distributes products worldwide.
Migali's webstore is a sleek, user-friendly site that really shows off their products. Each drop down menu gives visitors a picture of the product and the option to refine the search based on industry. With all their systems connected behind the scenes with IN-SYNCH, Migali customers can look forward to a smooth webstore purchasing process.
Eastern Marketing
Eastern Marketing Corp. sets the standard in luxury appliances: from cooktops and ovens to built-in and freestanding refrigerators, and many others in-between. They distribute top-of-the-line brands including Bertazzoni, Blomberg, Vent-A-Hood®, and XO Appliance.
Eastern Marketing started distributing appliances in 1990 but have never stopped moving forward with new fresh ideas, new design trends, and new ways to serve their customers. They have used the knowledge they've gained to streamline their operations and processes—and this includes their system connections to Sage 100 using IN-SYNCH. That's why their customers are confident in Eastern Marketing for online ordering, prompt delivery, as well as best-of-class after-sales service.
Next time you're in a grocery store and see a custom-sized floral refrigeration appliance or are at a restaurant and catch a peek at the top-of-the-line freezer in the kitchen, or ever just visit a friend's home who's recently remodeled their kitchen to run more efficiently, you might be looking at a product of one of these companies. By teaming up with ROI, they clearly have their clients and even their own teams in mind.
Stay cool out there!