By Ruth Richter • January 04, 2022
Blog
|
Should You Consider Headless eCommerce for Your Online Business?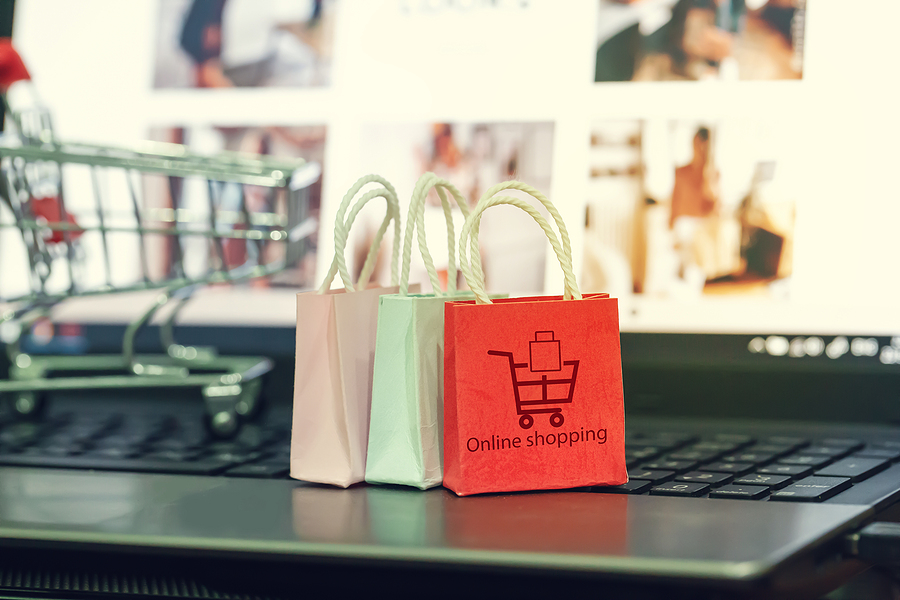 Now that the holidays are over, online businesses might take this time to review their processes and solutions as we head into the New Year. What can you be doing to meet rising customer demands? Ship faster? Improve the user experience? Save time internally?
Online retail is becoming more and more user-centric and some eCommerce platforms are adopting what's called "Headless eCommerce." What does this new buzzword mean and how can it help business owners keep up with demands? Let's take a dive into this solution that's growing in popularity and find out if it's something you might consider for your business.
First of All, What Is Headless eCommerce?
Headless eCommerce is a solution in which the front end ("the head") has been decoupled and removed, leaving the back end which can be updated and changed without affecting the front end and vice versa. In other words, it's a headless platform. This architecture gives front-end developers the ability to change the head (the user interface) without disrupting the back-end processes such as pricing, checkout, and security, leaving it to run smoothly on its own. These two ends communicate using simple APIs.
Basically, Headless eCommerce provides retailers more flexibility to create personalized experiences for their users without constraints to specific touchpoints.
Why Are Some Companies Choosing Headless eCommerce?
The online shopping experience is becoming more and more personalized, and consumers are not only becoming used to the personalized experience, but they're expecting it. Functions such as voice assistants, in-store interfaces, and digital short-cuts to user favorites are all part of the digital retail experience that companies need to be considering in order to remain competitive. This can become complicated, however, in a traditional eCommerce platform, where the front and back ends are coupled.
By making simple API calls, Headless eCommerce doesn't have the same time constraints as traditional eCommerce because a front-end presentation can be developed on its own without taking the time to modify the back-end codes and databases. Users and developers can have their own unique experiences instead of having to opt for pre-defined experiences, thus allowing for endless customizations.
What are the Benefits of Headless eCommerce?
Flexibility: Because the front and back ends work independently of one another, changes and customizations can be made easily and quickly without the constraints of a traditional platform. This is also true for the ability to support new technologies when they arise.
Experience: Developers have more control over the look and feel of the customer experience, so there's more room for customization and personalization.
Updates: Because the front and back end are decoupled, Headless eCommerce allows you to install updates more quickly than traditional eCommerce because you can run updates on the systems that need it—not everything all at once, every time.
Integrations: Headless eCommerce solutions run on simple APIs, so this allows for easier integrations and communication between systems.
Which Platforms Support Headless eCommerce?
At ROI, we integrate many popular eCommerce solutions that support Headless eCommerce including, Magento, Shopify, and BigCommerce. The following are links to additional information for each of those platforms.
Magento: Read Magento's Guide to "The Headless Commerce Primer for Growing Merchants" to learn about their entry-level introduction to the basic mechanics and business benefits underlying API-based eCommerce architecture.
BigCommerce: Find out more about Headless eCommerce with BigCommerce's White Paper.
Should I Consider Headless eCommerce for My Online Store?
As with any changes, business owners should start by understanding their customer base before adopting new solutions. The benefits of Headless eCommerce are indeed vast and seem to be the way that online retail is moving in the coming years. There can, however, be downsides which primarily take the form of cost constraints. Because there is so much flexibility and ability to modify features on both the front and back end separately, heavy investments in developers with experience might not be cost effective. Additionally, because the marketing on the front end is independent, there could be issues with the marketing team needing extra time and/or support to develop the public interface.
Because we have experience integrating over 20 popular shopping carts, marketplaces, and omni-channels, ROI's IN-SYNCH® solution gives you the convenience of selecting the platform with the budget and features that suit your business and integrating it quickly and efficiently. We can help you learn more about specific integrations such as Magento, Shopify, BigCommerce and more. Contact one of our experts today to discuss!