By Ruth Richter • November 11, 2021
Blog
|
Should We Move Our Sage 100 ERP to the Cloud?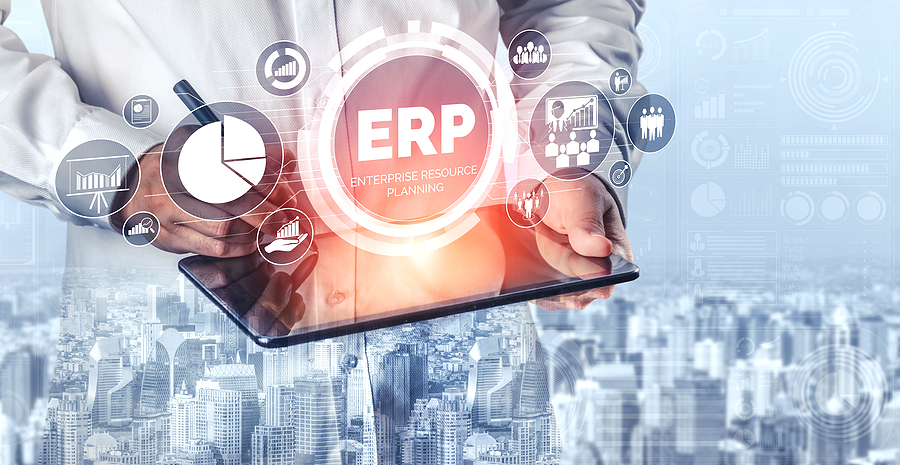 In the past several months we have noted more and more customers move away from the headaches of managing servers and infrastructure on their own and choosing a cloud hosting service for their Sage 100 applications. Our customers are expanding globally and working remotely, increasing their need to plug in, access, and provide reports for their crucial data from anywhere, anytime.
Cloud hosting for Sage 100 has been available for many years but only a small number of our customers were taking advantage of it. At the end of 2020, Sage Software rolled out the Sage Partner Cloud option and we now see more and more Sage 100 partners becoming Strategic Hosting Providers and encouraging customers to move to Sage Partner Cloud. Likewise, we also see some of the larger partners offering their own cloud hosting services.
Should you consider moving your Sage 100 ERP to the cloud? We spoke to a few of our customers to see if we could garner the top advantages as well as any lessons they've learned in the process.
Primary Advantages of Hosting ERP in the Cloud
Accessibility: The primary benefit for hosting your ERP in the cloud is to enable real-time data accessibility anytime, anywhere. Since the start of the pandemic, businesses must learn and adapt to remote work environments. Having their data in the cloud makes this possible and feasible. But even beyond the recent impact of COVID-19 restriction, remote accessibility has always been important—whether that be for remote sales offices or traveling. Having secure access to real-time information and file sharing is a huge advantage.
Cost-Effectiveness: Moving to the cloud heavily cuts down on costs to maintain servers and infrastructure. In exchange for a monthly or annual fee, businesses no longer need to be concerned with technology updates or maintaining their own hardware. Because the host provider has economies of scale, this usually results in cost savings for Sage 100 users. This option also offers versatility and scalability so that as the business grows, the ability to budget and control costs is a significant advantage.
Lessons Learned from Moving Sage 100 to the Cloud
Inflexibility: Some of the complaints we hear from clients who have moved was finding out that their hosting solution is too restrictive and can't match the needs of their company's unique situation. Sage 100 customers utilize a multitude of third-party applications, and their hosting environment needs to be able to safely allow for third-party applications to continue to be used without undue constraints.
Security: The idea of moving to the cloud might cause some concerns for data security, especially with an ERP application. We had one customer whose hosting company was taken over by ransomware, and it took several days to gain access to their Sage 100 system. Be sure to conduct reviews to be certain the hosting solution is reputable and reliable. Check to be sure the solution can stave off ransomware attacks and has a solid uptime track record. With the right hosting provider, security can be enhanced.
IN-SYNCH for Sage 100 Can Be Used in Your Hosted Cloud
Understanding what's involved in moving your Sage 100 ERP to the cloud is crucial before making any decisions. The good news for IN-SYNCH customers is the move to the cloud is very straight forward for our solution, much like the move to a new server within your organization. We see no downside for our customers to move their Sage 100 to the cloud.
At ROI, we have a deep understanding of Sage 100 and third-party API integration and can handle just about any integration needed. IN-SYNCH® Sage 100 integration by ROI keeps the information flowing from your Sage ERP to any third party you can imagine. With real-time access to changes and updates as they occur, you have access to data that can feed your scenario planning and provide necessary proof for adopting to new strategies as the economy and customer behaviors shift.
Find out exactly how proven, secure, fast, and scalable IN-SYNCH can be with your Sage 100 ERP and e-commerce platform data. Talk to one of our integration specialists now.