By Ruth Richter • May 03, 2022
Amazon
|
Sage 100 Amazon Integration Now Connected to Amazon SP-API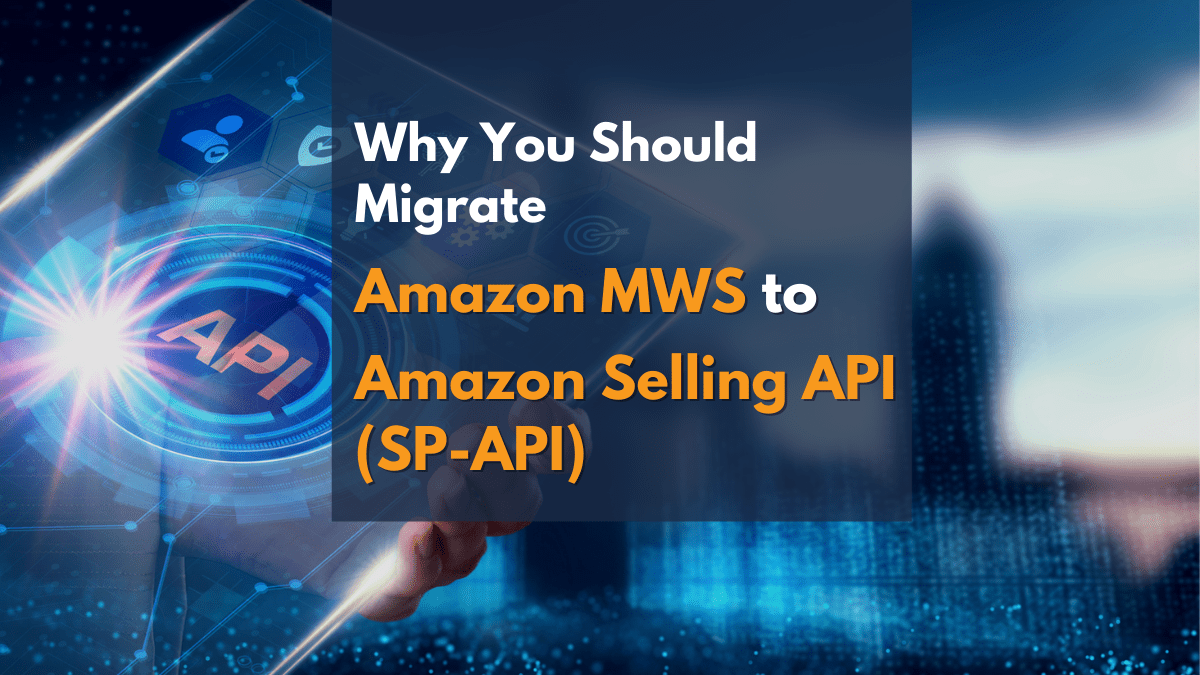 Many businesses who use Sage 100 partner with Amazon because of the unmatched access to their 300 million+ global consumers. Over the years, ROI has developed deep integrations for our customers between Amazon Marketplace and Sage 100. In the past 18-months, Amazon began the rollout of the next-generation API called Selling Partner API (SP-API)—and today, our solutions are connecting to the new API! In this blog, we will inform further on the new SP-API by Amazon and discuss our integrations that are developed and updated as new Amazon services are added or technologies are changed.
Amazon's New API
The latest change for Amazon Marketplace users is a big one. For over 15 years, sellers and vendors (and IN-SYNCH®) have been using Amazon's Marketplace Web Service (MWS) interface. Now Amazon's new Selling Partner (SP) API has rolled out to users worldwide. According to Amazon, SP-API offers more data security through built in capabilities.
APIs affect how businesses and sellers connect to everything—from order fulfillment, shipments, tracking, invoicing, payments, and more—so a change like this requires updates to other systems. On July 31, 2022, Amazon will be discontinuing support for their MWS Application Programming Interface. Because this change is not optional, sellers need to be ready to make this transition if it applies.

At ROI, we've already been working for months behind the scenes to prepare with a new Amazon SP-API connector and we are migrating our existing customers. Although the new SP-API will allow a similar integration experience as the current, there are some changes that affect existing customers who are downloading customer data and financial report information.
ROI's Deep Amazon Integrations
IN-SYNCH is used for all Marketplace sellers including Fulfilled by Merchant (FBM), Fulfilled by Amazon (FBA), and Vendor Central.
Approximately one third of Amazon sellers use FBM for some or all of their products, so it's no coincidence that our most popular integration is for customers selling on Amazon Seller Central and fulfilling their own orders. Integration points typically include:
Amazon orders to Sage 100 sales orders: Orders coming in can find an existing customer by the e-mail address, set up a new customer account, or send all orders into one Amazon customer account. All the relevant data comes in with the order so there is no additional work on your end other than to process and fulfill.
Tracking, Shipment Update, and Inventory Quantity sync to Amazon: Once the order is picked, packed, and shipped, the Amazon platform is updated with the shipment confirmation and the order is closed. Inventory quantities on hand can also be kept in sync with the accounting system.
For customers who qualify, Amazon will warehouse their goods and fulfill their orders (FBA). Every month, or sooner depending on activity, in addition to receiving the net income, Amazon will send the payments report detailing sales, returns, credits, and commission fees. Integration for FBA typically includes:
Amazon orders to Sage 100 invoices: Similar to FBM order integration except the paid orders will be coming into Sage 100 invoice data entry rather than sales order entry
Amazon Payments Report: Import for credits, sales, returns, and commissions posting, allowing for seamless reconciliation in a fraction of the time.
By invitation only, Vendor Central makes Amazon a full-time distributor of your products. Accounting for the activity can be a real pain and ROI can assist with real-time integration.
Because ROI is a Sage Gold Development Partner and has been synchronizing Amazon and Sage 100 for many years, we can accommodate customers using just about any version of Sage 100 and its predecessors. IN-SYNCH® is a flexible tool that can be used for multiple types of integration needs—from just the basics to complex, customized systems including Amazon. When Amazon, or other marketplaces and shopping carts make changes, we update our interfaces to ensure IN-SYNCH customers are always connected!
Contact our team today to learn more about our Amazon Marketplace Sage 100 integrations.