By Ruth Richter • July 18, 2023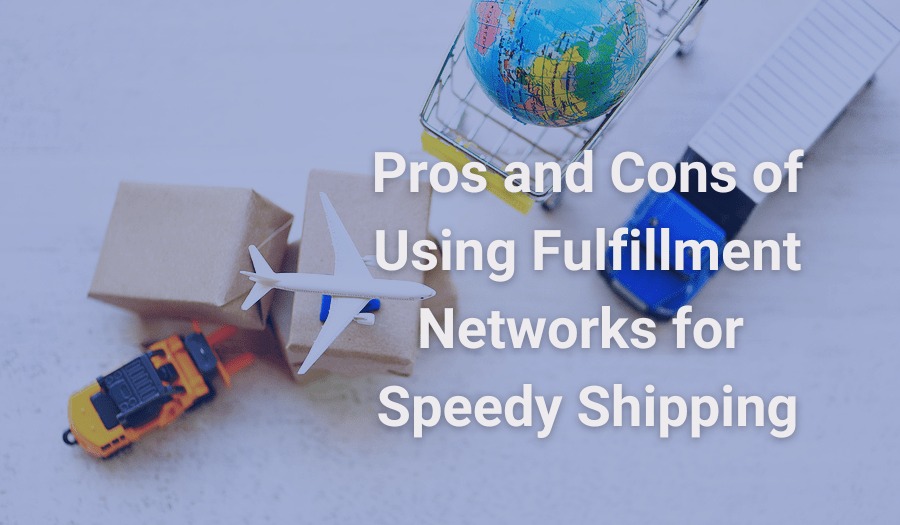 The pace of e-commerce gets faster and faster every day. Customers, used to shopping from huge online stores like Amazon, expect lightning-fast shipping times. Some will even cancel their orders if a delivery takes too long. If you're a small to mid-sized business, how do you keep up with this demand for ever-greater shipping speed?
One way that many companies provide their customers with rapid shipping is through using fulfillment networks. Fulfillment networks are managed by a third-party logistics provider (3PL) and provide inventory management, fulfillment, and shipping for your e-commerce. These networks can sometimes be tied to a specific marketplace or shopping platform. Many companies use a mix of their own warehouses and fulfillment centers along with 3PL fulfillment networks.
ROI customers most often use Fulfilled by Amazon, the Shopify Fulfillment Network, and the Walmart Fulfillment Service. Joining a fulfillment network requires submitting an application, as some fulfillment networks restrict members based on location, number of SKUs, and regulated products.
Is a fulfillment network right for your business? And how can you integrate it with your existing systems? Read on to find out.
Benefits of Fulfillment Networks
Fulfillment networks can provide a host of benefits to the companies that use them. The first and most obvious is vastly improved shipping times. 3PL companies have many resources dedicated to the shipping process, and your business can take advantage of that specialization. In addition, fulfillment networks can process returns and exchanges on your behalf. They can also easily handle receiving shipments, inventory, and multiple sales channels. Some, like Shopify, will provide real-time insights on inventory levels.
While the biggest companies can ship items the fastest, as they own their own trucks and shipping networks, even smaller companies can make a big difference in your shipping times. Shopify, for instance, uses existing shipping companies but provides real-time package tracking.
Risks of Fulfillment Networks
While fulfillment networks can greatly enhance your shipping speed and capacity, there are a few risks to be aware of. Most of these risks increase with the size of the 3PL provider, so you must balance shipping speed with other business considerations.
In the first place, with some larger 3PL providers, your company's name isn't on the box. For example, if you use Amazon as your 3PL, your customers will not see any branding from your company except on the item itself. This is a significant marketing opportunity that is lost with a large fulfillment network. However, some smaller or independent 3PL providers will allow you to customize the boxes your items arrive in with your own logo and branding.
Another issue to be aware of is that some of the larger 3PL companies actually own your customers' data. Amazon and Walmart, for example, will have full access to your customers' data like order volumes. However, with Shopify, you maintain control over your customers' data, making it a safer option for those concerned about data protection.
Integrating a 3PL Fulfillment Network
If you choose to use a fulfillment network to decrease your shipping times, you must be sure your company's software integrates seamlessly with theirs. The best way to accomplish this is through ROI's IN-SYNCH Sage 100 integration. Our fully customizable solution ensures that inventory data, order and shipping information, returns, and exchanges are all tracked in real-time, giving you visibility into every aspect of your business.
If you want to learn more about how IN-SYNCH can save your business time and money, contact our integration specialists today.