By Ruth Richter • December 29, 2020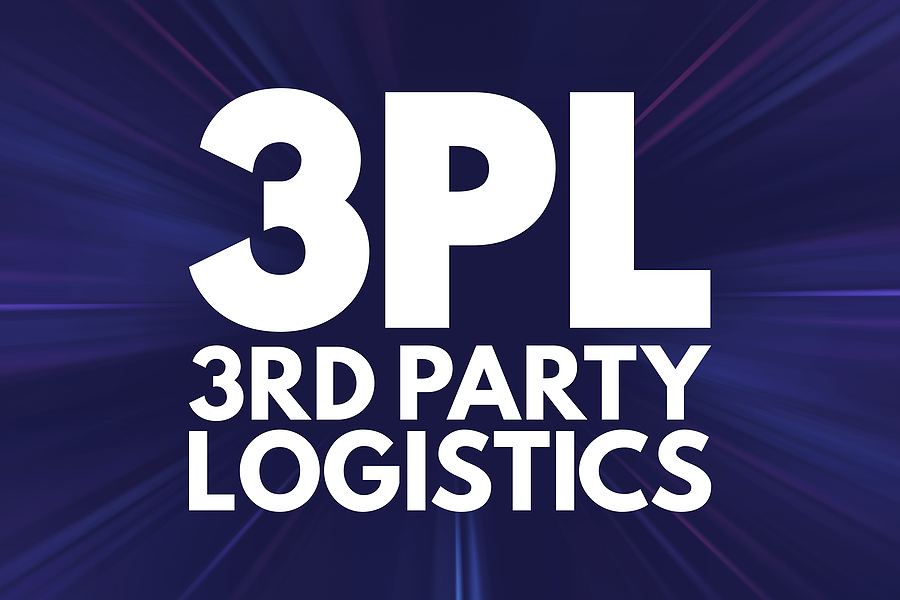 As e-commerce grew substantially this past year, many businesses have found themselves pleased with the success, but a little overwhelmed with getting orders out to customers. What may have been a light lift for a few orders going out during the week has turned into a much higher demand, requiring more hours than you might have to give to keep orders going out in a timely—and correct—fashion.
For some customers, it might be time to identify a fulfillment service to work with. Even though the business might be expecting a slow down after the holidays, if you are expecting this type of surge in the future, we recommend getting started on this as soon as possible because finding the right fit for your business will take some effort and time.
Why Fulfillment Matters
Fulfillment is an important part of the supply chain management process. It takes care of picking the sold product, packaging it up for shipping, then adding a shipping label and invoice. That all sounds fairly straightforward, but streamlining the process takes some work.
To start, your business must provide organized and tracked inventory, and enough of it to fulfill what your customers are ordering on a regular basis. Products must also be packaged correctly to ensure they reach their destination in one piece, reducing the need to replace damaged product at cost to the seller. Shipping labels need to be created and tagged to the right boxes to ensure customers are receiving their order and not someone else's. All this takes space and personnel your business may not have, at least not without the help of a fulfillment service.
4 Tips for Finding the Right Partner
The critical choice of a fulfillment partner can drive or detract from the success of your brand. Choose the right one, and the business gains operational cost savings and brand growth. Select the wrong one, and it could cost the business more than just money.
How can you be sure a fulfillment service will be the right partner for you? Here are a few tips to help you find the best fit.
Services Provided: Plenty of fulfillment companies offer great services, but this is the time to make sure they offer exactly what the business needs, and won't charge for things it doesn't. Basic services should of course include pick, pack and ship. Based on business needs, other services to consider include specialized shipping, specific storage needs (such as refrigeration), and even processing returns.
Scalable Options: Most businesses intend to grow, and so need partners that can scale with them. Fulfillment services are no exception. A good fulfillment partner will contribute to the growth of a business, and should support that growth with scalable capabilities. This includes the opportunity to scale back during slowdowns or economic downturns, and then quickly ramp back up as seasonal demand fluctuates or a brand gains more traction.
Plenty of Shipping Choices: It's important that customers get the products they want when they want them, and that it be cost-effective to the business to ship according to those needs. Small parcel shipments run the risk of being overcharged by shippers. Good fulfillment service partners will have established relationships with major shippers in order to find the best possible pricing for getting shipments delivered on time and on budget. Smaller retailers with a more localized customer base may also want to look for a partner that is in the same geographic area so they aren't paying for products to be shipped from farther away than necessary for time and cost.
Similar Successes: Ask for references, especially from similar businesses who can provide insight into what to expect from the fulfillment service. Both current and past customers of the fulfillment partner will be likely to give clear, unbiased responses as to how well the service did or did not work for them.
Finally: Integration
One final—but no less important—step is to look into the fulfillment service provider's integration capabilities. Do they connect to the right e-commerce platforms? Can they integrate with the ERP the business is running? Streamlining business processes means integrating fulfillment data with sales data to ensure inventory levels are correct and shipping information stays synced across all necessary systems.
Fortunately, there are integration solutions that can help make those valuable connections between businesses and fulfillment services. IN-SYNCH® Sage 100 integration by ROI boasts real-time bi-directional integration not only between Sage ERP and e-commerce platforms, but any number of additional systems, including warehouse management software, fulfillment service software, supply chain management solutions, and more. No matter what system a fulfillment partner is running, IN-SYNCH can integrate it to ensure a smooth working relationship.
Integrate Fulfillment Services With IN-SYNCH and ROI
Finding the right fulfillment partner can go a long way toward maximizing both sales and customer satisfaction. In addition, fulfillment services can save e-commerce companies from having to hire additional staff and rent warehouse space to manage their own logistics. Handing over picking, packing, shipping, and even returns to the right partner can free you up to get back to focusing on core business operations and continuing to grow the success of your brand and business.
Ready to connect to a fulfillment service partner? Find out how easy it can be by talking to an integrations expert now.