By Ruth Richter • May 27, 2022
Blog
|
Multiple Web-Storefronts & Channels Made Easy with IN-SYNCH
Several of our e-commerce merchants have multiple online storefronts and marketplace channels. There are many reasons some businesses choose to do this such as diversifying their brand, offering multiple brands, striving to increase their customer reach, and offering a B2B experience to their recurring customers and a retail experience to retail customers. The effort can produce higher traffic and garner a larger market reach. With IN-SYNCH, customers can add multiple URLs to their e-commerce platform or add multiple platforms—the sky is the limit!
Here are a few of our customers using multiple integrations that illustrate various options.
Panor (Maxxima)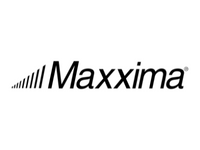 Maxxima is a division of Panor Corporation and has been providing customers with high quality LED lighting and electrical products for over 40 years. With deep roots in the electrical industry, their product lines cover a broad range of LED lighting and electrical supplies including off-road lighting, complete wire harness system for trucks, buses, trailers, medium and heavy-duty trucks, and so much more.
When Maxxima needed an integration tool to assist with expanding to merchant channels, "big box" stores, and providing a tool for B2B customer base, they chose ROI's IN-SYNCH® product. IN-SYNCH enabled their e-commerce department to connect several systems with real-time, bi-directional updates. The speed, flexibility, and accuracy of the integration enables the company to continue providing exceptional products to customers worldwide.
Premier Prints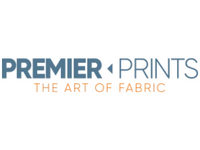 Premier Prints carries hundreds of fabric designs and types for every need imaginable. Whether it's drapery, upholstery, bedding, pillows, kids' rooms, pet beds, crafts, or outdoor cushions, Premier Prints has the weights and blends their customers want. With more than 2,000 rolls of fabric in stock in both 30-yard and 60-yard rolls, the company is proud to also offer cut yardage service to minimize material waste, all offered on their modern B2B platform designed for wholesale customers.
But it's not just home projects and crafts that Premier Prints' materials can make. As state and local governments began requiring people to wear masks, Premier Prints quickly shifted to stock and promote fabric that was suited for home mask-making needs, highlighting popular prints on its social media feeds as well. This also required a quick B2C platform integration for their Shopfabric.com store, expertly navigated with IN-SYNCH. With this bidirectional data flow, Premier Prints can ensure its most popular mask fabrics will always be in stock for these important projects.
Customer Service Hardware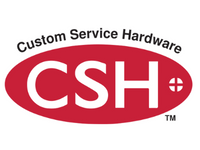 Custom Service Hardware provides hardware, building, and woodworking supplies to customers worldwide. The company offers over 50,000 products through its e-commerce sites. Contractors, builders, and homeowners rely on Custom Service Hardware for unique, high-quality products and fast shipping.
The company takes a multi-pronged approach to e-commerce. They started out with a B2B e-commerce platform and also a merchant channel. Next came two more merchant channels. Because IN-SYNCH can integrate all of these platforms with Sage 100, Custom Service Hardware can seamlessly move product and order information throughout the system. This reliable, real-time approach helps the company build great customer relationships.
Integrate and Standardize with IN-SYNCH®
Managing multiple web stores is easy with the IN-SYNCH application. It's built to help centralize your necessary information on inventory, orders, customers, products, and any other data you need to collect and analyze from across multiple carts. By providing real-time data synchronization across multiple e-commerce platforms, third party carts, Sage ERPs, and more, IN-SYNCH automatically solves the majority of pain points in running multiple online stores; whether that's providing tracking and shipping information, customer-specific pricing, or connecting inventory on one item to multiple e-commerce sites that sell it, IN-SYNCH integration is there for you. Implement a standard integration or customize for the most complex situations.
Ready to integrate your multiple shopping carts? Let us know here.