By Ruth Richter • May 05, 2021
Blog
|
More Than Just T-Shirts: These Shops Share Statements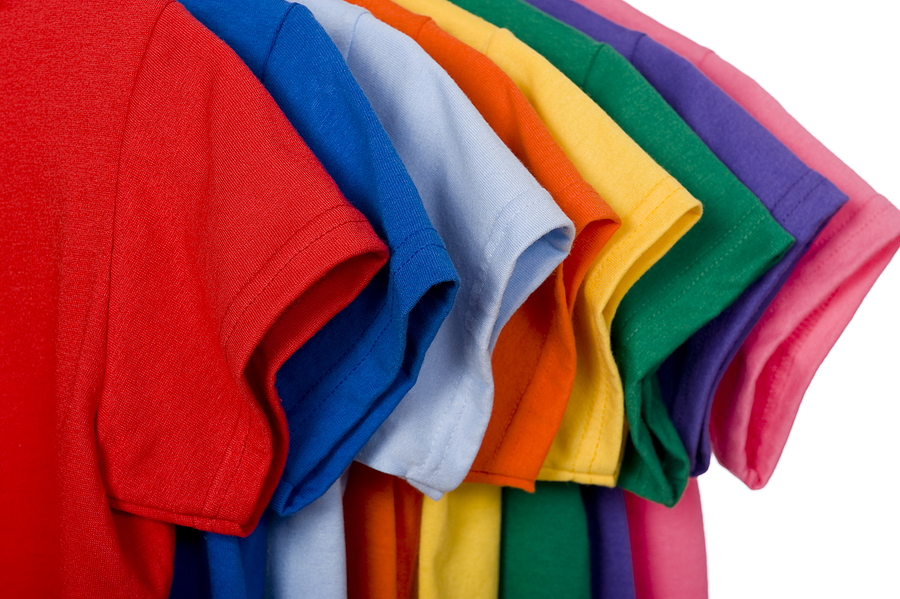 We all do it every day—we get up, get dressed, and go about our day—but how often are we stopping to think about what we're putting on and what kind of a statement that might make? What we might be advertising? What brands are we highlighting or what fond memories are we triggering?
For many of us, shopping has moved online but the importance of making statements with our t-shirts is just as unique to us as it's always been. Shop owners know this and we are lucky enough to work with many online businesses who strive to help you—the customer—showcase those statements. Using ROI's IN-SYNCH® for Sage 100 integration solution, these three t-shirt companies have streamlined their data so they can focus on getting you the t-shirts you need to showcase what makes you, you.
Alldayshirts.com
Alldayshirts.com

is a second-generation, USA owned and operated wholesaler of t-shirts. With the tagline, "Your story, our shirts," alldayshirts.com sells core basic and fashion t-shirts for individuals, schools, organizations, and businesses for everyday use, events, uniforms, or direct to garment decoration and screen printing. Contrary to many other retailers, alldayshirts.com owns and operates their warehouses and distribution functions which allows their prices to be unbeatable.
Alldayshirts.com has 3 million square feet of inventory space, 10 distribution centers, and over 150 associates, so integrating all their data into one place using ROI's IN-SYNCH® Sage 100 synchronization tool has been crucial in moving that much product with precision. Headquartered in Florida, alldayshirts.com ships apparel throughout the entire US, including Alaska and Hawaii. With bulk discounts, blowout bargains, and automatically calculated discount saving options at checkout, alldayshirts.com makes buying t-shirts online easy for shoppers.
Simply Southern
Simply Southern
is an American clothing, accessory, and gift wholesaler whose goal is to create quality, affordable products that make people smile, while going the extra mile to help the less fortunate. Simply Southern's website is easy to navigate with options for shoppers to create wish lists, accounts in which to make returns, as well as a straight-forward shopping cart which calculates taxes and shipping at checkout.
From starting as a small kiosk in 2005 to becoming a large, nationwide corporation today, Simply Southern is now sold by almost 6,000 independent retail outlets across the country with a 120,000 square foot facility for printing, warehousing, and distribution. With that kind of volume, integrating their platforms has allowed them to focus on what matters most to them: giving back. Simply Southern is a proud sponsor of Child Fund International, Turtle Conservation Foundations, and the American Red Cross, and has donated over $2.5 million in cash and merchandise to these various organizations. Most recently, Simply Southern has donated 10,000 KN-95 masks to local hospitals in support of COVID-19 relief efforts.
Broadway Merchandise Shop
Broadway Merchandise Shop

by Creative Goods is a boutique full-service merchandising agency that specializes in live theater. Founded in New York City, and now servicing all of North America and the UK, they deliver service under the simple belief that merchandise is marketing. For over 25 years, their team has been honing their expertise to offer customers a variety of in-house services, with effective oversight and tighter quality control.
As a large international company, Broadway Merchandise's parent company, Forward Merch, offers design, production, e-commerce, fulfillment, customer service, and touring services in-house, with over 10 live Broadway sites operating at present. Having streamlined and integrated data allows for this unique and customer-centric business to do what it does best: merge their passions for design, quality, and service to heighten theatrical brands by reaching the hearts and minds of theatergoers for generations to come.

Shopping and Showcasing Statements
It is really remarkable to think about how much a single t-shirt can say about you. It can show an event you've attended, showcase a cause you support, or boast a win from your school's team. Whatever the occasion, these three t-shirt companies are giving individuals the opportunity to tell stories with their clothing. We are grateful to be a part of that endeavor. IN-SYNCH integration can keep your e-commerce site and your Sage ERP in communication. Connect almost any third-party system with IN-SYNCH, including popular shopping carts, Marketplaces, warehouse management systems, 3PLs, CRM, Custom carts, and more. Learn more about how you can get started with this fully customizable integration by contacting an ROI integration specialist today.