By Ruth Richter • November 01, 2022
Blog
|
Integrating ERP Systems in Mergers and Acquisitions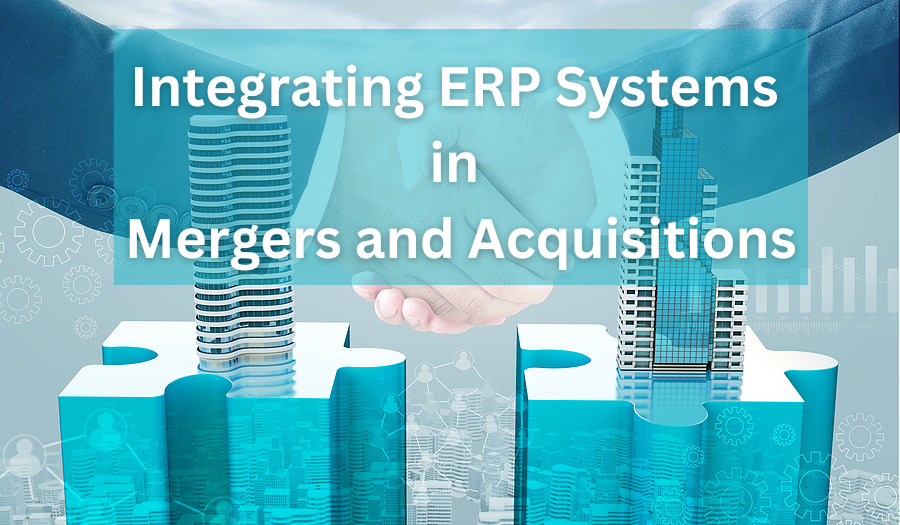 Since 2010, over 500,000 M&A deals have been completed globally. When merging to form a new company or acquiring another company, a critical component is combining operations to achieve greater economies of scale and efficiency.
So, what happens when companies who are merging or acquiring use enterprise resource planning (ERP) systems? Do the companies keep separate ERP systems or combine them? As a company grows via M&A, it's likely that its organizational structure can become increasingly complex. Most organizations implement projects to simplify and consolidate these operations.
To Consolidate or Not to Consolidate
Will consolidation ultimately provide cost savings? For example, is it cost effective to pay for two or more separate ERP systems? Will there be savings by consolidating separate systems into one?
Will it allow employees to save time? Will employees be burdened with the task of operating within multiple systems and silos, thus increasing the risk of human errors?
When M&A happens, the newly consolidated business is often tasked with a similar decision with their e-commerce platforms. If the two stores represent different brands, both stores are usually maintained. If the two stores are connected to different ERP systems, then they will become part of the decision making around consolidation. A similar decision is whether to keep brick-and-mortar locations open. There are many other factors that will need to be considered.
Benefits of Integrating ERPs
In the event of an M&A, integrating the two ERP platforms will help give access to all the data now owned by the newly formed business, enabling it to focus on fulfilling new orders and customer requests without being slowed down by incomplete or inaccessible data. Integrated information allows employees to access accurate and complete information for current or potential customers in real time, without delay or doubt.
Integration of the ERP platforms allows the business to improve data accuracy by reducing redundancies, manual entry (which is prone to human error and wasted time), and missing information. Every aspect of the business is controlled by a single, real-time, and easy-to-use application. Incoming data is streamlined so information can be accessed across departments. Information is gathered automatically from both internal and external sources and centralized, thus reducing time spent searching for and validating data from multiple places.
ROI Can Ensure Smooth Data Integration
With ROI's IN-SYNCH® Solution for Sage 100, we have many options to connect Sage 100 to other ERPs and to existing e-commerce stores, third-party shopping carts, custom sites or databases, and any other systems relevant to a recent merger or acquisition, including multiple ERPs. Whether the companies choose to consolidate ERPs or continue to run separate ERPs, IN-SYNCH can make the process smoother.
In the case of consolidating the purchased company to Sage 100 ERP, Sage 100 can keep the new company records separate and IN-SYNCH can automate intercompany movements between Sage 100 companies. This eliminates inefficiencies caused by manual postings.
If ERP consolidation is not planned, ROI can connect the two ERP systems using IN-SYNCH. This consolidation allows all company data to flow quickly, securely, and accurately. Eliminating delays in sending data between locations, systems, or departments will remove the risk of human error, wasted time, and confusion with multiple systems. IN-SYNCH can help automate manual, multi-step workflows down to a single step.
With IN-SYNCH's real-time Sage 100 data synchronization capabilities, you can be sure that any data—intercompany or otherwise—is integrated quickly, securely, and accurately with very little manual input. Give us a call to learn more about this time-saving option available with an IN-SYNCH integration!