By Ruth Richter • June 23, 2021
Blog
|
Important Considerations when Moving to a Direct-to-Consumer Platform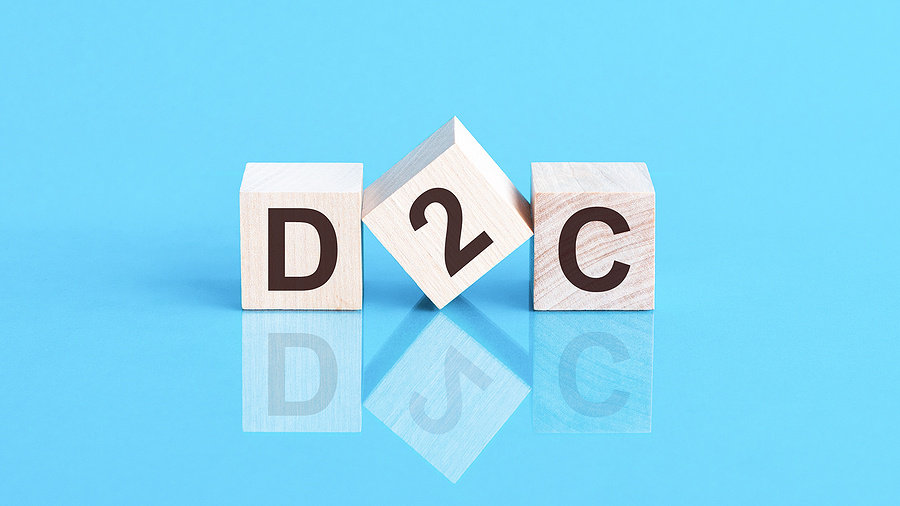 Business owners know Amazon is the world's largest digital retailer, so it doesn't come as a surprise that digitally native brands (companies that have only existed online) who branch out on their own may feel a bit like David battling Goliath in the online shopping sphere. Although there are certainly advantages for consumer-brand manufacturers to sell on Amazon, some sellers are moving away from the retail giant and developing their own direct-to-consumer (D2C) e-commerce platforms in an effort to better control their brand, customer experience, and create a direct path to their consumer base.
What is D2C E-Commerce and Why Is It Important?
D2C e-commerce is the selling of products from the manufacturer to the consumer directly without the middlemen of wholesalers, distributors and/or retailers. Not only does this create opportunities for cost savings and better control over their brands, but selling directly to consumers puts the manufacturers in contact with their customer base creating opportunities that were not previously available. Using large retailers like Amazon hinders and sometimes even fully restricts companies from directly interfacing with their shoppers and for small businesses and digitally native brands, this makes building a loyal customer base difficult. Having the ability to directly engage with customers can improve the shopping experience and help the sellers learn from their loyal customer base.
Developing a D2C Strategy
In an increasingly more digitized world, many consumers are finding themselves eager to connect with the humans behind the screens with real-time answers to questions which becomes an advantage to businesses when making the leap from large retailers to a D2C platform. The challenge with moving to a D2C model is that large retailers already have an established following, so businesses who are considering making the move to D2C need to create a solid strategy, including (but certainly not limited to) marketing, advertising, SEO, and social media to ensure they're getting in front of their customers and leads. You'll also want to ensure that employees are trained, partners are prepared, and (very importantly) systems are in order—this is where we can help.
Many companies who are moving to D2C platforms are using a variety of e-commerce shopping carts such as BigCommerce, Magento, Shopify, and many more. Small businesses often also have their company and customer data stored in many different places. As a small business making the move to D2C, integration implementation should be an important part of your strategy. Launching an integrated e-commerce platform to eliminate the need for manual data entry/sharing with the business CRM, ERP, and/or shopping cart(s) will create a one-stop solution for the seller and a more positive experience for the customer.
Finding the Right Solutions
Connecting with customers isn't the only relationship that needs consideration when making the move to a D2C platform—working with the right partners to help streamline your process is important, too. At ROI, we can accommodate customers using just about any version of Sage 100 and its predecessors and have been integrating custom shopping carts for over 20 years. We can create a real-time website connector or an API client for your development team to connect. Or your development team can use IN-SYNCH® for Sage 100 to create their own connection. Our engineers can assess the solution needed to integrate your Sage 100 platform with e-commerce sites, third-party shopping carts, custom sites, databases, or virtually any other system.
If your business is considering making a move to a D2C platform, contact us today to see how we can help you simplify and maximize your solutions.