By Ruth Richter • February 03, 2021
Blog
|
Four E-Commerce Trends You Don't Want to Miss in 2021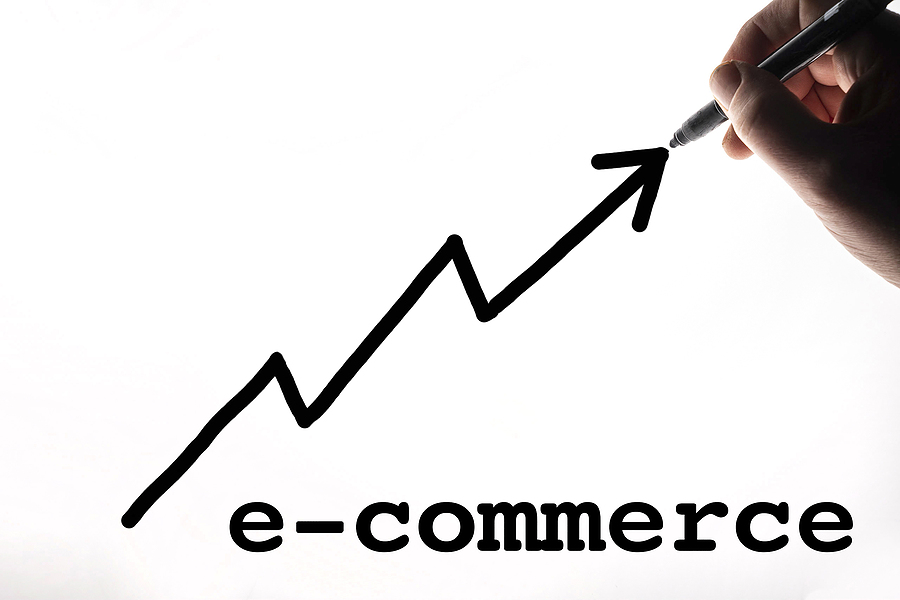 Massive shifts in the way we do business and how customers behave will carry over into the future, with many becoming the new pillars of e-commerce. Here are four e-commerce trends in mind for 2021.
Video Marketing
Remember the days of direct mail campaigns full of glossy brochures? Copy and photography have been a staple in marketing from direct mail days even into the digital age of e-commerce. So, what's next? Video marketing.
First of all, product videos capture far more attention than text alone: consumers are four times more likely to watch a product video than read the description. More than that, videos allow a level of comprehensive experience that text and photos alone simply cannot duplicate. Video brings the story of the product to life and can show the product through its manufacturing process or even through its history of evolution. Product videos can show how a particular garment fits and moves on a body, or give a real-life look at a product in use.
Done right, a product video can contain elements of not only marketing, but also reviews and answers to common questions. In fact, nearly three quarters of customers are more likely to purchase a product after watching a video, and product videos can also help shoppers feel more confident about their purchase decision.
Voice Commerce
While early iterations of digital voice assistants such as Siri and Alexa boasted some fairly spectacular—and hilarious—fails at understanding language and nuance, increasing accuracy over the years has made smart speakers a major part of many households. Consumers are even turning to Siri, Alexa, and Google to shop for them. Voice commerce is predicted to rise to $40 billion by 2022.
With this drastic rise in popularity—indeed, as many as three quarters of all US households are expected to have a smart speaker within the next four years—optimizing e-commerce sites for voice searches is paramount to adding new customers to the sales funnel.
Similar to adding search engine optimization terms, e-commerce sites should focus on increasing content that ups the opportunity to appear in a voice search. Additionally, voice-based search navigation within their own e-commerce app and/or website can also increase the chance of tapping the growing market of voice commerce shoppers.
Social Shopping
As mobile shopping continues to rise, social media has become an even stronger purchase influencer. Indeed, it's predicted that as much as 73 percent of e-commerce sales this year will be done via a mobile device.
With social media influencing buying decisions, platforms such as Instagram have added e-commerce checkout features, integrating in-app purchasing capabilities. While these capabilities aren't necessarily new—Instagram has had this feature since 2019—they're becoming more and more popular for helping customers buy items advertised on social channels without having to exit the app. Smart e-commerce brands who are already leveraging social media or planning to up their social game in 2021 would be wise to consider enabling this feature for their brands.
E-Commerce Augmented Reality
One of the lamented differences between e-commerce and shopping brick and mortar is the inability to touch and feel a product, or see its actual size in perspective. Augmented reality is changing that, letting e-commerce customers experience products before purchasing.
Especially popular for furniture sellers, augmented reality capabilities can let customers superimpose an image of the furniture piece in their own home to scale using the camera on their smartphone. This allows shoppers to check size, specs, and how the piece fits the overall room, with some going so far as allowing virtual interior design capabilities to redo a room from top to bottom. Amazon also features this capability, letting shoppers place wall hangings, statues, and various other items virtually in their space to see how it fits.
Augmented reality is a larger lift than many other emerging 2021 e-commerce trends, and may not be the right fit for every business. But for those who can benefit, it behooves you to start investigating capabilities on the ground floor now to get a head start on this techy trend.
Integrate Your Trends for 2021
While many trends will come and go in e-commerce, these four are major opportunities with sticking power that can help your business stay on the leading edge, ahead of your competition. Not all trends will be the right fit for your marketplace, but for those that are, you can first prep by ensuring your existing backend systems are fit for purpose to enable and empower these new trends.
About ROI and IN-SYNCH for Sage 100
ROI's customers want to maximize their e-commerce platforms and we are constantly noting new trends to share in our weekly blog. Our customers benefit from real-time data synchronization with any third-party system, including e-commerce sites, third-party carts, databases, Sage ERP, and more with IN-SYNCH® Sage 100 integration. This lightning fast, bi-directional integration solution can be instrumental in setting the groundwork for taking advantage of 2021 e-commerce trends, as well as whatever the future holds.