By Ruth Richter • February 10, 2021
Blog
|
E-Commerce Integration is a Sweet Comfort for Our Customers
It doesn't matter if you're buying sweets or gifts on February 14; it's a big holiday for purchasing tasty treats. Approximately 58 million pounds of chocolate are purchased in the week leading up to February 14. And it's not just given as a gift. More than 40 percent of Americans buy themselves Valentine's Day candy, according to a survey by Candystore.com.
Whether it's for a holiday or just because, many people enjoy the sweetheart holiday, and they like being able to buy their favorite treats, no matter where they live. Food and beverage e-commerce is alive and well, especially after the past 12 months. Many who are growing their online presence have found the value of integrating systems through IN-SYNCH® Sage 100 and 100cloud integration from ROI. From connecting warehouse management systems to e-commerce platforms and third-party carts to Sage ERP solutions, IN-SYNCH is helping get sweets to the sweet.
Dewey's Bakery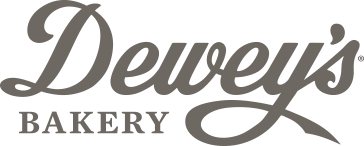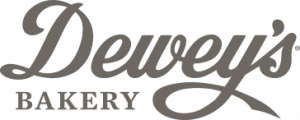 Since 1930, Dewey's has provided delicious treats for every occasion, featuring more than 300 delicious ice cream flavors as well as sorbets, gelatos, and cakes. Every treat is baked with care and reflects popular and beloved local North Carolina flavors that celebrate life and enjoyment.
Dewey's integrated e-commerce platform continues to feature a simple process on the front end for customers, as well as a portal where customers can review their accounts, including past orders and current order status. When you visit the Dewey's e-commerce storefront, there are many ways to save on the delicious sweets. Sign up to receive email updates and receive 10% off your next order! There is free shipping after certain order thresholds are met and right now shoppers can get 15% off anything by using the code "SWEETHEART" at checkout! Cookies and crackers now available nationwide!
anDea Chocolate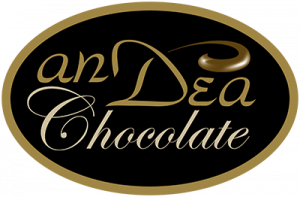 For more than 40 years, family owned and operated anDea Chocolate has been providing a sweet experience to Canadian retailers with fine chocolates and classic confections. Beyond their own award-winning chocolates, anDea is the Canadian partner for Jelly Belly and distributor for Albanese Candy, Thompson's, The Madeleine Chocolate Company, Asher's Chocolates, and Birnn Chocolates of Vermont. anDea continues to delight customers with the finest chocolate treats, using only the purest ingredients.
Managing partnerships and distribution on top of their own line of chocolates led anDea Chocolate to form one more strategic partnership: with ROI and IN-SYNCH. Using IN-SYNCH's fully customizable integration capabilities, anDea Chocolate was able to connect their online e-commerce platform to IN-SYNCH so their wholesale customers could access the products they wanted in the quantities and pricing appropriate to their needs.
The Roasterie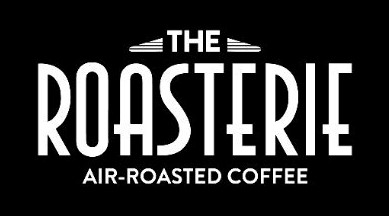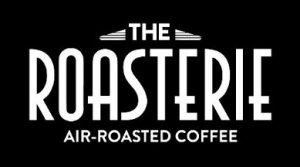 What goes better with sweet treats than a good cup of coffee? Founded in a basement in Kansas City, Missouri, The Roasterie has grown from a small direct-trade coffee business partnering with farmers to larger supply-chain relationships and investments that provide 80 percent of The Roasterie's coffee. Not only is the coffee served in their Roasterie Cafes across Kansas City, the company also ships coffee next-day for local orders, and as fast as possible to other geographical locations. The Roasterie's signature beverage is supplied to Kansas City restaurants, coffee shops, grocery stores, hospitals, offices, high schools, and universities.
The Roasterie's commitment to the farmers they source the coffee from, as well as the customers who purchase the coffee to drink, means that they needed a robust back-end system to track and manage their online orders and other sales. With the help of IN-SYNCH integration, The Roasterie was able to connect multiple systems to their Sage 100 ERP and their e-commerce platform to make sure orders get where they need to go when they need to arrive, and no one misses out on that perfect cup of morning coffee.
Treat Your Customers With IN-SYNCH Integration
Whether you are or are not among the masses of people buying chocolate and other gifts for a sweetheart this Valentine's season, you can still treat yourself to good chocolate or a good cup of coffee any time. E-commerce integration ensures your sweet tooth will be sated with the right treats delivered at the right time.
Building a sweets e-commerce business of your own? Ensure your customers have fast, easy access to the treats they crave by connecting your e-commerce platform, ERP, CRM, warehouse, and more through your own IN-SYNCH integration. Treat yourself now by talking to an integration expert.