By Ruth Richter • February 04, 2022
Blog
|
CRM & Sage 100: One Powerful Business Solution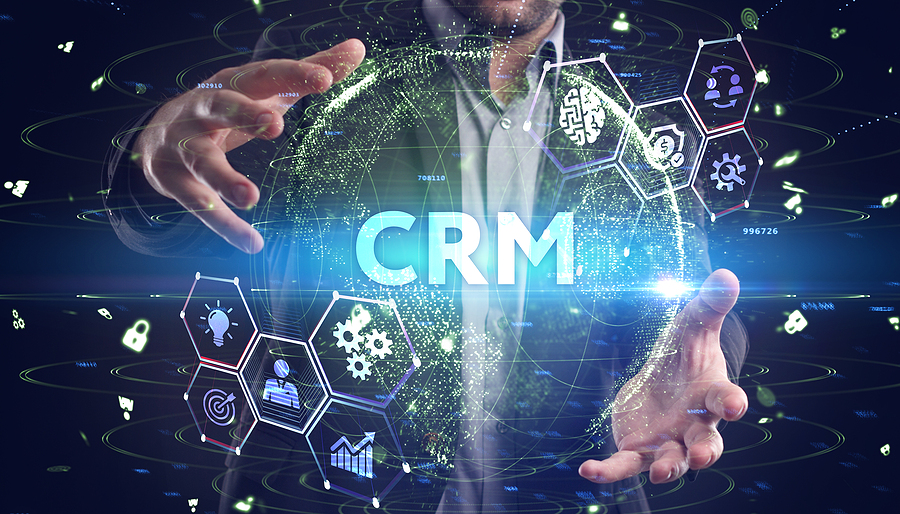 Most of our customers have hundreds if not thousands of customers to service and managing those interactions via a Customer Relationship Manager (CRM) has become as important as the ERP to most. But if the two powerhouse business applications do not share data, that creates a whole other laborious concern for the business.
At ROI, we have become "known" for ERP e-commerce integration. However, our IN-SYNCH® application seamlessly integrates Sage 100 to any third-party application—including CRM solutions.
Let's talk about CRM Integration.
Common Issues with Standalone CRM:
Integrating CRM software with your Sage 100 ERP creates a powerful business solution that's efficient and effective. Although a CRM solution solves many problems for businesses on its own, when used as a standalone solution there are costly issues that can arise, such as:
Managing multiple data silos causes inefficiency for the service and accounting teams
Lack of data integrity/information oversight makes marketing and analytics less reliable
Security concerns with paper documents or emailed information being exchanged that contains customer information
Each of these pain points cause slow downs for both employees and customers. When customer, order, invoice, and inventory data is not readily available, or it's incorrect or incomplete, orders get logjammed and the onus falls on the team to manually find, cross-check, verify, and enter/update the information.
Integration is Key
Integrating your company's e-commerce platform with your CRM is a crucial step in keeping up with ever-increasing demand for digital shopping. CRM Integration eliminates the inefficiency that comes with the common problems listed above. It breaks down multiple data silos, giving your workforce a "one-stop-location" for the information they need. Having all your data in one place enables your business to focus on fulfilling new orders and customer requests without being slowed down by incomplete or inaccessible data. It eliminates additional manual steps and costly data entry errors: for example, sales representatives can log into and use one connected system rather than retrieving and entering data in multiple places. This also increases the security of your Sage 100 system, by avoiding having sales team members logging into the financial system.
You can have the best of both worlds: the Sage 100 system you know and the CRM system you prefer.
Most Popular CRM Systems Used by Sage 100 Customers
We can integrate Sage 100 to any third-party CRM system; however, Salesforce.com, HubSpot and Zoho are the most popular CRM brands that Sage 100 customers are using.
Salesforce is the world's leading customer relationship management platform. Over 150,000 companies, large and small, use Salesforce to manage marketing, sales, and service.
HubSpot provides a complete marketing automation solution, including CRM. It is popular among small businesses because it offers a free CRM plan with unlimited users, data, and up to 1 million contacts.
Zoho is considered a leader in CRM technology and a visionary in CRM lead management. Zoho has many advanced features but has options for all business sizes, including a free edition.
Take the Next Step
Contact ROI! We will schedule a discovery call with an engineer from our team to ensure we fully understand your project. We will review with you how our IN-SYNCH application will take care of the integration between systems for you. Using our system, we can scale and adapt to fit your business's needs. IN-SYNCH simplifies your business through CRM integration and customization while having the ability to be hosted from anywhere (on or off premises). The application has a watch dog program that keeps an eye out for updates, automatically synchronizes systems, and has built-in security to keep all your information safe.
Learn more on our website here.