By Ruth Richter • December 22, 2020
Blog
|
Boost Your E-Commerce Business With Workflow Automation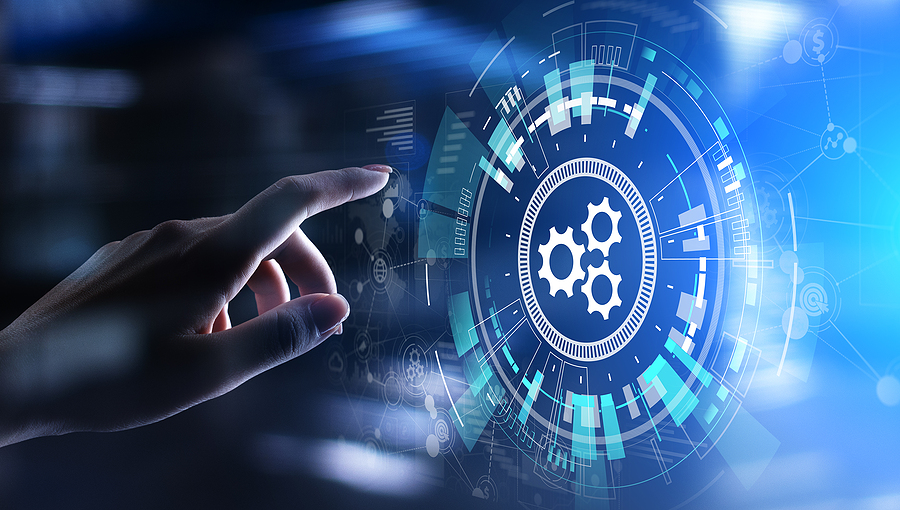 E-commerce has been growing for the last several years and in 2020 it became a crucial part of the economy. With stores shut down to shoppers earlier this year and at-risk populations still reticent to be out in public for long, e-commerce has offered a safer alternative for getting the things we need.
The growing sector left plenty of opportunities for businesses to develop, yet the rapid shift from store to e-commerce in 2020 may have sent some e-commerce firms reeling as they attempted to manage a near-immediate and drastic upswing in traffic and orders. Smaller e-commerce businesses may have been at an extra disadvantage if the right processes weren't in place beforehand. Daily operations were impacted not only by an uptick in order volume, but the absence of employees due to illness or social-distancing restrictions. Fortunately, e-commerce workflow automation can help assuage the struggle to manage daily tasks.
The Many Benefits of Automation
It's not just a boost in productivity that e-commerce businesses can find with workflow automation. E-commerce workflow automation can also benefit businesses by:
Reducing errors: Fewer manual inputs mean fewer opportunities for human error.
Eliminating risks: Human errors—even small ones—can have costly consequences. Removing the manual elements through automation will dramatically reduce mis-shipments and other errors.
Increase Productivity: With automation handling the repetitive, time-consuming tasks, employees are free to focus on other tasks.
Saving money: Budgets are already tight this year. Automation can help execute tasks without adding headcount resources.
How Can I Use E-Commerce Workflow Automation?
So where exactly can workflow automation be added in the e-commerce process? Almost anywhere, from customer experience to marketing, order management to inventory.
With an automated customer experience and support workflow, businesses can more easily execute on the very important differentiator of customer experience. Boost customer retention by rewarding customer loyalty. Workflow automation can tag customers based on what they buy, how much, and even how often, then send rewards such as discount codes based on customers meeting certain criteria thresholds.
Another way to boost the customer experience through automation is syncing customers to an email list for improved email marketing through targeted campaigns. Automate the process by syncing email with the CRM system so customers with specific interests, purchase patterns, or other criteria are automatically added to the proper email list to receive marketing targeted to their interests and needs.
Closely related to targeted email marketing is the ability for e-commerce workflow automation to nurture leads through continual marketing. Some customers may research several sites and comparison shop before making a purchase. If they fill out a form and give permission for a business to contact them, automation can follow a process to send content that will encourage the shopper to purchase from that particular site, perhaps in the form of additional product information or discount codes.
Running lean on warehouse staff due to virus concerns and restrictions? Automate purchase orders that can read inventory changes based on incoming sales and then trigger a purchase order to a supplier for more inventory when levels reach a preset number. Automation also works with inventory management to track ordering trends, communicate to the e-commerce platform when an item is out of stock, and record the most recent and accurate inventory quantities.
E-commerce workflow automation can especially benefit order management, a crucial boon in the time of COVID-19 and heightened online shopping. Automate creation of shipping labels with assurances that addresses are printed exactly as the customer entered. A good customer is a returning customer, and automation can keep the relationship going with follow-up and support emails post purchase, even reminding customers when it might be time to reorder a consumable product.
Get Started on Workflow Automation With IN-SYNCH
Adding e-commerce workflow automation in any area of your business can help your team better manage the complexities of e-commerce that 2020 has brought. But it will also set the organization up for continued success and growth for whatever comes next in 2021.
Not sure where to start? Consider an integration tool that will keep information flowing between systems to facilitate workflow automation. With IN-SYNCH® Sage 100 and 100cloud integration by ROI, important data flows securely in real-time between crucial business systems such as e-commerce platforms, third-party carts, warehouse and inventory management systems, and more. Whether you're an established e-commerce business looking to sustain growth, or just getting started, the integration experts at ROI can help you put the connections in place to support e-commerce workflow automation and a successful navigation of the ever-growing e-commerce landscape.
Talk to an integrations expert today to get started on your workflow automation processes.