By Ruth Richter • August 26, 2020
Blog
|
5 Ways Your Customer Portal Can Boost B2B Customer Experience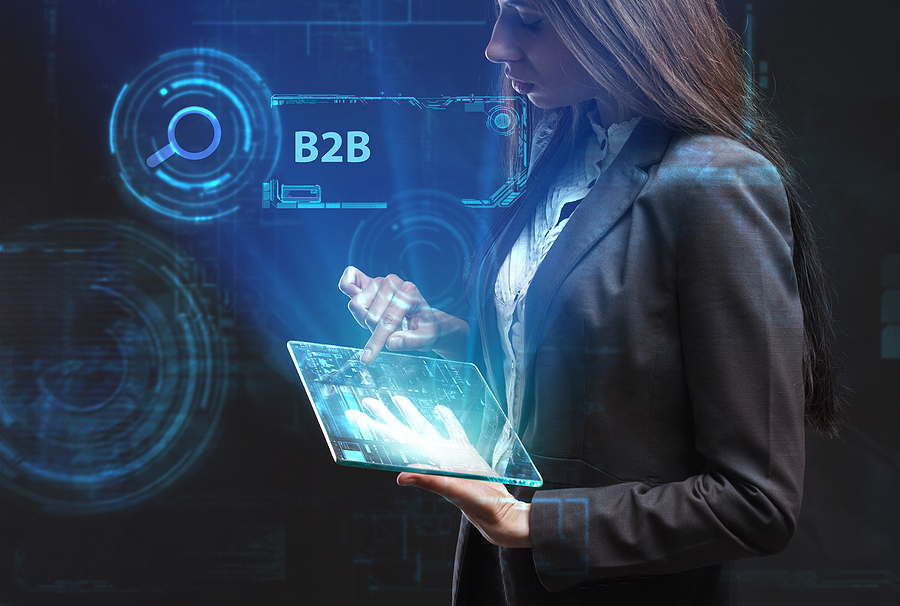 There are often fewer purchasing options for customers in the B2B world. Many specialized components or materials are only offered by a select few merchants who build supply contracts with their customers. While many end users will have contracts to purchase large items from specific suppliers, that doesn't override the need to still offer a positive customer experience. Poor customer experience may not stop a customer from purchasing in that moment, but it can have an effect on future buying decisions. Especially when it comes to small businesses or self-employed purchasers, end users are much more likely to have buying decision power. If your B2B ecommerce site doesn't include a positive customer experience, your customer is likely to go elsewhere as soon as their contract is up.
Many online retailers consistently strive to deliver a better customer experience than their competition. This is what gives the B2C shoppers frictionless checkout options, excellent communication, and quick delivery. Now these expectations are being transferred to the B2B world, where customers are apt to compare their habitual B2C customer experience with what they're experiencing with their B2B vendors. In a time where the boundary between work and home is increasingly blurry, B2B ecommerce retailers would be wise to consider the expectations of their customers.
Top B2B Customer Portal Features
It's time for B2B organizations to think like retailers when it comes to ecommerce and aim to provide a customer experience that is similar to B2C wherever they can. This can be accomplished through the customer portal, a specialized view and experience of your B2B website tailored to the specific shopper. Check out some of the most wanted customer portal features that users want to see on a B2B ecommerce experience. How many are you already employing?
Customer-Specific Products and Pricing: Not all B2B customers are the same. Some purchase in larger volumes, resulting in specialized pricing agreements or even products that are available only to them. Knowing their specifications, you may choose to hide certain product options to make it easier for customers to select the right piece, size, color, or quantity, eliminating guesswork or the opportunity for incorrect order placement. Once a customer is logged in to the portal, their company designation can make it easier for them to find what they're looking for. Any special pricing agreements written into contracts can also flow into the customer portal once the individual is logged in. If your business has a wider variety of customers, consider classifying them into groups based on geographical region, business size, or order volume, then connecting each group to additional specifications, such as promotions, shipping, or pricing.
Bulk Discounts: While B2B shoppers will tend to order products in larger quantities than B2C buyers, your B2B customer portal may still offer additional discounts based on quantity. Find an ecommerce platform that allows you to connect these volume discounts to customer-specific pricing levels and customer groups as well.
Password Protect: Some B2B ecommerce organizations want to restrict access to their website and pricing information. Thus, only pre-registered clients will have access to the products and content via a username and password. You can choose whether customers are able to register themselves or must be registered by someone on your own team. This further enables B2B sellers to protect customer-specific products and pricing within their own customer pool.
Quick Reorder Options: Many B2B customers are purchasing certain items on a regular basis. Rather than having to scroll through all the options again and again or dig up specific item numbers to search, a customer portal can offer a one-click reorder function right from the customer's account page.
Integrated Payment Options and Tax Exemption: The same way B2C shoppers enjoy frictionless checkout processes, B2B clients want one, too. A customer portal can integrate popular B2B payment options such as purchase orders, corporate accounts, net 30 (or more) payment terms, credit cards, or even checks. The customer portal can even specify which options are available to which customers. Similar can be said of customers who are tax exempt. Set up designations on the back end of your customer portal that pulls in tax exemption for any customers with current exemption certificates on file.
Integrate With IN-SYNCH for the Ultimate Customer Experience
When it comes to ecommerce, B2B organizations can benefit from thinking like B2C retailers and providing a B2C-like customer experience wherever possible. With a majority of businesses moving to online sales during the social distancing orders of the past several months, B2B retailers have added pressure to compete. Meeting customer expectations for an excellent customer experience is a good place to start.
Integrating this information into your ecommerce platform is also easier than you might expect, with the help of IN-SYNCH® Sage 100 and 100cloud integration by ROI. With this real-time, secure integration, it's easier than ever to connect special pricing, discounts, payment options, and other customized information into your B2B customer portal for the ultimate customer experience. Find out how IN-SYNCH integration can boost your customer experience by talking to one of our integration specialists now.