By Ruth Richter • February 19, 2021
Blog
|
Virtual 90 Minds Meeting of the Minds 2021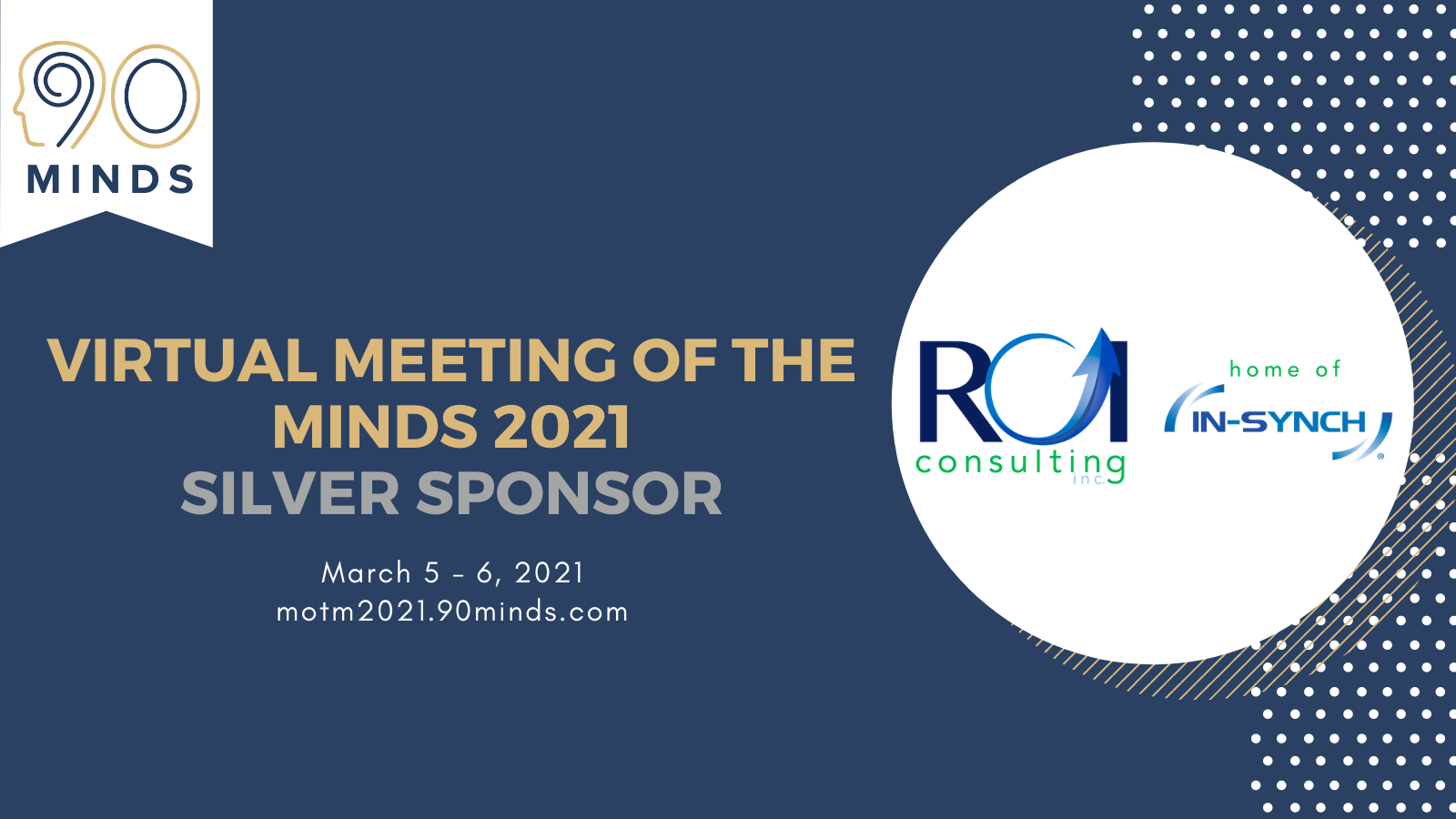 ROI is proud to be a Silver Sponsor of the 90 Minds Meeting of the Minds 2021. This virtual event is happening on March 5th and 6th.
Please join us for The Meeting of the Minds virtual conference. ROI will have a virtual booth where you can learn more and contact us. ROI is participating in a special session, ERP eCommerce—A Conversation, March 5th at 11:30 AM CST.
In addition to Friday's conference, attendees can choose between two Academy offerings on Saturday:
Sage's Steve Malmgren will lead a hands-on "Sage 100 Build a Connector" workshop to deepen your ability to offer your customers Sage 100's Microsoft Power integrations.
Our friends Ed Kless and Ron Baker will help you improve your value offerings with an interactive "Firm of the Future Re-Mind"
You can see the full Friday schedule and register at the 90 Minds site. We hope to "see" you there!