By Ruth Richter • September 18, 2023
Amazon
|
Transform Your Amazon Marketplace with Integration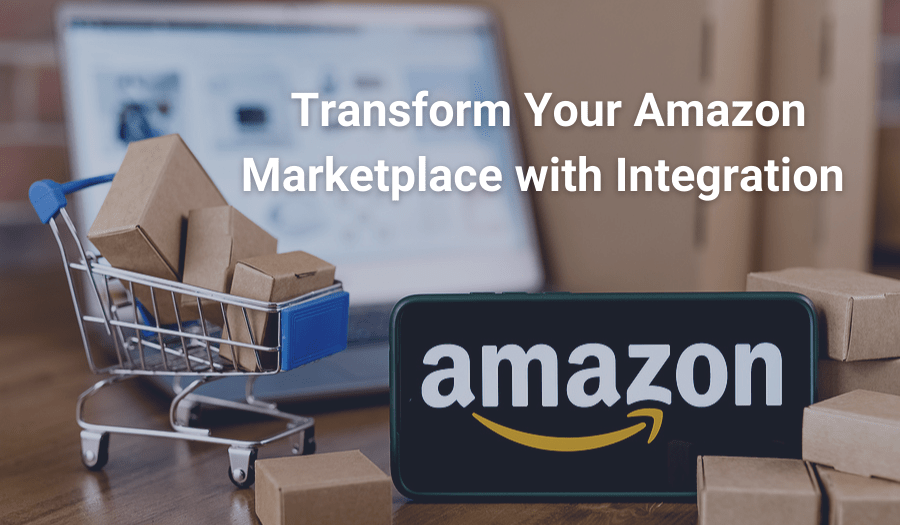 Amazon is the world's largest online retailer, with over 300 million regular customers. Many e-commerce businesses partner with Amazon through Amazon Marketplace in order to sell their products through the website. Whether the Amazon orders are being fulfilled by Amazon (FBA) or by your business (FBM), Amazon Marketplace can greatly expand your reach and customer base.
However, using an outside online marketplace can have its downsides. Without seamless integration software, the business may experience data discrepancies, delayed accounting information, and high costs. Thankfully, there's a solution! With IN-SYNCH®, you can integrate your Sage 100 ERP and your Amazon Marketplace and achieve real-time bidirectional data synchronization.
Kelly Nowak, director of accounting and inventory control at Venturi, has this to say about IN-SYNCH: "We experienced a huge time savings with automating the daily creation of invoices and payments from Amazon. It's hard to quantify the value IN-SYNCH and ROI has had on our business, but without integration we wouldn't be able to keep up with the volume."
Read on to find out more about the benefits of integrating IN-SYNCH and Amazon.
Simple, Low-Cost Pricing
One of the main benefits of our customer's experience with IN-SYNCH and Amazon is that ROI provides a simple, fixed-cost pricing model. Instead of the common EDI model, in which you pay by the order, you can simply pay for the software and integration hosting and maintenance. That way, you won't have to experience higher costs for higher order volume!
Extensive Automation
Another great feature of IN-SYNCH is how much the software can automate for higher productivity. If you're following a FBM model, incoming Amazon orders can automatically connect to an existing customer account or create a new one for a new customer. All relevant order data is automatically imported, so the business processes and fulfills the completed order. Once the order has been shipped, the customer's Amazon account is updated with shipment confirmation and the order is closed. Lastly, inventory quantities can be kept synced with real-time data flow between the ERP and Amazon.
Amazon Payments Report
With the FBA service, most of the above will still apply, but the paid orders automatically synced with Amazon will be imported as an invoice, not a sales order.
Also with FBA, Amazon sends a monthly Payments Report. In addition to outlining the net income, Amazon will detail total sales, returns, credits, and commission fees for complete visibility into the activity handled by Amazon. ROI can save your team hours of time by automating the import of this information directly into the Sage 100 journal entry—eliminating the need to enter details manually!
Independence & Security
Keep data safe through an integrated but independent system. If one or the other system goes down, the other system will not be affected. Once both systems are back up, they will sync automatically. All data exchanges are initiated and controlled from your Sage 100 server, providing the strictest possible security. ROI has been integrating IN-SYNCH and Amazon Marketplace for many years, and you can rest assured that our software is proven, optimized, and glitch-free.
Ready to Get Started?
IN-SYNCH's Amazon Marketplace integration is one of the most popular integrations we provide at ROI.
At ROI, we're passionate about creating the highest-quality business software solutions. Our experts can help you implement, customize, integrate, and maintain your IN-SYNCH solution. If you're ready to save time and money with IN-SYNCH integrating your Sage 100 and Amazon Marketplace, check out this flyer and contact us today.