By Ruth Richter • January 22, 2020
Blog
|
The Top Ecommerce Trends to Watch: Smarter Payment Processing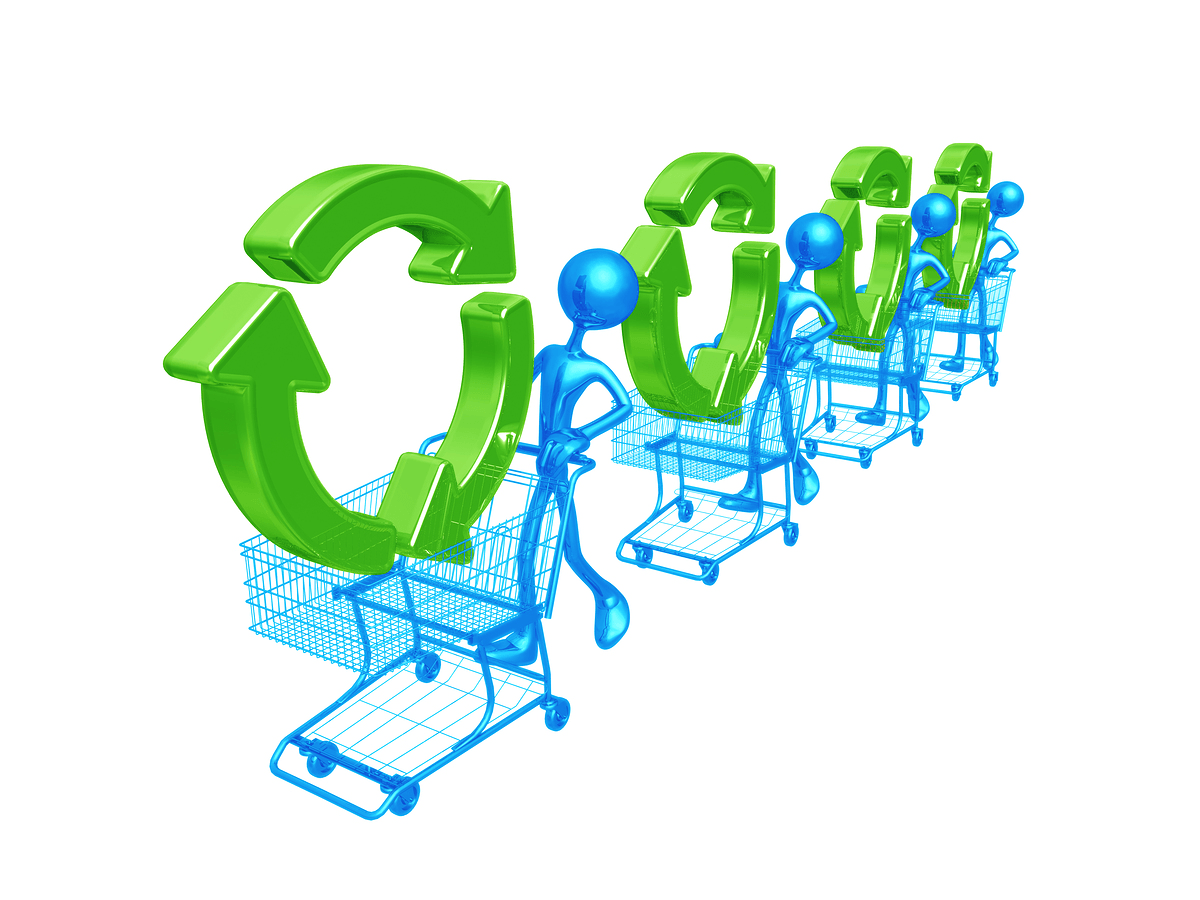 In a world where ecommerce shopping carts are used not only to hold purchases, but to save items they might want in the future, making it easier for a customer to pay for what they are going to purchase becomes crucial. The final step in a customer's journey comes down to the payment process, and more than price, delivery options, or inventory availability, this is the stage that can make or break the entire sale.
According to one study, the average online consumer will abandon their shopping cart 81 percent of the time. That's more than three quarters of all shopping carts that do not convert to a sale. If your site does not make it easy to complete a purchase, you could be looking at cart abandonment percentages like that … or higher.
But, it's not all doom and gloom. Smarter payment processing is possible, and it's our next major ecommerce trend to watch. (Missed the first two? Check out our tips on the dropshipping and re-commerce trends.)
Take the Complexity Out of Completing the Sale
While 81 percent of online shoppers wander away from their carts for any number of reasons, another study found that nearly one third actively abandoned their shopping carts because the checkout process was too long or too complex. In a world where fraudulent ecommerce sites pop up all the time in social feeds and ads, ecommerce consumers are also getting wise to looking for "trust logos," such as Norton Secured or VeriSign Secured. Shopify found that 61 percent of consumers would not complete an online purchase if those trust logos were missing.
So, the first step in a smoother payment process is to build trust through transaction forms that bear the security logos of whatever services you are using. Be sure to choose the recognizable services, names like Norton and VeriSign.
If your payment process does include several steps or screens that a buyer must click through, include a progress indicator right at the top. Your consumers will know right away if this is a three- or a six-step purchase process—we certainly recommend keeping the process short and sweet—and whether they have the time or patience to get through the entire transaction.
Show Me the Money
Another thing that will make it easier for your shoppers to complete the payment process is offering multiple payment options. This is especially helpful if you are a newer, unfamiliar seller in the marketplace. Buyers appreciate the added security of using a payment option such as PayPal; consumers are 54 percent more willing to complete a purchase if the site offers a PayPal option.
For businesses that sell globally, it's important to have a payment process that is workable for shoppers in other countries. Many retailers in Europe are solving this problem by using third-party service providers that allow them to receive payments from all top ecommerce marketplaces in one account, and in multiple currencies. Consider adding a payment service that allows you to consolidate payments onto a single platform, which can also help global sellers save on exchange rates between currencies.
Connecting Payment Processing With IN-SYNCH
Payment processing is a critical part of the journey for both buyer and seller, and it's important to have a system that connects your ecommerce platform, ERP, WMS, CRM, third-party carts, and payment processing systems. A solution like IN-SYNCH Sage 100 integration is the perfect answer.
Specializing in Sage 100 process automation from intercompany transactions to tokenized credit card integration, IN-SYNCH's versatility can be expanded into the most complex solutions. IN-SYNCH, working with tokenized-compatible credit card processing solutions for Sage 100, provides real-time payment processing. The solutions are PCI compliant and the checkout user experience seamless for fewer abandoned carts and more sales.
Start improving your payment processing right now with IN-SYNCH integration. Talk to one of our integration specialists now to get started.