By Ruth Richter • February 12, 2020
Blog
|
The Top Ecommerce Trends to Watch: Custom Packaging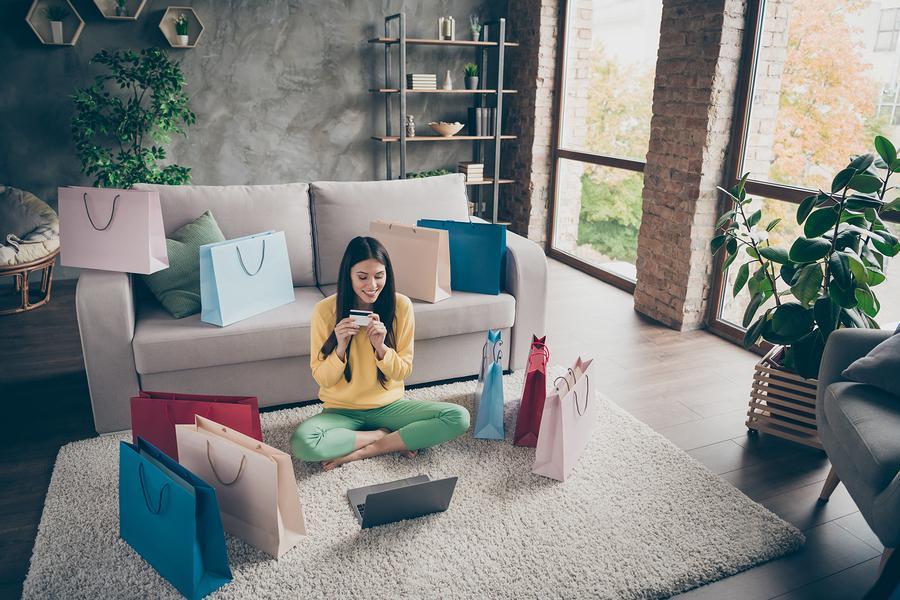 You never get another chance to make a first impression. This oft-quoted colloquialism is true not only in life, but also in product packaging. This is proven in the difference between a brand name product and a generic version. While the contents might be exactly the same, with savings up to 30 percent by buying generic, often it comes down purely to perception. One study had participants claiming that the coffee served in mugs was better than the coffee served in Styrofoam cups. But the joke was on them: Half the time what was in the mug was generic store brand coffee, and not the premium name brand.
Customers perceive packaging now as part of the product, with more than two-thirds believing that a brand was more upscale simply due to its packaging. These facts all add up to make custom packaging our next ecommerce trend to watch in 2020.
(Missed our other trends? Be sure to check out dropshipping, re-commerce, and payment processing to be on top of all the hot ecommerce trends in 2020.)
Judging a Product By Its Packaging
It's not just perception of quality that is influenced by packaging. More than 60 percent of shoppers also state that unique packaging has made them more excited about a product. Other survey responders indicated that packaging impacts brand perception by reinforcing that the product was worth the cost and makes them believe the brand is for people exactly like them.
If your brand is primarily sold through ecommerce, then your website and your packaging will be the first few points of contact you have with a customer. As American shoppers increasingly spend their shopping budget online, now is the time to maximize the return on this point of contact.
Stand Out With Personalization
Making sure products reach their destination quickly and without damage is certainly top of mind for most companies. However, with all the online shopping packages that can now pile up at a door, there's something to be said for making yours stand out. One study revealed that 40 percent of consumers were more likely to make repeat purchases from an ecommerce store that features premium packaging.
Here are a few ways you can customize shipping boxes and inner packaging to brand your buyer's entire unboxing experience:
Make it pretty, but functional: Ecommerce consumers are now used to seeing a brand name emblazoned across the outside of the box, but what about the inside? Try printing the inside with colorful themes, or even arrows and callouts on how to unbox everything as it is intended to be discovered. Numbers on individual product boxes or the way items are secured within the box can guide this process. Adding customized tissue and stickers shows your brand pays attention to even the smallest details, a perception that will be carried across to the product inside.
Tell your story: Does your brand have a particular message you're trying to get across? Don't waste real estate. Custom packaging is a great place to display your brand story and values. If being ecologically responsible is a key pillar of your brand, use sustainable materials and promote the package's environmental friendliness right on the box.
Add some unexpected extras: Who doesn't love opening a box to find what they've been waiting for, plus the opportunity to try or save money on other products they may also love? Small businesses attribute more than half of their revenue as coming from repeat purchases. Inspire those purchases by adding samples of new products, a card with a discount code good for their next purchase, or fun stickers and giveaways to help promote your brand.
Get Personal With ROI Consulting
Especially when you're rarely—if ever—seeing your customers in person, packaging becomes one of your major touch-points, so it's important to make it count. With how quickly the ecommerce industry continues to transform year over year, it's important to take advantage of every opportunity you can to make your ecommerce brand stand out among the crowd.
Creating a memorable unboxing experience could be the competitive edge your business needs in 2020. Make sure your ecommerce process is set up to support a shopping boom by connecting your ecommerce platform, third party carts, shipping, supply chain, and more with IN-SYNCH Sage 100 integration by ROI Consulting. We'll help you make sure every personalized package gets where it needs to go when it needs to go there by keeping information flowing instantaneously between all related software systems and platforms. Give us a call today and find out how ROI Consulting can support all your ecommerce trends this year.