By Ruth Richter • November 10, 2023
Blog
|
Take a Look at Featured ROI Beauty and Wellness Customers
Do you have a fashionista friend on your holiday shopping list? Then we would like to introduce you to a few of ROI's customers from the beauty and wellness industry. Each of these merchants have multiple channels of distribution including ERP ecommerce, merchant channels, and brick and mortar locations. Even if you are not in the market for these products, we encourage you to learn about the types of businesses that utilize ERP ecommerce to distribute their products and services efficiently. All these merchants have partnered with ROI for integration with their Sage 100 ERP, creating a streamlined online shopping experience for their shoppers.
Tammy Taylor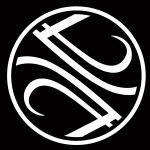 Tammy Taylor is a leader in nail art and care. Tammy Taylor's core line has grown to over 2,000 products as well as offering nail art and care education. Over 5,000 instructional classes have been delivered via the online nail school with a licensing program used in beauty schools. The company has many products—and two different online stores for individuals versus nail professionals. The business also serves a few celebrities, including Billie Eilish! Tammy Taylor distributes through their corporate ERP ecommerce stores as well as on Amazon. The integration offers reliability with automated order processing and the ability to continue to grow their reach through the multiple sales channels.
Kerstin Florian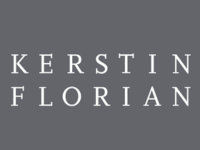 Kerstin Florian has always been inspired by nature and its connection to wellness. They offer a wide range of wellness products including face rollers, skincare serums, and aromatherapy oils. Kerstin Florian partners with luxury resorts and destination spas around the world, upholding the company's core values of proper nutrition, regular exercise, peace of mind, and care of the face and body. All products are also made with sustainability and safety in mind. Over 15 years ago, Kerstin Florian invested in their ecommerce presence to widely distribute their products. Now, their products are carefully organized and displayed on a professional and streamlined ERP ecommerce website as well as offered on Amazon.
ICP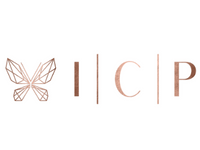 International Cosmetics & Perfumes (ICP) is an exclusive marketer and distributor of luxury fragrances in North America. The company's vision is to "inspire our clients through beauty innovations and the narrative of luxury." ICP's core values are transparency, recognition, accountability, and communication. They put their online and in-store customers at the center of all their strategic decisions. To best display their high-quality fragrance and skincare products, ICP utilizes a high-quality ERP ecommerce and point of sale solution which enables them to provide an outstanding customer experience for their equally outstanding perfumes.
Looking for a Smoother ERP Ecommerce Experience?
If you're looking for a way to synchronize data between Sage 100 and your ecommerce system, check out IN-SYNCH. Our team of experts at ROI can integrate Sage 100 with any third-party system. We specialize in Sage 100 process automation, and our products have been proven and tested over the last 25 years. Our real-time, secure, bidirectional system can vastly improve your company's productivity and efficiency, providing benefits to both operations and customer experience. If you're interested and would like to learn more, contact us today.