By Ruth Richter • April 08, 2020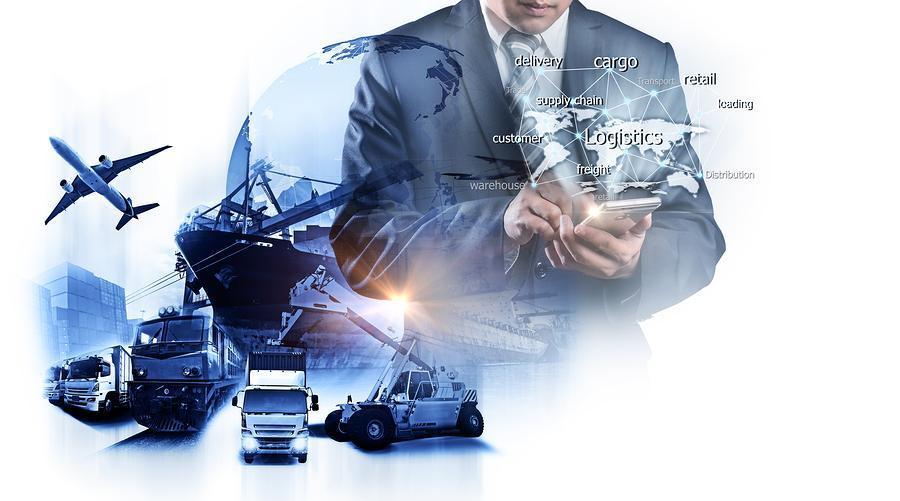 Third-party logistics—or 3PL—isn't a new terminology for most. Initially coined in the 1970s, this marked the departure from transportation contracts that only featured the shipper and the carrier. Once intermediaries that could take the shipments from shippers and transfer them to rail carriers came into the picture, they became the third party that gave rise to 3PL.
3PL services offer bundled options that could include transportation, warehousing, cross-docking, inventory management, packaging, and freight forwarding. Their main purpose, however, is receiving, holding, and transporting a product for another company.
Now we have 4PLs as well. How does that differ from 3PL, and can you decipher which option—3PL versus 4PL—is right for you?
Why You Might Need a PL
Every supply chain strategy is unique and requires different solutions. Choosing whether you need 3PL or 4PL is not only a big decision but could be costly if you select the wrong option.
Most businesses bring on 3PL when their supply chain reaches a point where it is too complex for internal management. This traditionally signals the business is growing, such as a small business expanding inventory as sales increase, or doubling in size overnight via a merger or acquisition.
3PLs are beneficial in many ways, including ways to optimizing supply chain, reducing transportation costs up to 25 percent, handling domestic and international shipping regulations, and having warehouse capacity to fulfill orders from several locations around the country or even world to expedite processing and delivery.
But before you sign on the dotted line with a 3PL provider, make sure you don't actually need 4PL instead.
When to Consider a 4PL
Businesses involved in fourth-party logistics—or 4PL—partnerships have essentially outsourced the entirety of their supply chain management to a provider. The concept, which was developed in the 1990s, is that the 4PL becomes the business' single interface between all aspects of the supply chain. Unlike 3PL, a 4PL does not own its own warehouses or transportation resources. Instead, the 4PL coordinates those services with vendors that provide those.
One easy way to distinguish between 3PL and 4PL is that 3PL focuses on day-to-day operations. A 4PL instead focuses on integration and optimization, simplifying and streamlining logistics to get the highest level of service at the best value. Larger businesses with complex order fulfillment operations may prefer 4PLs because they will function as a single point of contact for the entire supply chain.
Added benefits from a 4PL include:
Neutrality: The 4PL acts only on behalf of the client, since they have no assets of their own to protect.
Transparency: A 4PL can control costs via an open-book management style with no margins on transportation.
Optimization: 4PLs integrate technology and management systems for the best flow of inventory and shipping processes.
Savings: Combining logistic sourcing and reduced transportation spending increases savings.
Productivity: With the 4PL managing logistics, you have the ability to focus on your company and its growth.
Deciding Between 3PL and 4PL
The easiest way to remember the differences between 3PL and 4PL is to remember the higher the number, the more logistics are in the hands of the provider rather than the business itself. One is not inherently better than the other from a general perspective. It comes down to what your business needs to be agile and successful.
With the prevalence of Amazon Prime 2-day (and in some cases, one-day or even same-day) shipping, customers expect product sooner than later from more and more retailers. Adding a PL provider—whether 3PL or 4PL—empowers your supply chain to better compete on fulfillment and shipping.
If your organization already has a highly effective and well-performing supply chain strategy in play, adding a 3PL will provide the extra support to execute even more efficiently. Day-to-day functions will now be in control of the 3PL provider, but you still retain a degree of oversight. Hiring a 4PL provider means you get all the benefits of a 3PL without the responsibility of managing it yourself. This does mean turning over a significant portion of your business's operations to someone else, so make sure if you're going the 4PL route you choose one you can completely trust.
Integrate Any PL with IN-SYNCH
Whether your business needs require 3PL or 4PL, you'll want to have the right software in place to synchronize order information for fulfillment and logistics. That's where ROI Consulting can help. With our expert Sage 100 integration, we can help you easily integrate your Sage 100 system with third-party applications. IN-SYNCH Sage 100 integration is purpose-built to connect any data in a Sage 100 system to applications such as shipping, sales portals, customer self-service portals, payment portals, and more.
At a time where ecommerce is more important than ever to a business' success, make sure your customers are getting the right orders shipped the right way to arrive right on time, via your 3PL or 4PL provider, with integration through IN-SYNCH.
Learn more about how this powerful integration can support your PL providers and your business. Contact our experts now.