By Ruth Richter • May 13, 2020
Blog
|
Pandemic-Proof Your Supply Chain With Digitization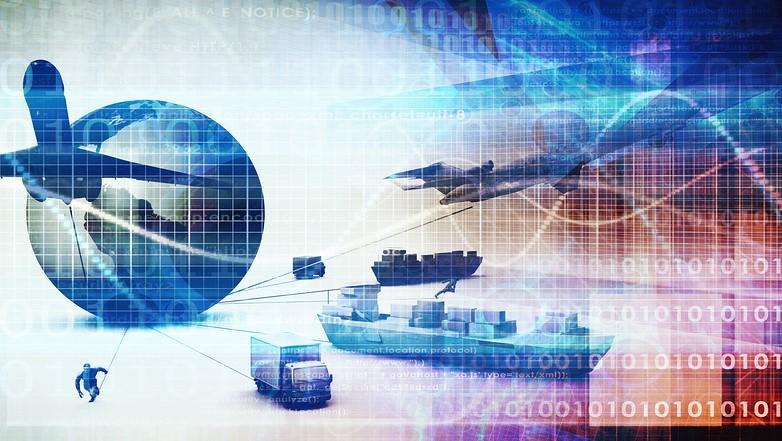 On March 11, 2020, The World Health Organization officially declared COVID-19 a pandemic. This has had a major impact on the exchange of goods across the globe. Social distancing has disrupted labor-intensive processes—such as important links in the supply chain—that rely on people working in close contact with each other. Raw materials are in short supply because of closed borders and labor shortages.
There's no doubt that coronavirus is infecting supply chains. The good news is, there is a "cure": digitizing your supply chain.
Benefits of a Properly Digitized Supply Chain
A properly digitized supply chain can efficiently address shifts in both supply and demand, two major areas of flux in this pandemic. Using digital technologies, supply chain can gain situational awareness that drives context-sensitive decision making. It can become personalized, customer-driven, responsive, and agile. Because of its increased efficiencies, a digitized supply chain also contributes to improved customer experience and revenue growth.
Five Steps to Digitizing Your Supply Chain
The objective of a digitized supply chain is to minimize waste while increasing profitability. Setting one up needs to be done in an organized manner that integrates the right technologies for your processes. Otherwise, you could risk adding more delays and interruptions to the delicate process. These steps can help you get started.
Realize your current situation and the risks involved. Thoroughly analyze all potential risks to formulate solutions. The sooner you're aware of a risk, the easier it is to set up preventative measures.
Define your strategy. Have a clear discussion with all business entities involved. This shows inclusiveness and builds on the existing trust and confidence between you. This will also help you uncover more insights on the best way forward and ensure the system you set up will meet the needs of your company, and your suppliers and partners.
Build a sustainable, long-term approach. A digitized supply chain should be designed to help you both in the current crisis and in the unknowns to come as the economy reopens. Take steps to ensure system stability over time and over varying conditions. This will keep you from focusing too much on short-term benefits that create big risks overall.
Do your research. The best supply chains are resilient and can deliver on returns. In-depth supplier analysis will help you maintain effectiveness. Make sure you know how aware your suppliers are of any potential risks and if they have performed their own analyses. Clarify expectations and mutual obligations.
Invest in capabilities. Now that you've finished all the pre-work, it's time to build your competence in automation, predictive maintenance, IoT, and other skills and expertise needed to operate your new digitized supply chain. This may mean adding new employees with the right skills or training existing employees.
Manage the Emerging Economic Outlook
Digital technologies can optimize operations across the entire supply chain right now, though only a small percentage of companies have embraced them. Having the agility they provide built into your supply chain operations will help your business make the right adjustments in light of the impact of COVID-19. For example, with a digitized supply chain, you can clearly see which shipments are coming into your warehouses to plan for reallocation for areas in need.
Even as the United States is looking for ways to reopen the economy this month, the effects on retail may still fluctuate. Ecommerce will likely continue to surge as some populations remain content with home delivery of the essential items they used to shop for in person. Supply chains will need to adapt.
Start Digitizing With IN-SYNCH Integration
As you build your digitized supply chain strategy, one technology solution to consider is IN-SYNCH® Sage 100 and 100cloud integration by ROI. This application fosters real-time data synchronization with any third-party system, including ecommerce platforms, ERPs, third-party carts, custom sites or data bases, 3PL and 4PL systems, and more. This instant, bi-directional data synchronization keeps all your systems connected and current with what's going on in your warehouse versus your online orders versus your materials to continue manufacturing products.
With the ability to integrate to nearly any type of system, our integration experts can have you well on your way to a digitized supply chain in no time with IN-SYNCH. Click here to get started.