By Ruth Richter • April 29, 2020
Blog
|
Make Customers Happier with Self-Service Portals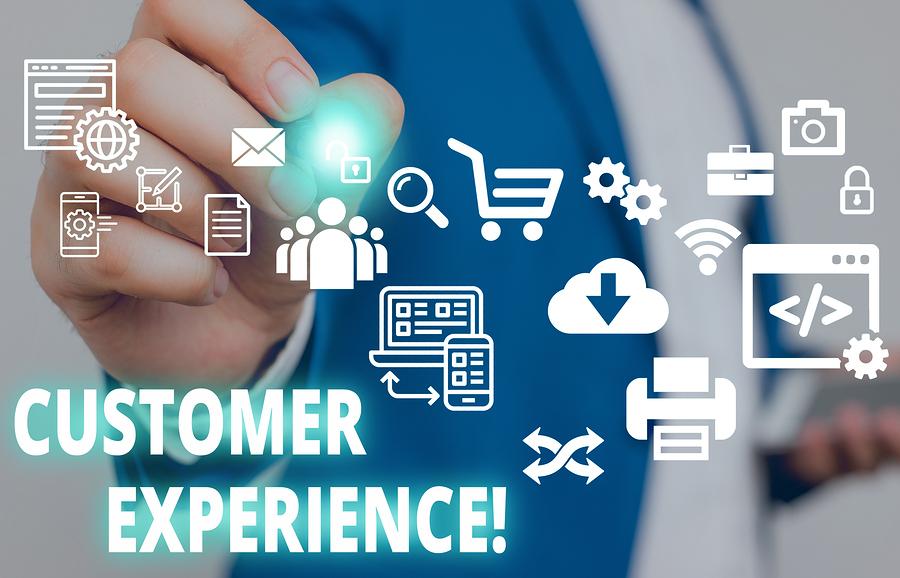 The core of your business isn't just any customer, it's a happy customer. While businesses typically spend more on customer acquisition than retention, selling to an existing customer can be up to seven times cheaper. In fact, the success rate of selling to an existing customer is up to 70 percent. It's good for your profits to ensure customers are happy and stay happy enough to become repeat buyers.
But it can be harder and harder to keep customers happy. Technology feeds the need for immediate gratification, which translates into other areas. Customers expect answers from your company as fast as they would from a Google search. The longer it takes you to respond to a customer inquiry, the more likely it is that customer will leave and find someone who can, even at the expense of a lower quality product.
One of the most important attributes of a positive customer experience is a fast response time. To achieve this, more and more companies are turning to the self-service customer portal.
The Rise of Self Service and the Customer Portal
Self-service provides online support to customers without requiring an interaction with a representative. While that might feel cold and distant, it is actually fast becoming most consumers' first choice for support. In fact, 40 percent now prefer self-service options over human contact.
One of the best ways to promote self-service support is by featuring a customer support portal on your website. This one-stop shop for online support gives customers a space to create and manage tickets, review documents and polices, read knowledge base articles, or even watch instructional videos. Some portals even include a customer forum where users can answer each other's questions. Customers value the 24/7 instant access to information, leading 60 percent of businesses to plan on implementing self-service customer portals within the next year and a half.
Businesses Win With Customer Portals
Implemented correctly, customer portals can have an incredibly positive impact on both employee productivity and customer satisfaction. If you're considering adding a self-service customer portal to your ecommerce site, here are some of the benefits you can expect from a well-done solution:
Reduced Customer Service Costs. Self-service answers empower customers to solve problems themselves, decreasing the number of support tickets submitted. Offering self-service can reduce costs by as much as $11 per call.
Improved Agent Productivity. A reduced number of support tickets and calls means the representatives who manage the calls and tickets that do come in are able to spend more time with those customers. They're also freed up to focus on the more serious issues that come in, as answers to commonly-asked questions are easily found on the customer portal.
Educate Customers with New Skills. With access to countless resources in your customer portal, such as step-by-step guides and how-to videos, customers can easily find solutions in a format that best fits their learning style. Shared tips and tricks can build your customers' own expertise.
Leverage Personalized Information. Using a customer portal typically requires a login, which means customers can have a personalized support experience based on their most read articles or the products your system knows they've purchased. Your company, in turn, learns about the problems and issues customers are experiencing and can begin taking steps to address these issues through patches, innovations, and other fixes.
Build Your Customer Portal for Success
Today's customers may prefer self-service, but it will only be productive if you make it easy to use. Be sure your portal includes videos and clear screenshots that will guide customers on what to do. Keep information organized in a logical flow by tagging pages so search results can yield the most relevant answers. Make sure your information is always up to date. Finally, ensure all content is optimized for any screen size, from desktop to mobile.
Synchronize Your Portal Data With IN-SYNCH®
Done right, customer portals can allow your users to find information quickly, reduce the number of calls, emails, or tickets your support team receives, and lead to a better customer experience. All of which means happier customers. Not to mention the fact that a customer portal is a great data gathering tool for troubleshooting and future planning.
Make sure the data from your customer portal is put to good use by integrating it into your Sage 100cloud system through IN-SYNCH® by ROI Consulting. This fast, secure, bi-directional integration solution provides real-time data synchronization between Sage 100 and any third-party system, such as your customer portal. See how easy it can be to simplify your business through integration and customization to drive the best customer portal experience and create happier customers. Find your own answers with one of our integration specialists.