By Ruth Richter • August 05, 2020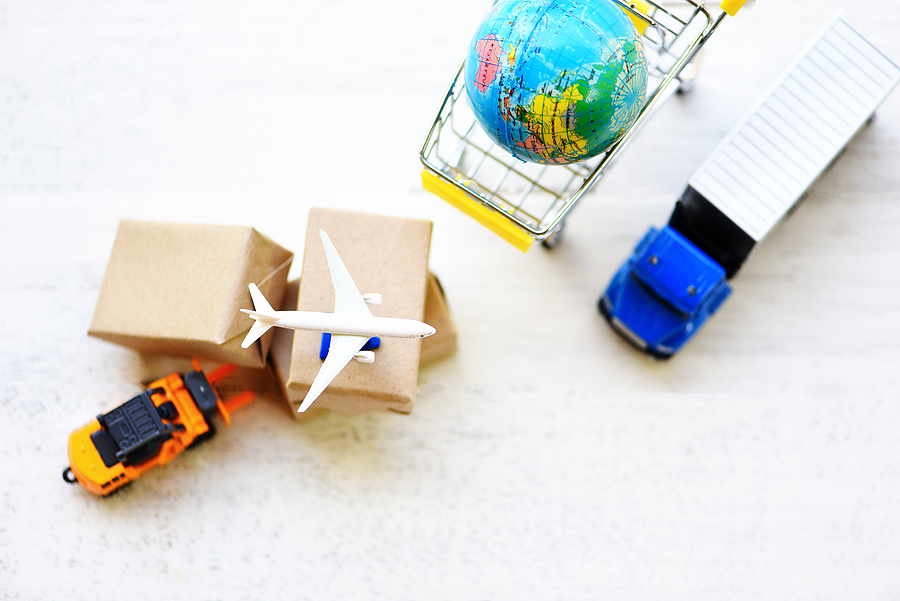 Over the summer months, different states began to reopen, and then some stepped back and closed again. What was originally a 2-week order to stay at home has turned into a months-long timeframe as governments, healthcare workers, and the general public continue to wade through the effects of COVID-19.
There's still no certainty about what the future will look like, health-wise or economy-wise. Some businesses have already closed, and others may follow. A possible fall or winter resurgence of the virus could set the country back yet again. Still, in the midst of it all, e-commerce surges strong, and with that comes a reliance on labor that also needs to account for OSHA and CDC regulations for health and safety.
The e-commerce businesses that are continuing to survive and thrive are now looking to how they will prep for a holiday season that may occur primarily online for the first time. This Christmas season could be, for many businesses, what makes or breaks their year.
The labor challenges still persist. So, it might be time for your e-commerce business to consider a 3PL partner.
3PLs Makes Sense Right Now—And Later
Even in the midst of multiple shutdowns, many 3PL providers remained open, fitting into integral parts of supply chain needs and picking up internal fulfillment processes when companies experienced labor shortages due to illness or unavailability. This leaves many wondering if they should move to a 3PL partnership more permanently.
Here are some key tells that it's time:
You're filling more than 10-20 orders a day. With increased sales volume, it might make sense to partner with a 3PL to keep profit margins strong. You may also not have the ability—whether financially or safety-wise—to slot those fulfillment needs with your own staff, and a 3PL can provide a cost-effective, scalable solution.
Inventory storage space is getting tight. Storage costs can become a pricey line item in fulfillment expense calculations. If inventory isn't moving as fast, or you need more space to store new inventory that's moving fast, consider if there's a cost difference between storing inventory yourself or adding storage costs into a bundled fulfillment deal with a 3PL.
Your infrastructure is struggling under the demand. Some businesses are experiencing spikes in order volume that have nothing to do with special sales or promotions. Especially if this spike seems like it could be sustained, weigh the cost of adding to internal headcount to meet the demand yourself versus outsourcing fulfillment.
Ease the Burden of Uncertainty
Using a 3PL, especially during times of economic uncertainty, makes sense for many businesses. Often, a 3PL can get better shipping rates since they are running fulfillment for multiple partners and can negotiate a volume discount with some carriers. The extreme uncertainty and fluctuations in the market and economy may make it exhausting and expensive to continually be scaling your own headcount, inventory, warehouse, and more for the nearly daily changes. Adding a 3PL partner can help you reduce or even avoid capital outlays for new or upgraded facilities, systems, and more, keeping that money in your budget for other, more critical business needs. They can also meet shipping demands faster, maintaining a positive customer experience for your shoppers.
Even returns—reverse logistics—can be managed by a 3PL provider. For high return rate operations such as electronics or apparel, using a 3PL to process returns, issue credit, and prep the returned item for resale or disposal can be a more cost-effective approach.
Integrate 3PL Partners With IN-SYNCH
A 3PL isn't for everyone, but with the current disruptions from COVID-19, it might be your best tactic for navigating through whatever is next. If you do decide to add a 3PL partner, ramp quickly by integrating their shipping and fulfillment systems with your ERP using IN-SYNCH® Sage 100 integration by ROI. With IN-SYNCH integration, you can create powerful links between systems to ensure orders are processed and fulfilled on time and on budget. Learn more about how IN-SYNCH leverages 3PL connections here.
Whether you're just starting to explore a 3PL partnership or have one ready to sign on the dotted line, let IN-SYNCH integration help you move forward into success for whatever the rest of 2020 brings. Talk to an integration specialist now.