By Ruth Richter • January 15, 2020
Blog
|
How Do You Know if WooCommerce is Right for You?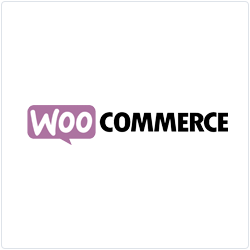 There's no doubt that online shopping has continued to rise in popularity and availability over the last decade. In fact, in 2019, ecommerce sales accounted for 14.1 percent of all retail sales worldwide. Part of online shopping's popularity is the 24/7 availability, not to mention that one can shop online from the couch in pajamas, or even on a quick coffee break at the office. More than half of 16-36 year-olds check Amazon first for anything they need to buy online and, by 2021, it's expected that more than 2.1 billion people will buy online.
If you're considering ecommerce for 2020, there's no better time to jump in than right now. There's a lot to figure out, starting with your ecommerce platform. This platform plugs into your website and empowers your ecommerce sales. Choosing the right ecommerce platform depends on your needs, your budget; and, of course, what precisely it is you are selling.
What Are You Selling?
Most of us think of ecommerce as relating to physical or even digital products. While a large percent of ecommerce probably is, ecommerce can also include services.
Service-based businesses are selling work performed by an expert individual or team for the benefit of the buyer. These intangible "products" include things such as event planning, consulting, education and tutoring, travel management, and more.
Some businesses might sell a combination of the two, both physical and service, such as selling a software and including the option to purchase training and consulting hours with a subject matter expert.
No matter what your company is selling—physical, service, or a combination—you need the right platform to get the job done and the sale closed.
Finding the Right Platform for the Job
One top choice for ecommerce platforms is WooCommerce. This platform ranks highly for selling products and services because its customization is virtually endless, empowering your business to build the perfect ecommerce experience for your audience of buyers. It also integrates with dozens of other platforms that support your ecommerce efforts, such as email marketing, payment processing, and accounting.
Here are a few more reasons you might find WooCommerce is right for you:
Everything is in one place. There's no need to combine several different ecommerce platforms to get what you need. WooCommerce connects to WordPress and can be driven right from the WordPress dashboard. Editing content, adding articles, and managing payments can all happen from the same place. And no matter what kind of product you're selling, every order shows on the same screen, making the workflow for fulfillment and scheduling that much easier.
Simple payment options. The easier it is to pay, the more likely a customer is to buy. A Baymard study showed that nearly a quarter of online cart abandonments were because the checkout process was too long or too complicated. WooCommerce supports easy payment collection and, for service-based businesses, enables you to send customers a link to the service they're purchasing so they can check the status from anywhere. WooCommerce also offers extensions that enable you to automatically charge recurring payments—great for service subscription options.
Show what you're selling. WooCommerce lets you display and list products and services in an eye-catching way, including filtering and search options so visitors can find precisely what they need in record time.
Integrates nicely with Sage 100 and Sage 100cloud. In addition to standard integration with orders, tracking and inventory quantity, we have integrations that allow for customer specific pricing integration, Sage credit card integration, full order history available, and more!
Integrate WooCommerce and Sage 100 With IN-SYNCH
Whether you're looking to start up ecommerce efforts, move to a platform that's a better fit for what you sell, or just looking to get the most out of a current instance of WooCommerce, you'll get even more out of it when your WooCommerce platform is connected to your Sage 100 ERP. ROI Consulting's IN-SYNCH Sage 100 integration solution connects everything from WooCommerce and third-party shopping carts such as Amazon or eBay to warehouse management systems and third-party logistics.
With its real-time integration, IN-SYNCH keeps information flowing from the first ecommerce click to order delivery, and even returns! Integration can be as simple or as complex as your business demands. Plus, it is installed and controlled from within your Sage 100 server, which means you'll never have to worry about the security of data flowing through IN-SYNCH.
Let us show you how, together, IN-SYNCH and WooCommerce will give you—and your customers—the best ecommerce experience yet. Talk to one of our experts now.