By Ruth Richter • June 24, 2020
Blog
|
Enabling Remote Teams With ERP Integration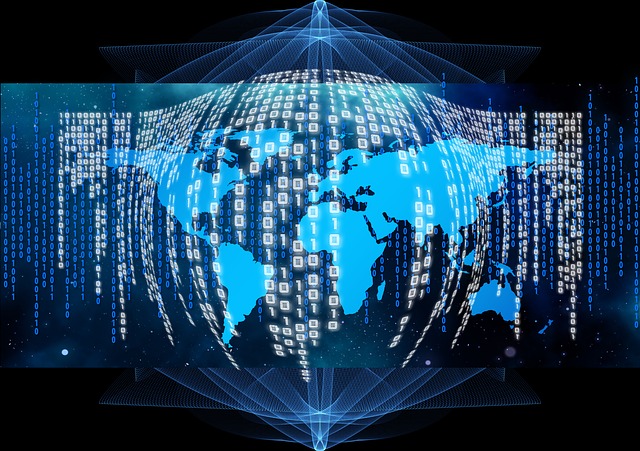 Prior to March 2020, hiring managers were already in majority agreement that remote work among full-time employees was becoming more common, and would only continue to do so. According to one study, nearly 40 percent of full-time employees were expected to transition to a remote working arrangement within the next 10 years.
Those percentages and predictions were swept away practically overnight as the coronavirus pandemic shut down physical offices one right after another and employees had to make a rapid shift to one hundred percent remote work. In short order, everything changed about the way people collaborated, communicated, and got work done.
This shift has created opportunity to rethink the way work occurs in many businesses; however, it created a struggle for companies that weren't prepared or already planning for future remote work. No matter where your organization falls on that spectrum, there are some easy pivots that can help you improve now and prepare for whatever comes next.
Remote Access Challenges
Remote work success starts with giving employees access to the right tools. Broadly, these tools include mobile hardware, virtual collaboration and communication, project management, performance and employee engagement, and cybersecurity.
Employees need to have remote access to the software and technology they used on a daily basis in the office, such as the ERP system used to streamline and automate business functions like accounting, distribution, and human resources. For companies using a cloud ERP solution, there are no barriers to remote access. But an on-premises solution will require other access solutions such as a VPN or remote desktop access to log in.
While your workforce is scattered across different cities and counties instead of centralized in your office, there are other practices that need to adapt to the fact that you can no longer simply drop by someone's desk to get the information you need from another department or system. That's where integration comes in. Integration is used to connect ERP software to other systems, ensuring consistent information is shared and workflows can be automated. Integration also improves communication between modules and systems. Without integration, data generated by your ERP may need to be manually rekeyed or uploaded into another system, which is both time-consuming and prone to error. Integration ensures a streamlined process that reduces the opportunity for error by automating information flow between systems.
Keep Business Running Smoothly With ERP Integration
ERP integration brings with it multiple benefits in normal business times:
Centralized data
Automated processes
Workflow visualization
Reduced human error
Freed up employee time for more critical tasks
When it comes to a workforce that is suddenly scattered to a remote work situation, integration offers a host of additional benefits.
CRM: Integration with CRM and ERP is fairly common because it forms the critical link between supply (ERP) and demand (CRM). As marketing and sales processes have shifted tactics to be sensitive to the realities of COVID-19, connecting CRM and ERP will keep those processes streamlined.
Project Management: Keep business tasks, processes, and workflows aggregated in one place. This provides critical oversight to which projects are done, which ones are in progress, who's working on what, and which projects are upcoming. As goals and priorities are shifting to meet changes in demand, this will help your teams visualize changes and see how these may affect their area of the business.
Ecommerce: Businesses have rapidly shifted to remote work while shoppers have increasingly turned to ecommerce in order to avoid contact in stores, or to find items that are in short supply on shelves of brick and mortar stores. Data collection through integration can help you see the trends and purchase volumes so you know where to shift priorities when ordering stock, offer realistic timeframes on restocking and shipping, and prepare to meet shifting customer demands.
Easy ERP Integration With IN-SYNCH
Integrating your ERP does not have to be difficult or intimidating. In fact, with the right partner, integration can be quick and seamless. Consider IN-SYNCH® Sage 100 and Sage 100cloud integration by ROI. This integration solution connects to countless systems, including existing and new ecommerce websites, intercompany data movements, and third-part applications. Data synchronization is real-time, bidirectional, and secure—all aspects that are even more important when using remote access. IN-SYNCH's integration options are endlessly flexible, handling basic to complex and customized with ease.
Discover for yourself how ERP integration with IN-SYNCH can add extra power to your remote workforce. Talk to an integration specialist now.