By Ruth Richter • July 08, 2020
Blog
|
Christmas in July: Preparing Ecommerce Now for the Holidays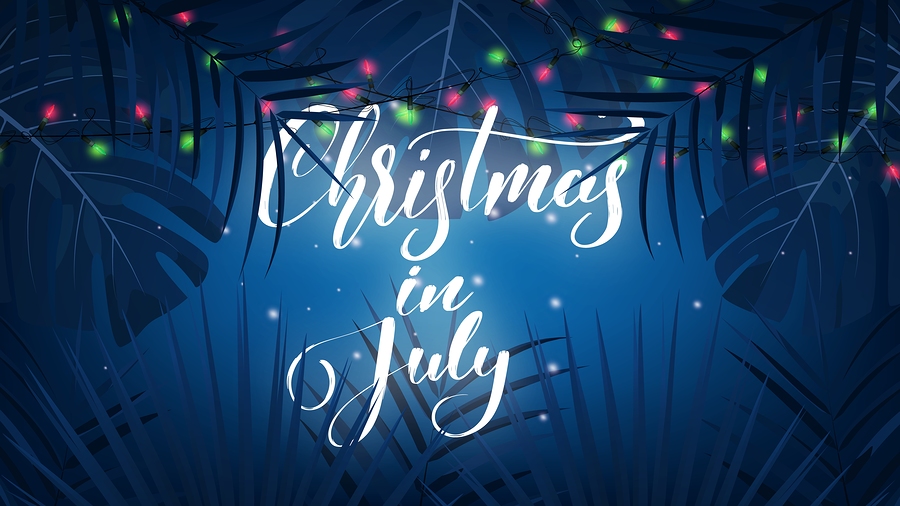 One thing is for certain: retailers haven't seen much of their customers in person in 2020. Shopping trips are now largely limited to essential items. Many stores completely closed their doors to the public, instead offering delivery, curbside pick-up, or online only shopping options. Restrictions are now beginning to ease, but it's still a big question as to how the recession, supply chain disruptions, and of course, customer mindset will impact retail going forward.
While many retailers—Target and Walmart among them—were already expanding ecommerce offerings prior to the pandemic, the global crisis has put greater urgency on that effort. But online sales can come at a higher cost, while also bringing new challenges for former brick-and-mortar retailers, such as training employees for new roles.
According to Adobe Analytics, US ecommerce sales went up an average of about 49 percent daily from April 1 to April 23, as compared to the baseline of March 1 to March 11. At the same time, consumer spending dropped 16.4 percent in April.
Ecommerce Impact
The stay-at-home orders are slowly being lifted state by state, but the time savings and efficiency of ecommerce is going to stick around, with millions of consumers creating and reinforcing new online buying habits. Some shoppers may replace store and mall visits permanently with ecommerce shopping until a vaccine is available.
Online shopping already had a profound effect, changing behaviors, reordering the nature of work, and challenging how neighborhoods and cities functioned. That was the impact when ecommerce was only 15 percent of what Americans purchased.
The pandemic kicked that share up to a full 25 percent, or more.
Planning for the 2020 Holidays: Four Tips
The impact of the coronavirus won't end over the summer as states begin to reopen more. It's expected to impact both back-to-school shopping and holiday shopping as well. Shoppers from all income brackets are expecting to spend less during these seasonal times as compared to 2019.
This is the time of year retailers begin planning for the upcoming winter holidays, and this year promises to be an unprecedented holiday season. Here are four things to consider as you plan:
Your customers. Buyers may end up divided between those who maintained a strong (or at least steady) financial position in 2020 and those who did not. Some may "make up for lost time" in their spending habits after holding back for much of the year. Add promotions and deals early and often to entice shoppers to spend their budgeted dollars with you.
Your stock. Product availability has been a major concern since the economy shuttered in March. Between supply chain disruptions, both locally and abroad, and concentration on getting essential items shipped out first, nearly half of online shoppers have dealt with out-of-stock product and shipping delays—delays the retailers can ill afford at the critical holiday time. As you prepare for the holidays, look at purchase data to help evaluate how best to balance your ability to carry the hot products against the cost of having excess inventory.
Shipping speeds. Many retailers have historically faced the pressure of matching up with Amazon Prime's two-day delivery service. While even Prime shipping speeds took a big hit at the start of the pandemic, consumer memory can be short, and your customers will be clamoring for expedited shipping again in no time. Additionally, faster shipping may entice them to purchase more.
Promotions. Many ecommerce retailers will begin offering promotions early and often to keep purchases rolling in, which means shoppers could be less likely to pay full price for an item, instead either waiting for a sale or comparison shopping across multiple ecommerce sites. Non-Amazon retailers who offer free shipping may also get a leg up on the competition.
Make the Unknown Known With IN-SYNCH
The unknown continues to surface across ecommerce and shopper behavior. Keeping track of shopper behavior, purchase trends, shipping speeds, inventory, and more is easy when your systems stay connected through IN-SYNCH® Sage 100 and Sage 100cloud integration by ROI. This real-time integration solution keeps data flowing between systems, giving you full insight into your ecommerce business so you can agilely plan for next week, next month, and the upcoming holiday season.
Start your integration process now and be ready for the 2020 holiday shopping season, whatever it may bring. Talk to an integration specialist today.