By Ruth Richter • May 08, 2018
Blog
|
Can IN-SYNCH Connect Open-Source Platforms? (Hint: The Answer is Yes!)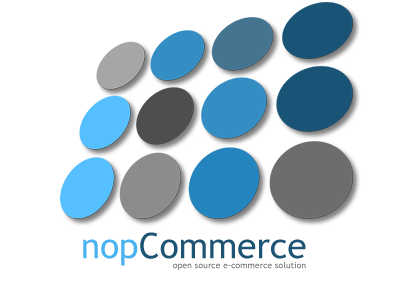 Whether you've been running an online store for years or you're just dipping a toe into ecommerce for the first time, you'll need the right platform to be successful. Believe it or not, the right platform doesn't have to cost a lot. It may not cost anything at all.
Consider nopCommerce. This leading ASP.NET based ecommerce platform is open-source, full of comprehensive features for all types of users, and best of all, it's free. Since its inception in 2008, nopCommerce has become one of the most stable, secure, and extendable ecommerce platforms, with over 35,000 live shops built on the platform. Simply download the platform and you're ready to go in minutes. nopCommerce will even build customizations and personalized upgrades, for a small fee.
But, perhaps one of the best features about nopCommerce is that it is one of the many ecommerce platforms that connects to Sage 100 via IN-SYNCH by ROI Consulting. Find out how these three customers have used the nopCommerce cart with IN-SYNCH to great success.
Durable Corporation
Since 1923, Durable Corporation has served as the premier manufacturer of loading dock bumpers, safety mats, anti-fatigue mats, and flooring. Originally founded in Seattle, Washington, manufacturing their patented tire-link mats, Durable eventually relocated to Ohio to be closer to its raw material source of scrap bias ply tires. Durable has since expanded its product line from the tire-link mat to bumpers, chocks, pads, and flooring, all using the same material: scrap bias ply tires.
Durable's web store requires extensive pricing and product integration into its Sage system. This, in turn, demands complex integration to enable their website to use all the functionality of Sage 100 pricing options. That's where IN-SYNCH came in. With its real-time synchronization, data exchanges are initiated and controlled from within the Sage servers, then integrated and synchronized with nopCommerce and back again. Any changes made to pricing in Sage 100 are instantly updated on Durable's ecommerce site through IN-SYNCH.
Sancus Design Group
Sancus Design Group prides itself in embodying "Creativity Envisioned!" The group partners with designers as a brand-building and manufacturing company to create beautiful—and profitable—products at affordable prices. Together, Sancus and its designers bring ideas to life.
While Sancus may have standard integration with orders, tracking, and inventory, their need for multi-site integration across several nopCommerce stores means they needed a data synchronization solution that could keep track of it all. Sancus implemented IN-SYNCH to keep all their sites connected. Information flows freely and quickly between all their nopCommerce sites and their Sage 100 system.
Pondliner.com
In 1998, Unit Liner Company launched Pondliner.com, a wholesale distributor of pond liners for water garden enthusiasts of all sorts. They are currently the only major company in the water gardening industry to be a pond liner wholesale distributor. Unit Liner Company runs both an ecommerce site and a local brick-and-mortar store for Pondliner.com.
This 20-year-old ecommerce website has seen its fair share of changes over the years, but perhaps one of the best was the 2010 addition of IN-SYNCH through their Sage partner, MicroAccounting Systems. This allowed Pondliner.com to integrate its steadily-growing online activities with its Sage 100 accounting system. Recently, Pondliner.com replaced its website with nopCommerce. The Sage synchronization through IN-SYNCH remained uninterrupted, and data continues to flow freely between the two systems for maximum business benefit.
nopCommerce? noProblem.
IN-SYNCH is continually growing its integration list. Currently, it can integrate with more than 20 different web stores and popular shopping carts, including open-source software such as nopCommerce. Connect any number of carts or website solutions in any order. IN-SYNCH can do it all. Ready to see how IN-SYNCH can improve your shopping cart integration? Speak with someone at ROI Consulting today. Contact ROI Consulting online or call us at 402-934-2223, ext. 1.