By Ruth Richter • March 04, 2020
Blog
|
Blade Manufacturers Use IN-SYNCH to Keep Business Integration Sharp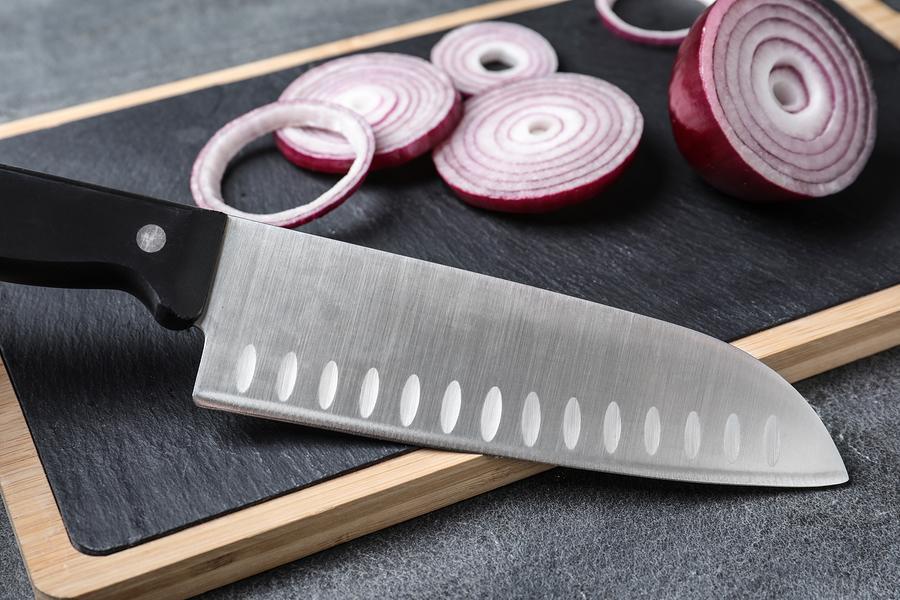 Did you know the quality of a blade can impact how much an onion makes you cry? It's true. The sharper the blade, the cleaner the cut; thus, less "damage" to the onion that results in releasing the irritants that make us tear up. Finding the right blade for your needs does take knowing the right brands and these two blade makers have decades of experience with sharp edges. What makes them both standout? They leverage sophisticated ecommerce platforms for ease of distributing their wares.
Böker USA
Few of us carry sabers at our hips anymore, but when Böker first started producing blades in Germany in 1829, their first product was the saber, a response to the political restlessness of their era. Within one year, Böker was producing 2,000 pieces a week. As their tool and cutlery lines began to grow, the family expanded across the ocean to New York, Canada, and Mexico. Production ceased during WWII but was restored not long after the war ended. Böker USA was sold several times throughout the 1960s and 70s, and in 1986, Böker USA, Inc. was officially established in Denver.
Böker USA's current inventory includes everything from razors, to throwing knives, to axes and swords. With such a wide variety of inventory—and an international presence—Böker's systems needed to communicate instantaneously to ensure service stayed sharp. For that, they turned to ROI to integrate their Sage 100 and Shopware ecommerce systems through IN-SYNCH, and they didn't just integrate once. After Böker first added IN-SYNCH and saw how well integration kept customer and product information as well as orders and tracking information flowing, they updated platforms and integrated with IN-SYNCH a second time.
Blue Ridge Knives
Wholesale blade distributor Blue Ridge Knives stands out from the crowd by limiting their business to being a supplier only. Selling to qualified dealers, Blue Ridge Knives features mainly general purpose knives, but also offers options for kitchen cutlery, sharpeners, multi-tools, and swords.
As a wholesale distributor, Blue Ridge Knives needed a custom integration for their ecommerce site to ensure that its retailers saw their exclusive custom pricing after logging in. For that, Blue Ridge sought a solution that would enable custom integration to connect pricing information in their databases to their Ignify store. With IN-SYNCH, Blue Ridge can make sure that specific pricing is displayed on an account-level basis. Data is then easily returned to other databases for tracking and trending analysis that helps set custom pricing for the future.
Be on the Cutting Edge with IN-SYNCH Integration
Whether you sell direct to customers or specifically to retailers, integrating your data across platforms is a sharpening tool that can keep your business at the front of the battle. IN-SYNCH doesn't only integrate with ecommerce and Sage 100; it integrates with any third-party system. From third-party shopping carts, to databases, to 3pl systems, ROI's deep understanding of Sage 100 file structures and API integrations allows us to configure any kind of data synchronization, from the most basic to the incredibly complex.
IN-SYNCH is versatile any way you slice it. See how it can meet even your most complex integration needs today by contacting an ROI integration expert.