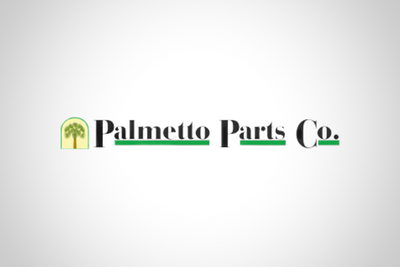 Challenge
Palmetto Parts Company is no stranger to success. The company started out of a Myrtle Beach home in 1994 and by 2008, it had grown to be a regional supplier of plumbing, lighting and electrical parts. The customer base had expanded from hotels to include schools, hospitals, prisons, condos and plumbing contractors.
In 2008, Bill Meany, VP of Sales, knew that, in order to have continued success, he needed a full-service web shopping experience for his customers. He also wanted to have a catalog of parts and pricing so that his professional sales force could identify and recommend the right parts for the job at the most economical price.
The Palmetto Parts Company's requirements for the front-end website were complex. The system needed to manage over 75,000 SKUs of very technical products. Bill knew that the volume was too large to work with two separate systems as it provided too much potential for data error. To mitigate these issues, the website catalogs and shopping carts needed to synchronize data with their Sage 100 accounting and inventory software.
Solution
Bill understood that an online system was going to cost money and he didn't want to spend it twice. That's why he took his time to evaluate potential systems and choose the right one the first time. He wasn't looking for a flashy website; he wanted something that was professional, easy to use and understand, and could be integrated with his back-office software.
When Bill found the Clearnine and IN-SYNCH solution through a recommendation from Sage, he knew it was the right fit. The solution was flexible enough to meet his complex needs right out of the box and the design aspects fit his style. Said Bill, "It's an amazing product. The complexity is mind boggling. I don't know how they do it." In comparing potential solutions, Bill noted, "Some of the other web solutions were more into fashion than function." They were also very expensive when compared to the Clearnine/IN-SYNCH solution.
"I decided to take the plunge," Bill said. He began working with the Clearnine and the ROI Consulting team to implement the web site catalog and the Sage 100 integration tool, IN-SYNCH. He soon found that the development team had a great depth of knowledge. "These guys are Sage super-pros. For example, we had a problem with a third-party credit card solution; an upgrade blew up the whole installation on a Friday afternoon. Even though this wasn't even their solution, the team didn't hesitate to jump in to help. The troubleshooting carried into the weekend and one guy, working on his laptop while he was at an air show, solved the problem and put us back in business. I have a whole lot of confidence in the ROI Consulting and Clearnine team."
Result
With the Clearnine web application and the data integration capabilities of IN-SYNCH, Palmetto Part's sales have flourished. While the system is complex, it was easy to learn. Bill stated, "Because it is integrated, the system is a natural extension of what we do. It looks and feels the way the rest of the Sage 100 system works."
The new system is a great tool for Palmetto Part's sales force. Soon Bill's outside sales people were using their iPads to look at the online catalog. "When our sales reps walk into customer facilities, they have instant credibility," he said. "Our website is impressive and it gives the customer confidence in us. If they want something, they can just log in and find it." "
Development of the Salesperson Log-in was an integral part of streamlining the functions for the outside salespeople. Based on requirements submitted by Bill, the log-in allowed the salespeople to provide better customer service. With just an internet connection, they could show the online catalog, check availability and place orders for any one of their customers.
The combined shopping cart and integration system has allowed Palmetto Parts Company to grow exponentially. Shortly after implementing the first website, the company created a second website under the name, FD Supply. This is an open website where anyone, anywhere in the world, can order parts. This new business is growing at about 60% every six months. As Bill explains it, "Our Clearnine website and IN-SYNCH work with Sage 100 smoothly. We can do everything within our system and we've become really good at it. It gives us the functionality of a billion-dollar corporation even though we have 15 employees. Our website delivers what our customers need. Customers can search for products and view their account history, invoice and quotes."
As a result of the new website, FD Supply has grown internationally to locations all around the world. Through their internet presence, the company sold drainage parts for a new cruise port in Belize. Bill exclaimed, "There's no way on earth we could ever have thought of doing that. It's been great for us."
When Bill looked back on his decision to choose Clearnine and IN-SYNCH he said, "There are guys in our industry who have spent so much money to get a better website. They change their ERP to get what they want. We never had to do that. We did it slowly, methodically, and did it right."